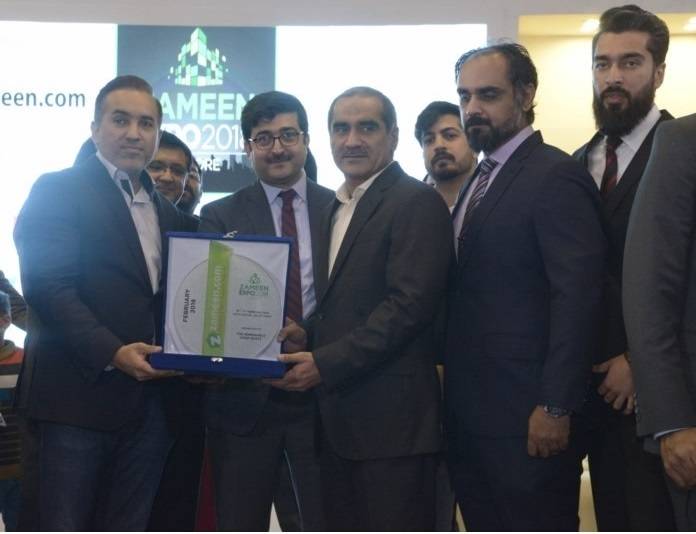 Zameen Expo 2018: Launch pad for the Take-off of Real Estate Industry
 Zameen Expo 2018: Launch pad for the Take-off of Real Estate Industry
Lahore, February 11, 2018: Zameen Expo 2018 Lahore welcomed thousands of visitors on February 10th and 11th at Halls 1 and 2 of International Expo Center Lahore. Federal Minister for Railways Khawaja Saad Rafique inaugurated the second day of the event as the Chief Guest. Acting President of Lahore Chamber of Commerce and Industry Khawaja Khawar Rashid was the Special Guest on the first day of the show. CEO Zameen.com Mr. Zeeshan Ali Khan received the distinguished guests and toured the event with them. Exhibitors briefed the distinguished guests about their respective projects.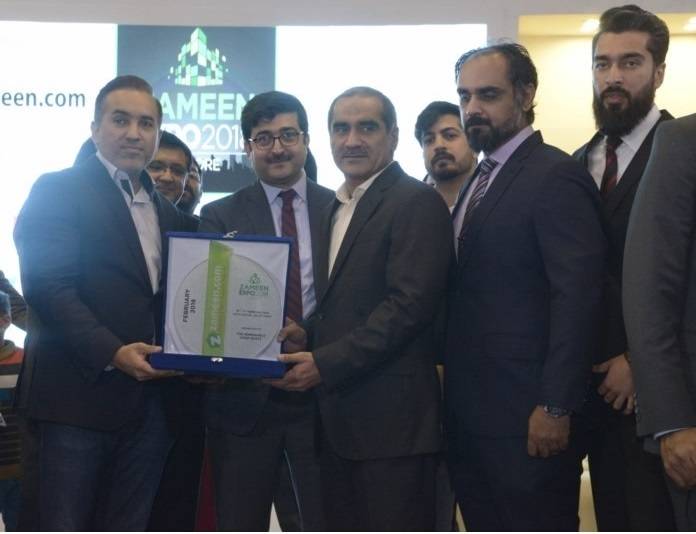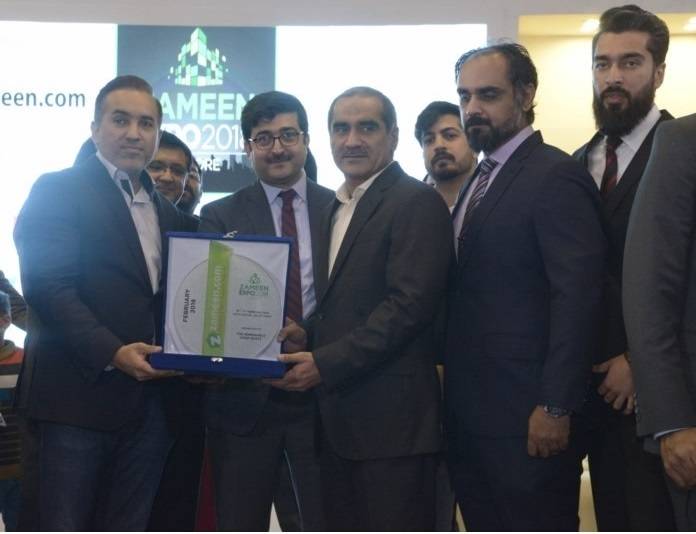 Zameen Expo was packed to full capacity by thousands of visiting families and investors on both the days. This was the sixth property exhibition by Zameen.com in Lahore since 2014 and the 13th overall exhibition. To-date over 675,000 visitors and 1,120 exhibitors have attended Zameen Expos across Karachi, Lahore, Islamabad and Dubai. The next Expo is in Islamabad on March 3rd and 4th and then in Dubai on September 14th and 15th in 2018.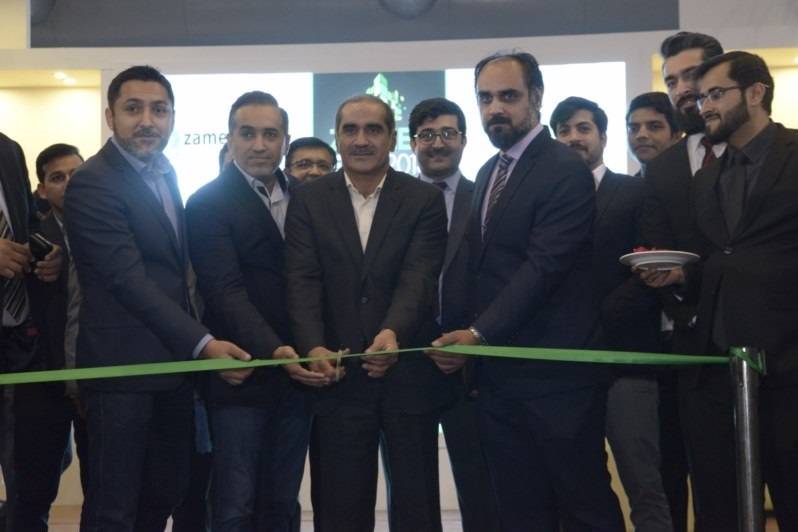 Speaking at the Expo Federal Minister for Railways Khawaja Saad Rafique said, "Zameen.com has become the largest marketing company of Pakistan. I congratulate the management of Zameen.com for establishing their market credibility on scientific methods of research and marketing. Thousands of daily visitors at the Zameen Expo are proof that they trust Zameen.com (brand) and also participate in their Expos. Indeed Zameen Expo is a success."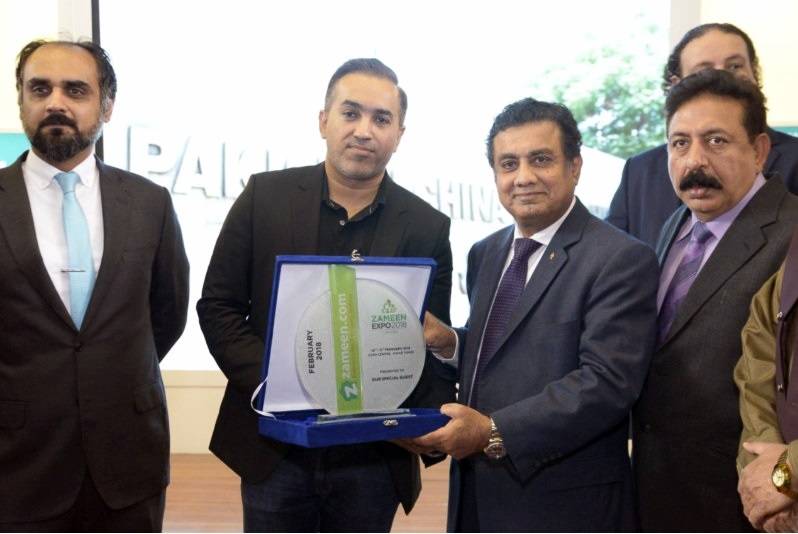 Acting President, Lahore Chamber of Commerce and Industry (LCCI) Khawaja Khawar Rashid said, "Zameen Expos have set the tone for the future. Pakistan Property Show Dubai 2017 by Zameen.com has helped provide an investment spread in the international market. This will facilitate in bringing the investment back to Pakistan. The China Pakistan Economic Corridor (CPEC) will also boost demand for land, apartments and houses across Pakistan. Zameen.com is contributing to the CPEC opportunity with their services. I extend full support from LCCI to Zameen.com in serving the national interests of Pakistan."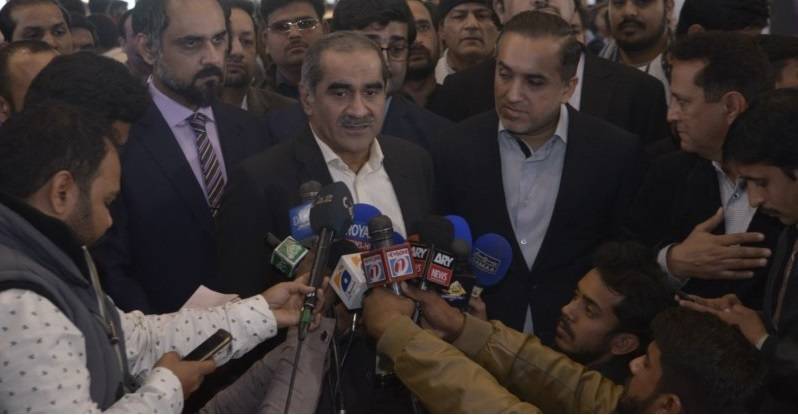 CEO Zameen.com Mr. Zeeshan Ali Khan thanked the distinguished guests and shared his views at the occasion. He said, "I thank our esteemed guests for gracing the occasion. Zameen.com will keep contributing to the development of real estate industry with our scientifically designed and data driven smart solutions. The start of 2018 spells out the next phase of our brand journey. The renaming of 'Zameen Property Expo' to 'Zameen Expo' signifies the authority, trust and breadth of the Zameen.com brand. Today Zameen.com is a synonym for everything related to real estate. And Zameen Expo is the established launch pad for the real estate markets of Pakistan."
Zameen Expo 2018 will now open at Pak-China Friendship Center Islamabad on March 3rd and 4th. Later Zameen Expo will host its 2nd global expo titled 'Pakistan Property Show' at the Dubai World Trade Centre on September 14th and 15th 2018.