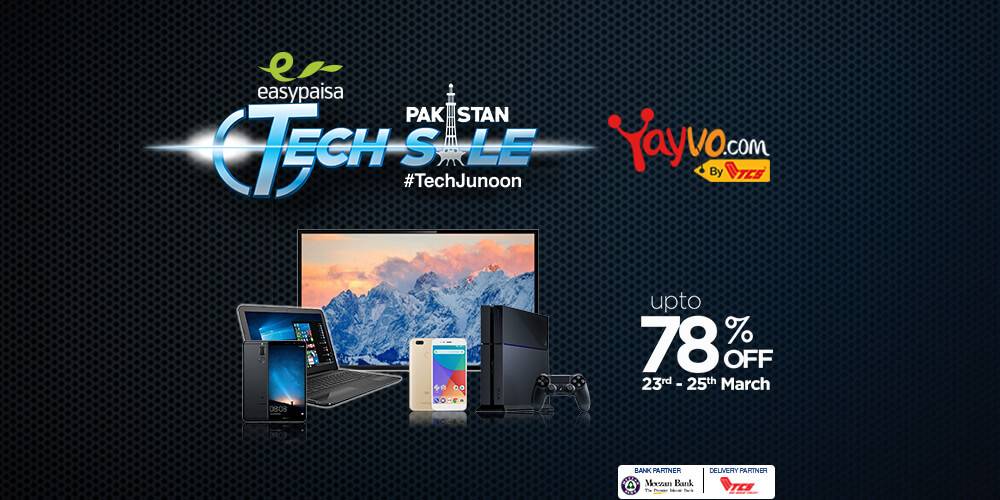 Yayvo.com Celebrates Pakistan Day 2018 by giving Huge Discounts on Pakistan Tech Sale
Yayvo.com Celebrates Pakistan Day 2018 by giving Huge Discounts on Pakistan Tech Sale
We Pakistanis will celebrate our 78th Pakistan Day this year. It's a special day for all of us as on this day Pakistan Movement was launched which led us to our free homeland, our freedom. At this joyous occasion, Yayvo.com has something special for you. We are proud to present our Pakistan Tech Sale from 23rd to 25th March 2018.  On this Pakistan Day Sale, enjoy our mega deals in various categories offered by various brands and our payment partners.
Get united by tech and become a #TechJunoon by availing huge discounts on the following categories: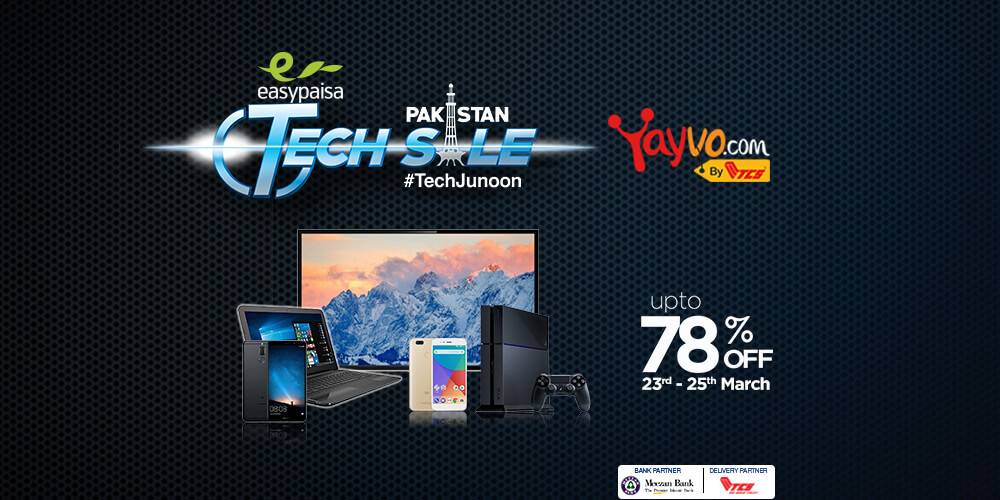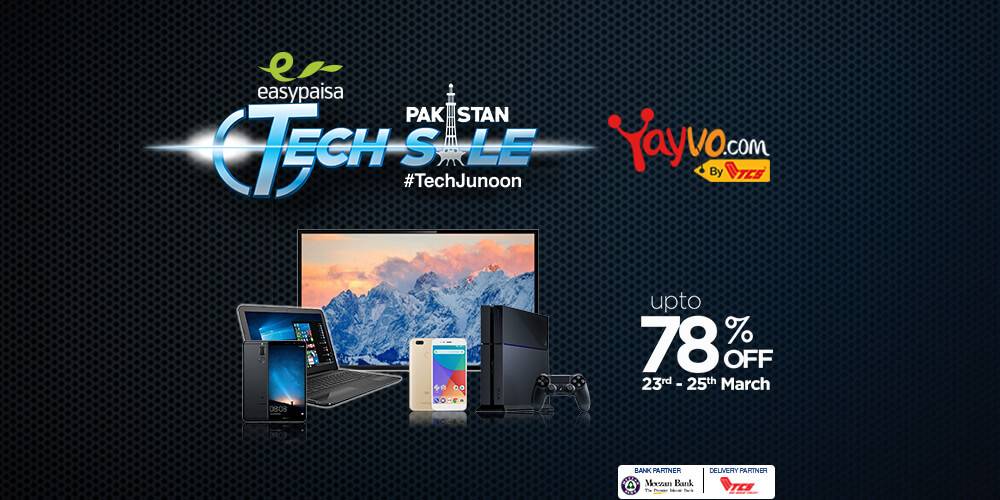 -Computing & Gaming
<iframe width="560″ height="315″ src="https://www.youtube.com/embed/RO3SrTxwUAI" frameborder="0″ allow="autoplay; encrypted-media" allowfullscreen></iframe>
Easypaisa Mega Deals: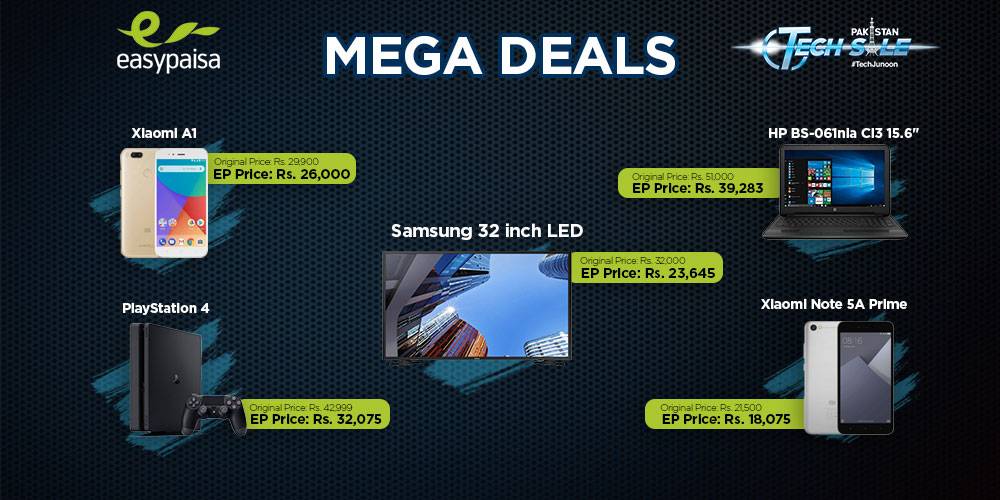 Here is your chance to enjoy 23 deals on 23rd of March, 2018! 23 Easypaisa Mega Deals for Easypaisa Mobile Accounts users only, will be offered on this Pakistan Tech Sale by Yayvo.com. And this is not all; you can also get 10% discounts on Easypaisa Mobile account & 5% discounts through Easypaisa OTC payment on all products.
Avail the mega deals by Easypaisa with up to 20% OFF on Mobile Accounts! All this and more for you at Pakistan Tech Sale on Pakistan Day this year!
Meezan Bank Offers:
At our Pakistan Day Sale this year, enjoy 20% off on all Meezan Bank Debit Cards.
What are you waiting for? Pakistan Tech Sale starts at Midnight! Great ready to avail the Mega Deals and enjoy heavy discounts offered for our valuable customers.