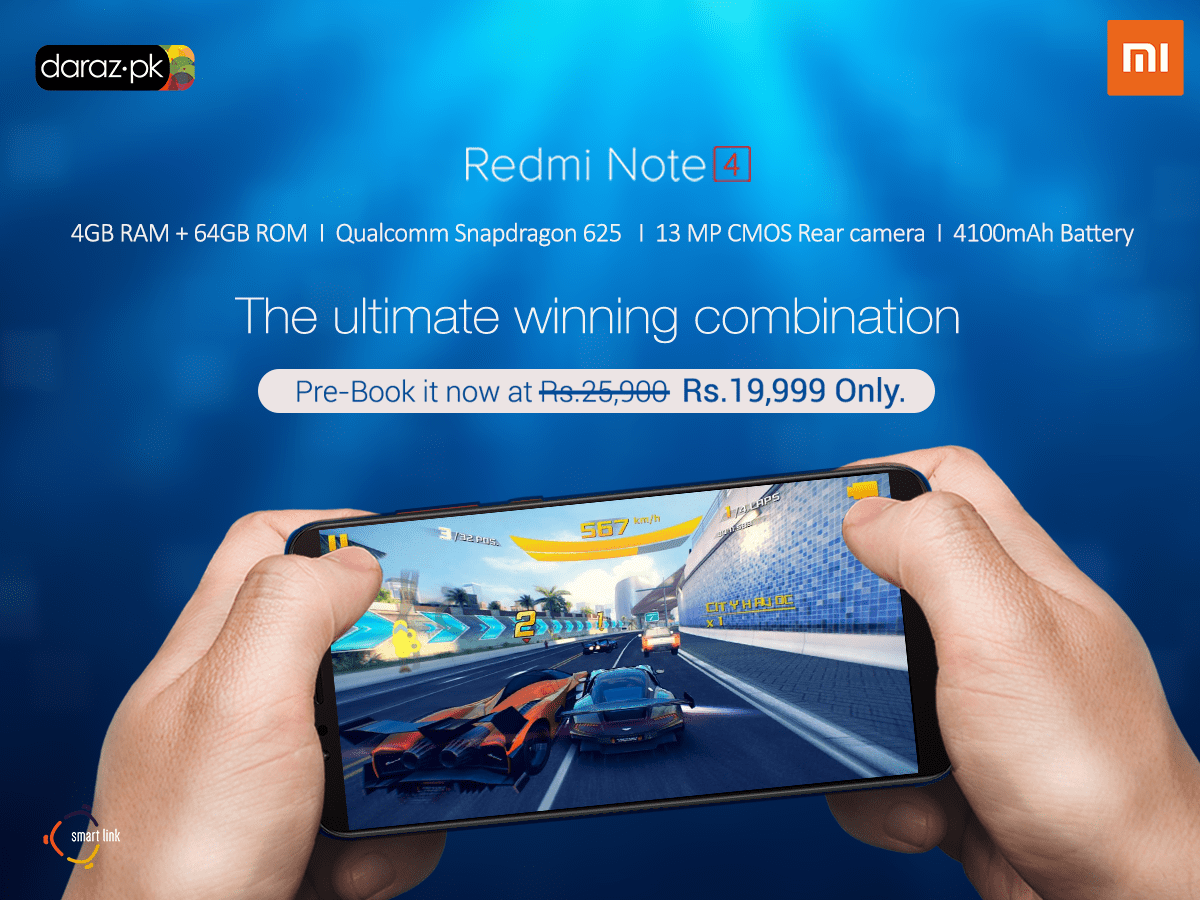 Redmi Note 4 (64GB) up for grabs at daraz.pk before Flash Sale
Redmi Note 4 (64GB) up for grabs at daraz.pk before Flash Sale
Redmi Note 4 (64GB), a flagship device from Xiaomi launched by its exclusive partner in Pakistan, Mi Pakistan, was an immediate hit among customers.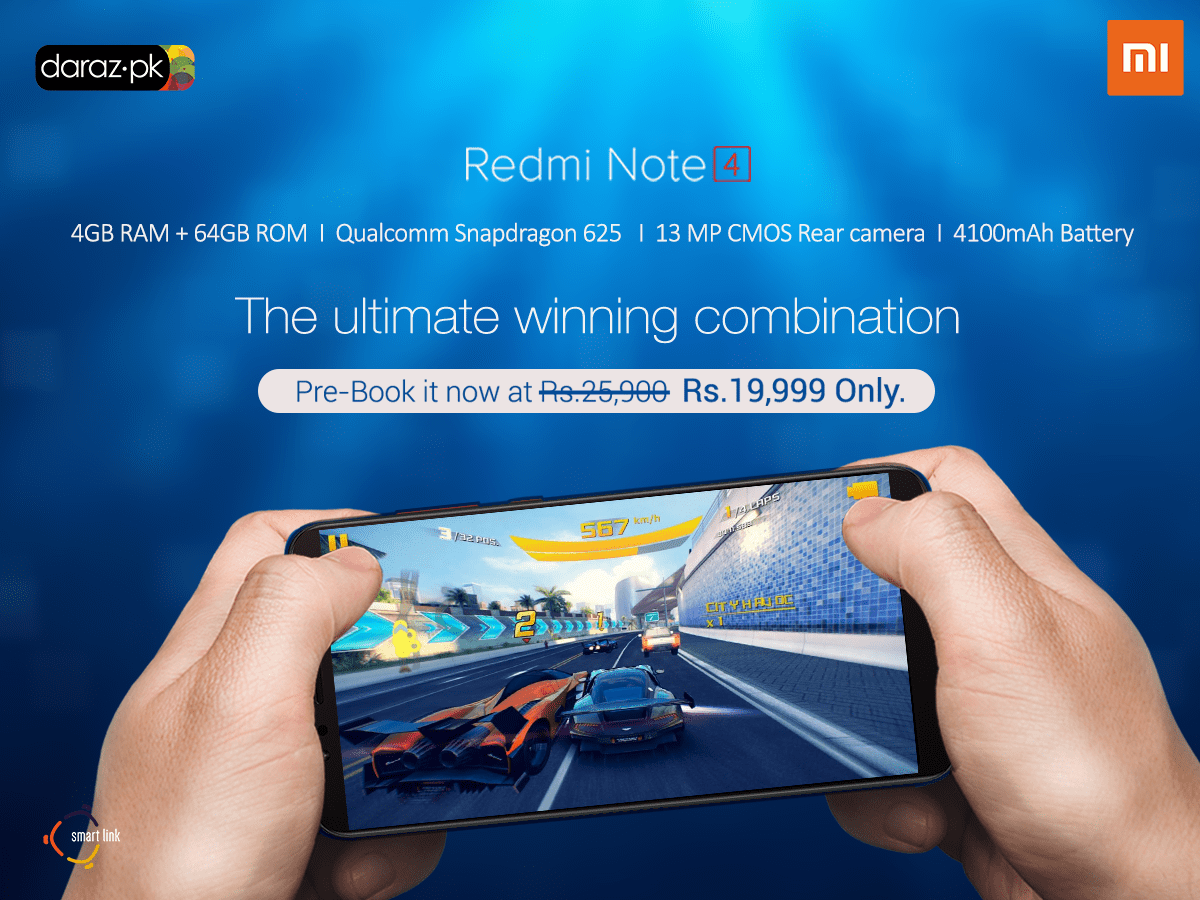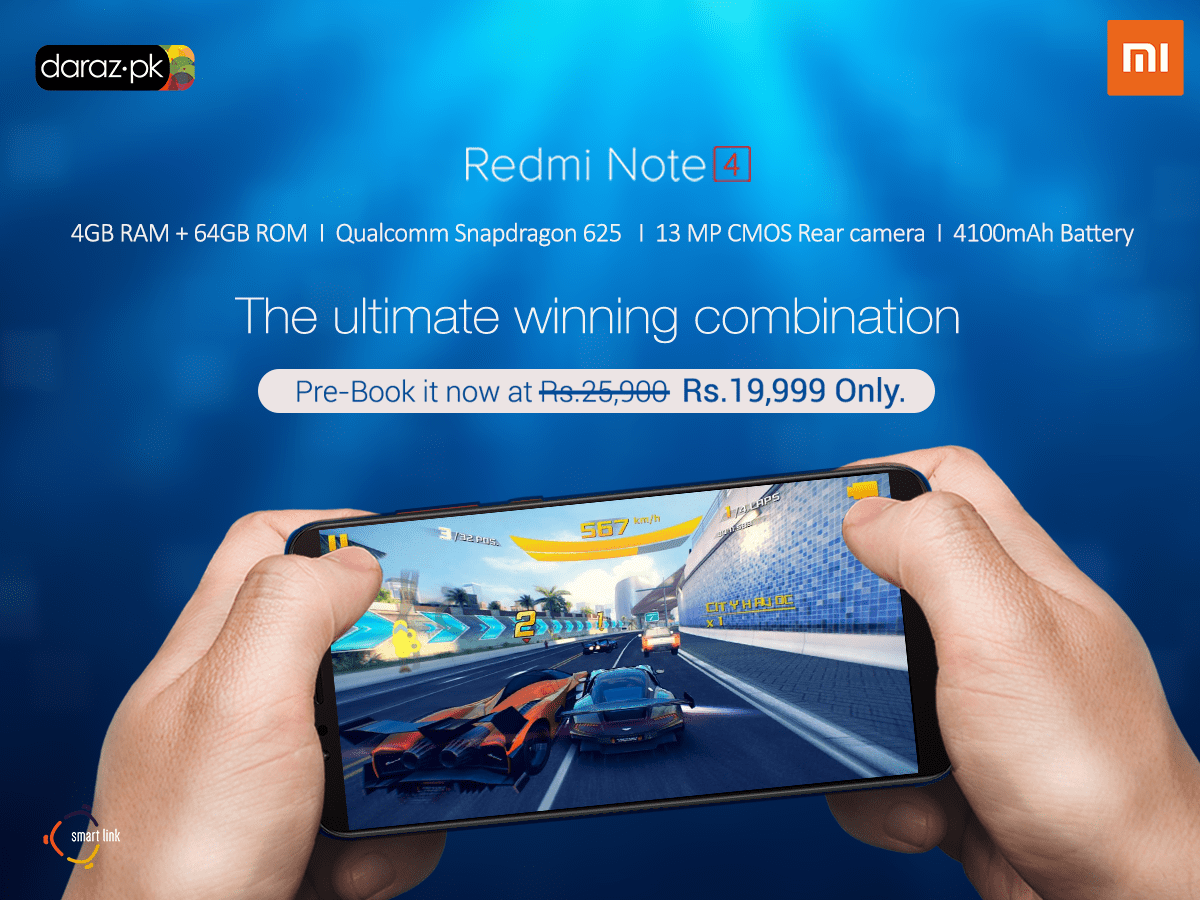 Reason: Amazing specs, affordable price, and Mi Pakistan's extraordinary customer service
Now, Mi Pakistan is all set to make this phone even a bigger hit by launching a flash sale for it on April 10, 2018 at the pre-order price of Rs 22,900 while the retail price is Rs 25,900.
However, one can't really wait for the Flash Sale since the stock is almost always pre-booked. Take the example of the recent Redmi 5 Plus Sale. In all its Flash Sales, the phone was sold out in an average 15 minutes which is hardly enough time for anyone to place an order.
According to insiders, not enough Redmi Note 4s are left since most of the stock has been pre-booked.
The feature-rich flagship comes a 13 MP, f/2.0 back camera with face detection autofocus and dual LED flash. Note 4 comes with a Snapdragon 625 chipset with Octa-core 2.0 GHz Cortex-A53 CPU and Adreno 506 GPU. The phone is excellent for multi-tasking. The phone has a metal body with a fingerprint sensor. The noise canceling microphone on the top with a 3.5mm headphone jack. The phone has 4GB RAM and 64GB ROM.
Don't wait and head over to Daraz to place your order before the stock is pre-booked.