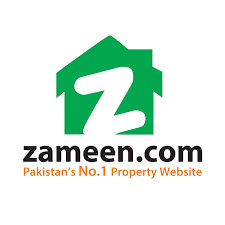 Zameen.com successfully concludes Property Sales Event in Lahore
Zameen.com successfully concludes Property Sales Event in Lahore
Lahore: Zameen.com organised a Property Sales Event at Pearl Continental, attracting more than 2,000 visitors, and closing more than 300 deals on the spot. Buyers walked away with discounts worth over PKR 60 million.

The event showcased nine of Zameen.com's exclusively marketed projects such as Gold crest Mall & Residency, Square One, Broadway Heights, The Springs Apartment Homes, Icon Valley, Highland Resort, Riverwalk, Warda Hamna Residencia III, and Canadian City Gwadar. These projects offered a mix of residential and commercial property options across the country.
Speaking at the occasion, Zameen.com CEO Zeeshan Ali Khan said, "These events are aimed at providing safe and secure investment avenues to people. A diverse set of people attend, and they walk away with properties that fit their varying budgets and requirements."
The event in Lahore comes after a similar show that was recently held in Karachi. "These events have been helping make property decisions easy for many people. In the future, we are hoping to provide deals and discounts on an even larger scale," Khan said.
Zameen.com is Pakistan's largest online real estate platform, boasting more than 9.5 million property listings, presence across 30 cities, and more than a million subscribers