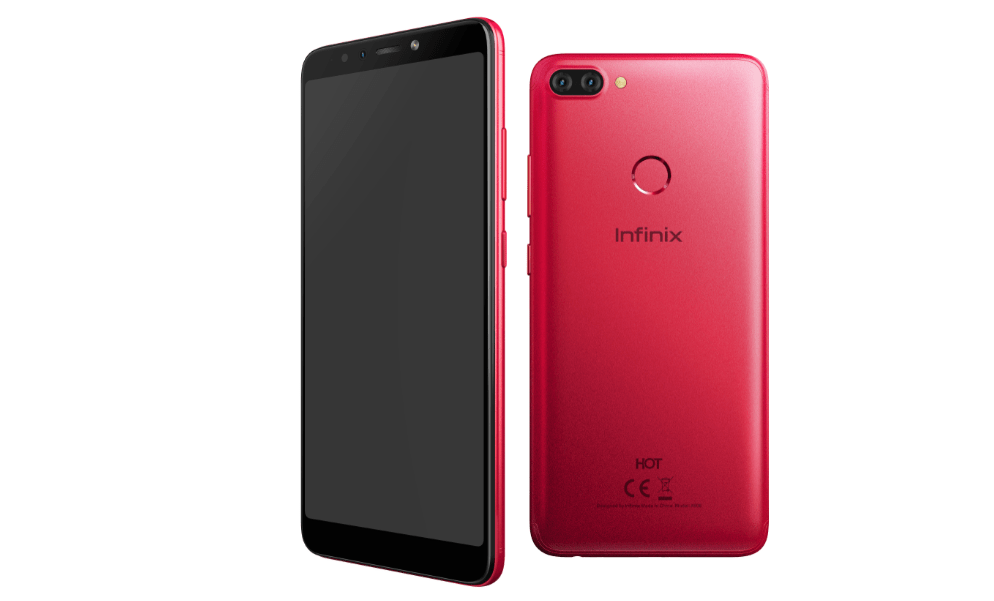 INFINIX UNVEILS HOT 6 PRO, THE FIRST INFINITY DISPLAY DUAL CAMERA DOUBLE AMAZING SMARTPHONE IN PAKISTAN
INFINIX UNVEILS HOT 6 PRO, THE FIRST INFINITY DISPLAY DUAL CAMERA DOUBLE AMAZING SMARTPHONE IN PAKISTAN
Dual camera & Dual unlock for impressive image rendering with extraordinary depth of field
18:9 6 inch HD INFINITY SCREEN has higher resolution and clearer display
3GB RAM &32GB ROM equals more room for photos and videos
4000 mAh battery and 4G LTE offers above average usage
QUALCOMM SNAPDRAGON 425 processor offers top speed to users
Lahore, Pakistan: INFINIX Mobility unveils innovative and amazing product that will change the Smartphone market significantly; HOT 6 Pro. It is a double camera phone with ability to capture refined images of any colour clearly. It has the efficient Qualcomm snapdragon as its core processor, giving it better capacity for heavy graphics in an affordable price. HOT 6 Pro comes with a vibrant dual camera system that is unrivalled in its price segment. The images captured by the dual cameras will be above-satisfactory even to the most stringent of selfie taking slay queen. There is also a Face Unlock feature that can unlock the device at just a glance. To top it all up, there is the 4000nAh power battery to sustain operations all day long, making HOT 6 Pro quite a real catch.
The Amazing features
1.       Dual Camera +Dual unlock Dual camera, Front camera, Camera modes, beauty Bokeh, dual unlock, fingerprint+ face
2.       Infinity Display- Infinity display: 6.0HD, 500Nit with Eye care
3.       GB RAM+32GB ROM Qualcomm chipset RAM, ROM Android O Xos 3.0
4.       4000 mAh big battery+4G LTE 4000mAh big battery 4G LTE
Speaking ahead of the launch, General Manager of Pakistan, Henry Yu said, "HOT 6 Pro is a great addition to the HOT series portfolio. This is a smartphone meant for the young and tech savvy at a very affordable price. They will get to be very creative in summer using this dynamic yet beautiful device. I challenge all the youth to try it out and see for themselves the marvellous opportunity it offers."
With the amazing 18:9 Infinity display Hot 6 Pro offers Double Pleasure and Double Fun! Two rear-facing cameras use a 13MP and a 2MP lens for an impressive image rendering with extraordinary depth of field and professional bokeh effect. HOT 6 Pro's dual cam is 13MP+2MP, which can make the major object stand out and beautify the photo, so your photo will be more impressive.  The blurring degree could also be adjusted after shooting, so as to beautify whatever you want. Integration of the cameras and adjustment tools and top of that an infinity display photo will be bigger and more beautiful. HOT 6 PRO is equipped with a new beauty algorithm to better understand the user's beauty needs, and automatic adjustment according to different people's age, skin condition, ambient light and others.
ENJOY MORE, Bigger screen ratio, no matter if it's for movies or games, you can always enjoy more. With 500NIT higher brightness, everything is crystal clear and livelier. Say goodbye to dark display! The 1440*720 HD infinity display's resolution is higher, under the same size, higher the resolution, clearer and details more of the images.
EYE CARE eyes features protection for long time watching especially at night that causes dry eyes and pain. Eye care caters to the issue by adjusting the light according to the environment to create a protection system for the eyes of users.
With dual Face & Fingerprint ID, the INFINIX Hot 6 Pro features both the face unlock, which secures your information, incorporating face technology with up to 1024 special facial points, allowing you to be the ultimate key to unlock your smartphone at any given time.
It is worth mentioning that earlier to the release Infinix collaborated with the e-commerce giant Daraz.pk to pre-book and then sell the Hot 6 Pro in order to maximize the range of options for buying to the prospective customers.
Priced at PKR 18,999 Hot 6 Pro is readily available in stores throughout Pakistan in three colors; City blue, Magic gold, Sandstone black.
About Infinix
Infinix is a premium smartphone brand from TRANSSION Holdings designed for young generations who desire to live a smart lifestyle. Launched in 2013, Infinix is committed to building cutting-edge technology and fashionably designed dynamic mobile devices to create globally-focused intelligent life experiences through a merging of fashion + technology. Through daily interactions, these intuitive products become part of a lifestyle that represents trend-setting and intelligent experiences for young people around the world. Infinix currently promotes five product lines: ZERO, NOTE, HOT, S, and SMART in a global marketplace reaching countries in Europe, Africa, Latin America, Middle East and Asia. With the brand spirit of challenging the norms, Infinix smart devices are designed specifically for young people who want to stand out, reach out and in sync with the world..
Follow us on Social Media:
Facebook: https://web.facebook.com/InfinixPakistan/
Twitter: https://twitter.com/InfinixPakistan
Instagram: https://www.instagram.com/infinixpk/