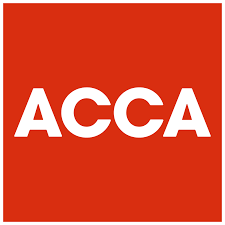 ACCA's Foundation Diploma – A Fast track route to a career in finance for Matriculation and Intermediate students
ACCA's Foundation Diploma – A Fast track route to a career in finance for Matriculation and Intermediate students
You've completed your exams, well done! There's a lot to think about and consider regarding your future qualifications. The key is to find a fulfilling career; something that you feel enthusiastic about and which also gives you financial rewards.
Why should I choose a career in professional accountancy?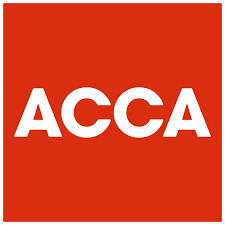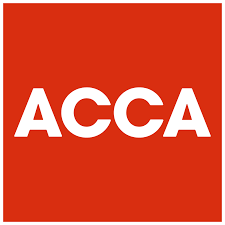 A career in professional accountancy is a great choice and can offer you excellent career prospects. You could work your way right to the very top of an organisation with the right professional accountancy qualification.
It offers unique opportunities to excel in a variety of roles including strategy formulation, governance, risk management, IT and data sciences, start-ups, venture capital markets, investment banking, treasury and many more areas. However those wishing to undertake the role of a CFO in the future need to develop competencies in finance and accounting, audit and assurance and taxation which form the core component of a professional accountancy qualification. In today's world with ever evolving business models, a deep understanding of finance and governance matters is an inevitable requirement for any CEO or board member. And because finance plays a central function in any business, a professional accountancy qualification coupled with a deep understanding of financial matters can offer you prestige and a rewarding career.
Why would it interest me?
Any organisation you can think of relies on the skills of qualified finance professionals. This means that, with the right accountancy qualifications, you could build a career in whichever sector that interests you. No matter what your passions are, choosing accountancy means you can follow your dreams. This is because finance professionals work in every industry. So wherever you want to work, choosing accounting and finance means you'll be in demand with employers everywhere.
There's no limit to where the qualification could take you. It's also very portable, so you can easily move between industries if you find one area isn't right for you.
Think about ACCA
ACCA (Association of Chartered Certified Accountants) is the world's most forward-thinking professional accountancy body. It has been around for a long time– over 112 years with presence in 178 countries around the world. Itmeans peoplein business know about ACCA for allthe right reasons. ACCA has a provenreputation for quality and excellence. ACCAhas more than 198,000 fully qualified members, 486,000 students and over 10,000 practicing firmsworldwide. They're among the world's best-qualified and most highly sought-after accountants – and they work in every sector you can imagine.
Organisations know and trust the ACCA designation. ACCA is out there every day, connecting with businesses large and small, governments, educational establishments and opinion formers. ACCAis on top of emerging trends, legislation and legal requirements, helping to shape them.Because of all this, ACCA is able to create the innovative, strategic-thinking accountants our fast-changing world needs.
Getting Started with ACCA Foundation Diploma: Matric / Intermediate / O-Level
ACCA Foundation Diploma is the ideal starting point for students who have completed their Matriculation, Intermediate or O- Level examination and whose ultimate goal is the ACCA Qualification. Matric and O-Level students can undertake three additional exams from the local board and earn an Intermediate equivalence.
Four great reasons to choose the Foundation Diploma
Faster route to the ACCA Qualification
If your ultimate goal is the ACCA Qualification, then starting with the ACCA's Foundation Diploma will give you the essential knowledge to help you pass your ACCA exams. You will be automatically transferred onto the ACCA Qualification, free of charge, and given exemptions from the first three exams after you complete the ACCA's Foundation Diploma.
Rewarding Career
ACCA's Foundation Diploma will be your first step to becoming a professional accountant. This will increase your chances of getting a better job and a salary to match; this is because your skills will always be in demand even in the toughest of times. Qualifications awarded by ACCA are recognised, respected and in demand by all sorts of employers around the world.
Affordable
With computer-based exams available all year, you can complete the ACCA Foundation Diploma at your own pace. You pay for exam fees and tuition fee at each level as you go along, so there are no big upfront costs. For Matric and O-Level students the average time to complete is around eighteen months including three additional local exams, whereas an average student coming from the Intermediate background can complete ACCA Foundation Diploma in around twelve months and proceed to the ACCA qualification. The average cost of ACCA's Foundation Diploma is comparable to completing Intermediate from a local institute in Pakistan.
Achievable
Completing ACCA requires focused study, hard work and dedication and ACCAand its Approved Learning Partners are always available to support students throughout the journey in passing exams. Historically, the ACCA Foundations Diploma students from Pakistan have been global high achievers.
What happens after you finish the Foundation Diploma and what kind of work can you do with this qualification?
After finishing your Foundation Diploma you will automatically be transferred onto the ACCA Qualification and can begin your journey towards ACCA membership. To become an ACCA, a studenthas to complete 13 exams, an online module on Ethics and Professional Skills and 36 months of practical training in a relevant role with an employer in any sector. Such trainings are supervised by qualified accountants and helps students achieve defined competency ranging from basic conduct and leadership traits to practical experience dealing with complex assurance, financial reporting, taxation, advisory, general management and other related matters. During such trainings ACCA students and workplace supervisors are fully supported by ACCA to achieve the best quality of training, so that once the students become ACCA members, they are work-ready and add value to the businesses.
As an ACCA qualified member, there is no limit in terms of opportunities. ACCA members are working across the globe in multiple roles including core finance, assurance and taxation to supply chain, commercial roles, strategy, civil services, CEO/CFO/Company secretaries of listed and public sector entities. In Pakistan the local statute provides ACCA members legal privilege to operate and work in various roles or sectors.
One of the benefits of being part of the world's largest and fastest-growing accountancy body is the opportunity to network with many like-minded professionals.ACCA's alumni network across the globe consisting of 198,000 members and offices worldwide supports ACCA members relocating to new countries so they feel they are supported in their career aspirations.
ACCA currently has more than 7,400 Approved Employers and 80 accountancy partnerships worldwide – and connects ACCA members with thousands of job vacancies through the ACCA Careers Job Board.
Six great benefits of the ACCA Qualification:
The professional level of the ACCA Qualification has been set at the same level as a Master's degree by the Higher Education Commission (HEC) of Pakistan.
Be recognised by a vast network of employers, governmental bodies and professional accounting bodies across the world.
The ACCA qualification gives you an opportunity to achieve a BSc degree from a UK University. This degree is exclusively available to ACCA students and is awarded by Oxford Brookes University and is the same level as any other UK undergraduate degree programme.
You even have the opportunity of earning an MSc in Professional Accountancy from the University of London. This has been made possible through an innovative partnership between ACCA and the University of London; the MSc in Professional Accountancy is the only integrated master's programme with an accountancy body at a professional level in the world.
ACCA qualification includes 36 months mandatory practical training in a relevant role with employers which makes a student work-ready.
Lifetime support is available for ACCA members globally so they feel they are supported in achieving their career goals.