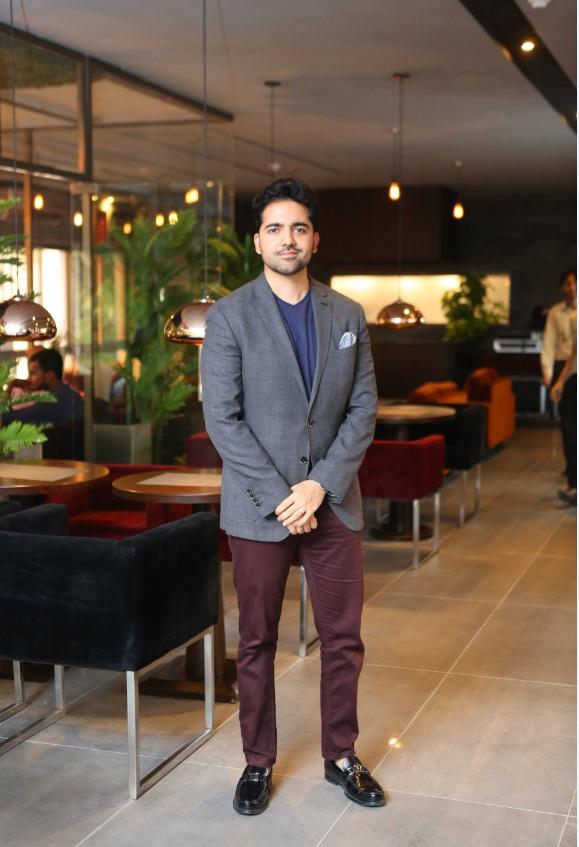 Gloria Jeans- Hali Road: Where There's Coffee and Delectably More
 Gloria Jeans synonymous with coffee and desserts has evolved as a household name. However, taking the coffee culture a step above they have entered into a new venture. Opening its doors on 90-B Hali Road on the 10th of August 2018, Gloria Jeans-Hali Road will be serving silver spoon dining ranging from scrumptious continental cuisines to Mediterranean feasts.
A pioneer of café culture, Gloria Jeans has provided quality food throughout Pakistan. However, branching out, Gloria Jeans-Hali Road has lodged from café food to fine dining. The café serves a new ala carte menu in addition its signatories. From chillers to continental delicacies, the menu encapsulates everything.
Adding to the desirability is the aesthetically pleasing décor, with ambient lighting and colors that's soothe the eyes; the place leaves a strong impact. Entrancing the diner with the skillful setup ranging from wooden furnishes to monochromatic paintings, the restaurant is a piece of art in itself.
CEO, Gloria Jeans-Hali Road believe upon serving the finest products to their customers while providing an ambient environment. They quote: "Our aim is to provide the best of food in a very comfortable environment, people in Pakistan associate great emotions to food and build memories in synchronization of their dining experience. Thus we believe in facilitating them to all heights."
Located in the hub of the food district of Lahore, Gulberg, Gloria Jeans-Hali Road is the one stop dining junction. With something for everyone, this restaurant will attract the old and young alike.Serving scrumptious meals Gloria Jeans-Hali Road aids students, professionals and socialites alike.