ACCA and The Pakistan Business Council join forces to shine light on ethics
ACCA (The Association of Chartered Certified Accountants) has teamed up globally with Carnegie Council for Ethics in International Affairs and CFA Institute to celebrate this year's Global Ethics Day.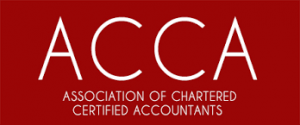 In Karachi, ACCA partnered with The Pakistan Business Council (PBC) and hosted a breakfast round table to explore how businesses in the country are preparing for an ethical future in the face of threats and challenges presented by globalisation and technology. ACCA's partnership with these organisations emphasises its commitment to ethics and professionalism.
The roundtable discussion explored the role of ethics in business and business leaders spoke about what ethics means to them. Some of the distinguished attendees included Muhammad Shoaib, CEO and Council Member, Al Meezan Investment Company Limited and CFA Society Pakistan, Irfan Siddiqui, President & CEO, Meezan Bank Limited, Shoaib Ghazi, Managing Partner, Deloitte Yousuf Adil Chartered Accountants, Asim Siddiqui, Chairman & CEO, EY Ford Rhodes Chartered Accountants and Ms. Mehwish Iqbal, Head of Internal Audit, Unilever Pakistan Limited.
The 'welcome address' was delivered by Ehsan Malik – Chief Executive Officer, The Pakistan Business Council  who shared PBC's views on ethics and its impact on businesses, " Professional ethics should underpin all corporate activity, as the foundation stone of trust and exchange. It is a big challenge for businesses to integrate ethics in the extended value chain".
Sajjeed Aslam – Head of ACCA Pakistan, shared with the audience ACCA's initiatives on Global Ethics Day and the discussions taking place globally and said, "By supporting an event such as Global Ethics Day we are debating about what matters, and being proactive rather than ignoring the issues."
The event was concluded with remarks from Fuad Hashimi, Executive Director CERB, "Ethical behaviour comes from within and cannot be regulated, it can be disciplined though. It builds up trust and long term value for the shareholders and stakeholders alike. Integrity, transparency and accountability are ethical practices that impact and build trust, brand value and reputation."
The key takeaways of the round table are there is no right way to do something wrong. Ethics has to be integrated from an end to end value chain. Highlighting the impact of social media and ethics in digital age, companies highlighted that they have come up with social media policies that have put control on employees as to what they can post on their social media that does not harm the image of an organization. Ethics is to be viewed from both aspects, internally and externally.