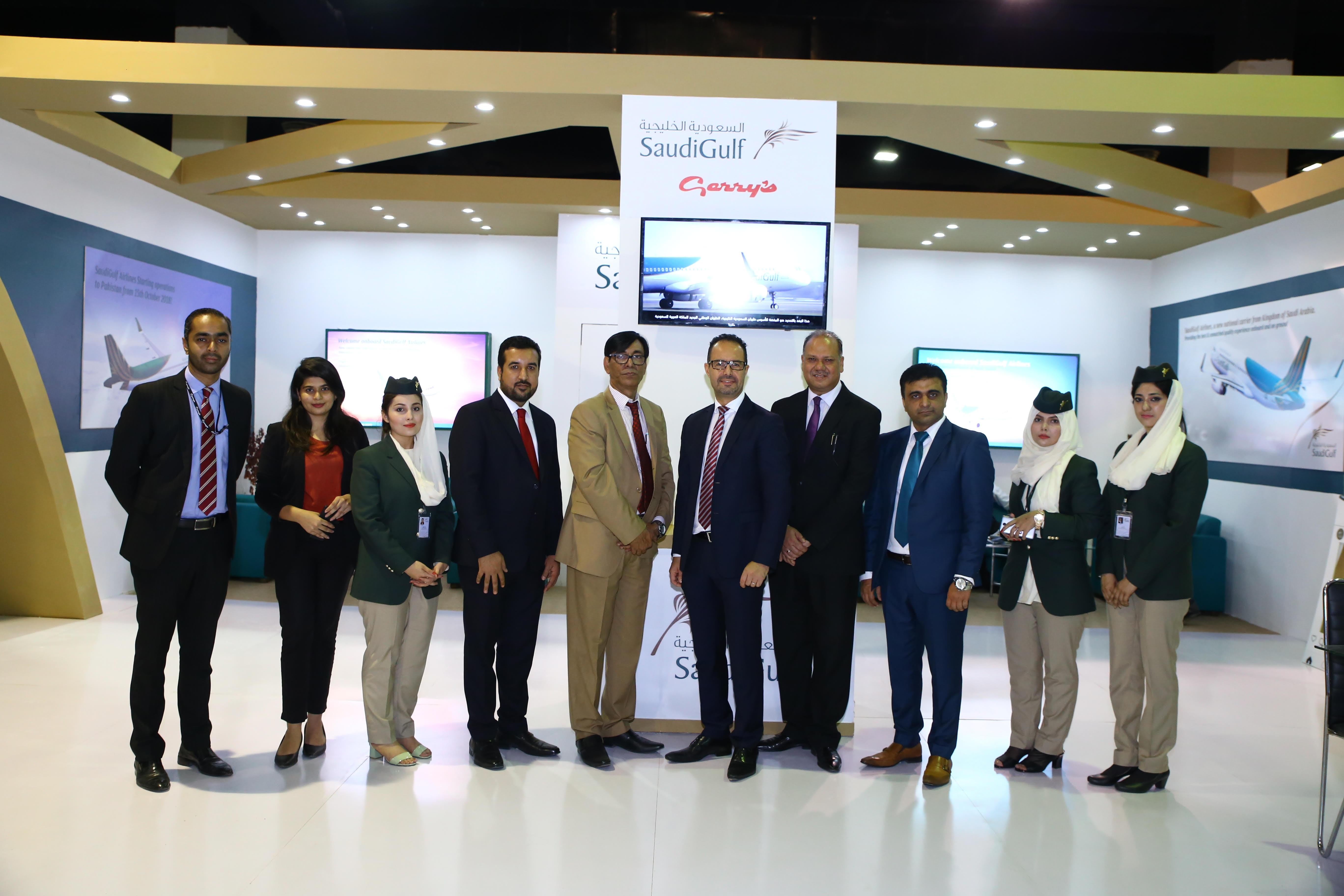 SaudiGulf Airlines starting new direct flights between Saudi Arabia and four cities in Pakistan
Starting from 15th October 2018 connecting Pakistan to major cities with Dammam, Jeddah, Abha and Riyadh
SaudiGulf Airlines – The new full-service national carrier of Saudi Arabia owned by Abdulhadi Al Qahtani and Sons Holding Company (Tariq Al Qahtani and Brothers) – is pleased to announce the start of its operations to four destinations in Pakistan as part of its international route expansion program. The announcement came during SaudiGulf Airline participation in Pakistan Travel Mart(PTM) 2018 held in Karachi.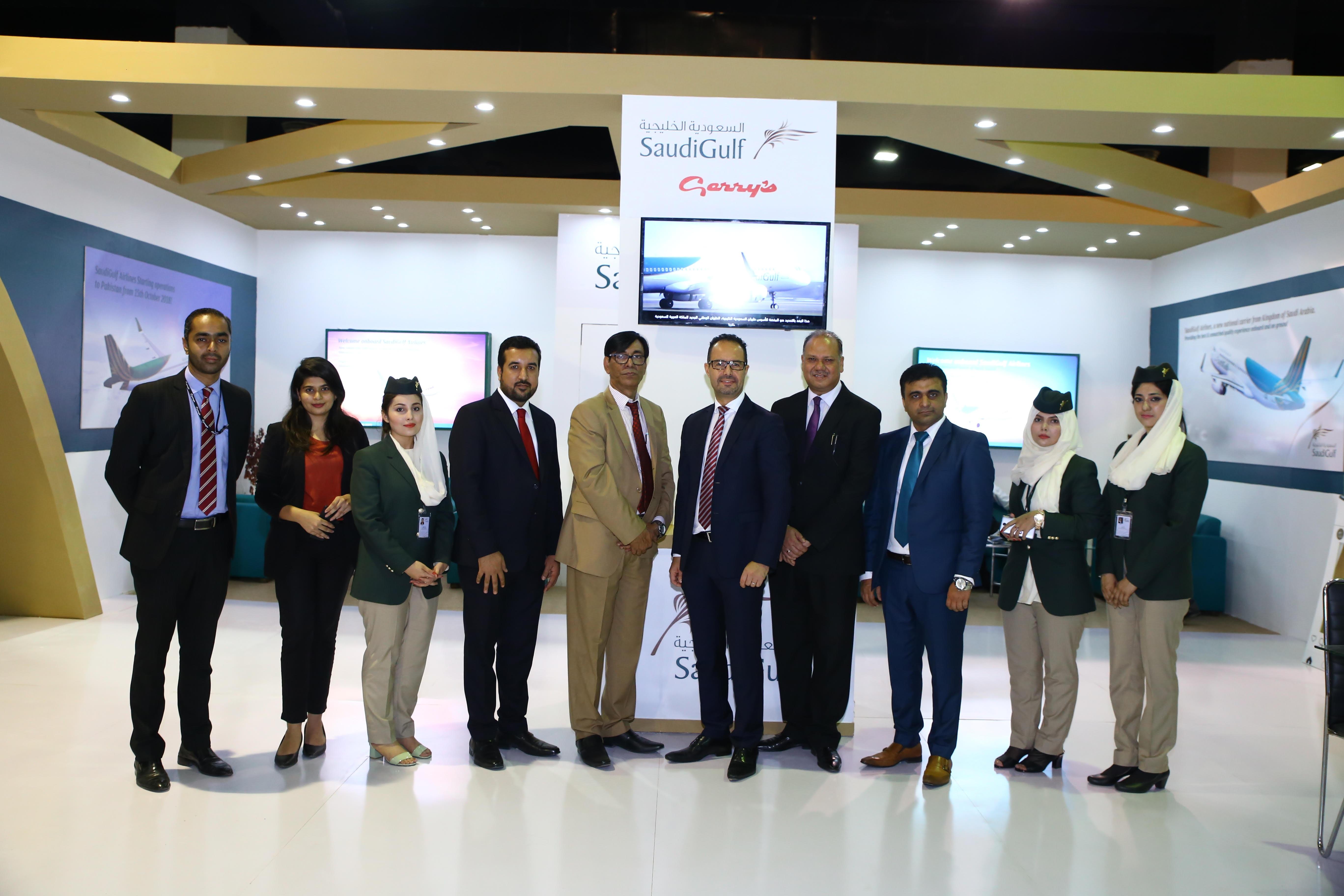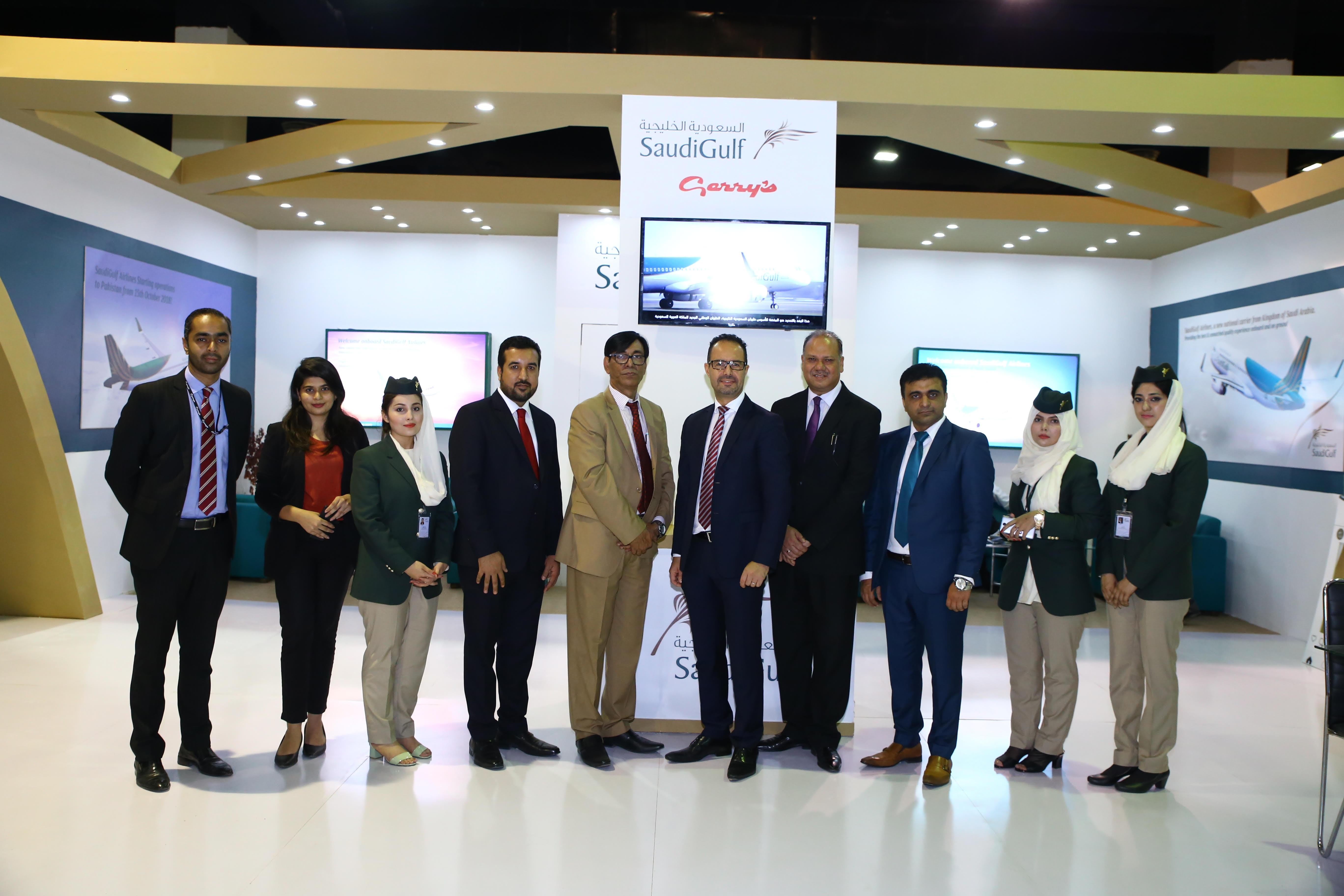 Emphasizing on the pivotal role of travel trade in maintaining the relationship between The Kingdom of Saudi Arabia and Pakistan, SaudiGulf Airlines is initiating operations from 15th October 2018 to four major cities in Pakistan being Lahore, Islamabad, Sialkot and Karachi connecting Kingdom main cities of Dammam, Jeddah, Abha and Riyadh.
''We are pleased to announce our next international routes expansion starting with four destinations in Pakistan from Dammam, SaudiGulf Airline's main base in Saudia Arabia. Through our hub in Dammam wewill connect passengers from Pakistan across the Kingdom of Saudi Arabia to Jeddah, Abha and Riyadh stated Mr. Karim Makhlouf, Chief Commercial Officer, in a statement at a press conference in Pakistan Travel Mart (PTM) 2018 held in Karachi.
The full-service airline will operate its Airbus A320 aircrafts to/from Pakistan operating with two class configurations i.e. Business and Economy Class. It will commence direct flights from Dammam to Lahore & Islamabad with a frequency of 4 flights per week as well as 3 flights per week connecting Dammam with Sialkot &Karachi.
Utilizing King Fahd International Airport in Dammam as the hub of its operations, SaudiGulf airlines will offer highest number of flights between the Eastern Providence of Saudi Arabia and Pakistan.
This strategic decision was taken by SaudiGulf Airlines aligned with the Saudi Vision 2030 to support the expanding growth in infrastructure projects in the kingdom which will ultimately contribute to ease of travel to passengers between Saudi Arabia & Pakistan. Furthermore, the routes shall be utilized to carry passengers from the mentioned destinations in Pakistan across the Kingdom of Saudi Arabia though the Dammam hub connecting to Jeddah dedicatedly to carry Umrah passengers. The decision made by SaudiGulf Airlines to provide convenience of travel to and from the holy cityof Mecca as part of its religious contribution as a new national carrier. "We are pleased to add new flights to cater to the growing demand of Umrah traffic out of Pakistan, while also provide passengers with convenient connections via Dammam" Said Mr. Karim Makhlouf, Chief Commercial Officer, SaudiGulf Airlines.
Starting operations from the 15thof October 2018, the fares are to start from 40,000 PKR which includes free seat selection, hot meals as well as a personalized customer service.
SaudiGulf Airlines will be represented by the largest GSA network in Pakistan, Gerry's Group. This partnership is a testament of SaudiGulf Airlines' intensions to capture a significant market share in Pakistan
''We have decided to partner and cooperate with Gerry's Group for its well-known efforts as a General Sales Agent with more than 50 years of experience in this field'' Said Karim Makhlouf, Chief Commercial Officer, SaudiGulf Airlines.
"The induction of SaudiGulf Airlines as a direct Saudi Carrier initiating operations to Pakistan will significantly add value to the travel trade industry of Pakistan and testifies to growing travel demand across the Country" said Mr. Arshad Wali Muhammad, Gerry's Group Director.
SaudiGulf Airlines schedule to/from Pakistan as below
From
Departure

Time

To
Arrival

Time

Number of Flights
Islamabad
04:25
Dammam
06:45
04 Weekly
Lahore
07:30
Dammam
10:05
04 Weekly
Karachi
03:50
Dammam
05:10
03 Weekly
Sialkot
07:55
Dammam
10:40
03 Weekly
From
Departure

Time

To
Arrival

Time

Number of Flights
Dammam
21:00
Islamabad
02:55
04 Weekly
Dammam
00:30
Lahore
06:05
04 Weekly
Dammam
21:00
Karachi
02:20
03 Weekly
Dammam
00:30
Sialkot
06:25
03 Weekly