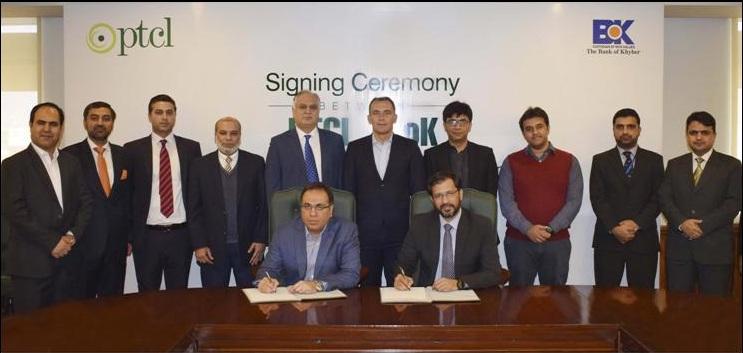 The Bank of Khyber signs PTCL for Managed Services contract
The Bank of Khyber signs Pakistan Telecommunication Company Limited (PTCL) for managed services contract for a period offiveyears. Under this agreement, PTCL will manage and maintain active & passive network operations on behalf of the bank at more than 170 branches countrywide, as well as support the bank in meeting the current and future customer demands.PTCL will also be managing the bank's overall point to point & point to multi point connectivity, along with dual media connectivity.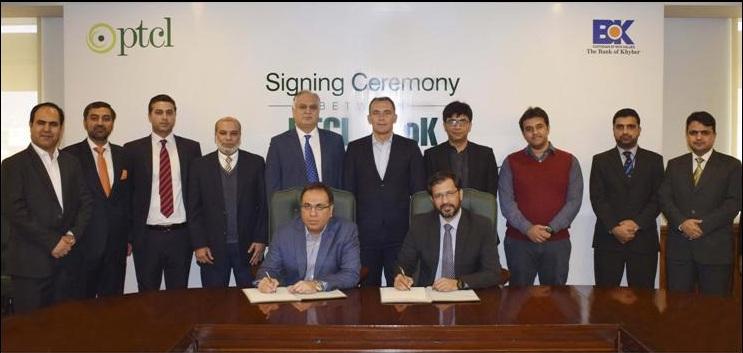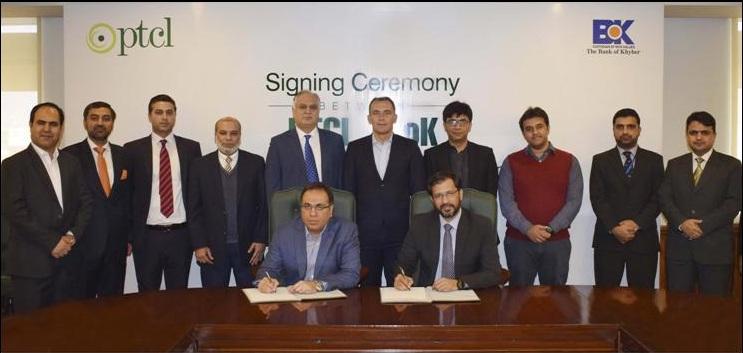 The partnership agreement was signed by Adil Rashid, Chief Business Services Officer, PTCL and Azfar Ali, Chief Information Technology Officer, Bank of Khyber. On the occasion, Dr. Daniel Ritz, President & CEO, PTCL, Basharat Qureshi, EVP, Digital Services, PTCL, Suleman Awan, General Manager, Digital Services North, PTCL, Shehbaz Jameel, CEO&MD, Bank of Khyber, and Gulzeb Jadoon, Head of Information Technology Infrastructure, Bank of Khyber, were also present along with officials from respective companies.
On the occasion, Shehbaz Jameel, CEO&MD, The Bank of Khyber,said, "This agreement meets the strategic long-term plans of the bank in increasing operational efficiency.To optimize our costs for better network management we have entrusted PTCL for their support to maintain our network. This will allow us to maximize our focus on business development, improve the quality of our services and provide value added quality services to our customers."
On the occasion, Dr. Daniel Ritz, President&CEO, PTCL, said, "Managed services has become a standard practice globally for operators and banks. I am happy that PTCL will manage the network operations of the bank, which will help to reduce the operational expenditure, enabling them to focus more on providing innovative solutions to their customers."
With more than 15,000 service professionals working across Pakistan, PTCL is the leader in managed services and has the scale required tomeet the needs of top businesses countrywide.