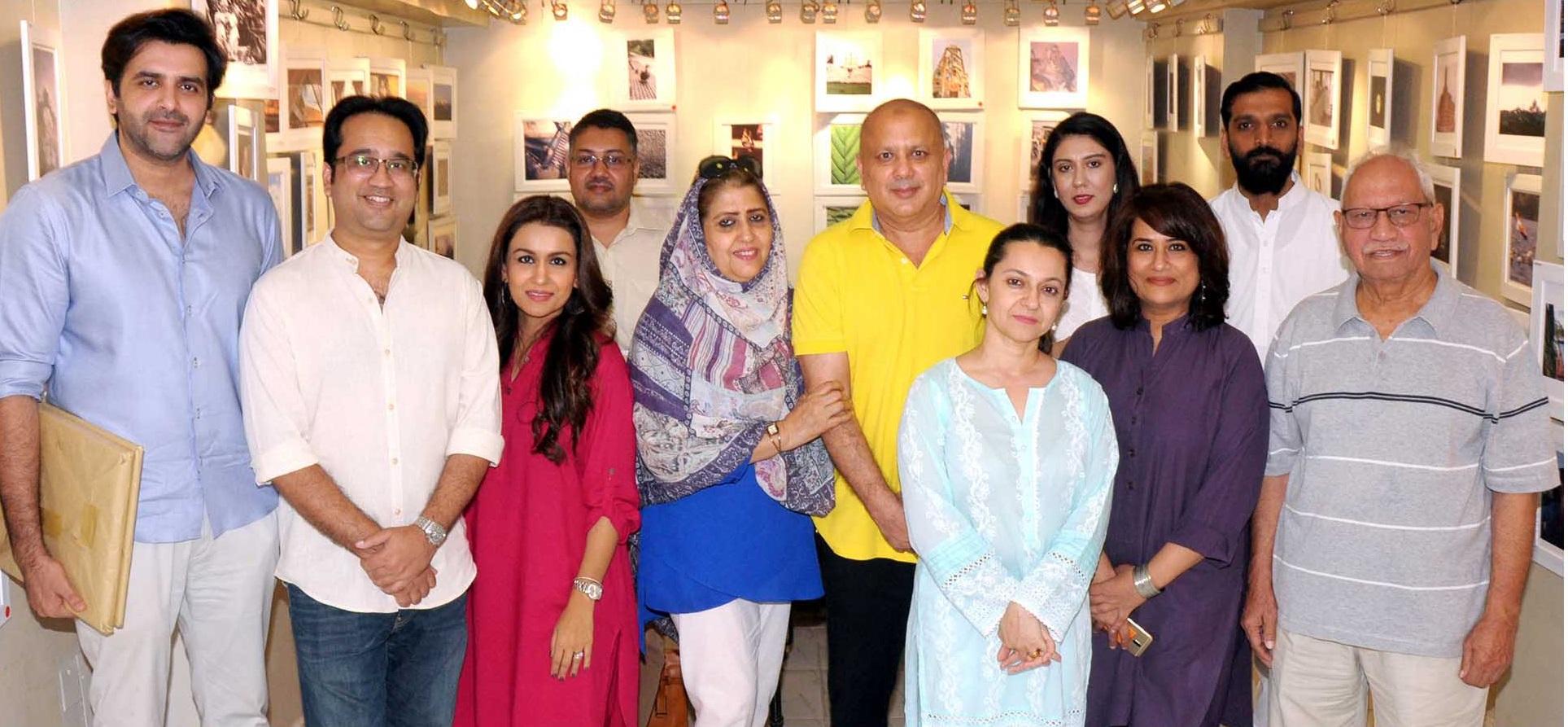 Latif Kapadia Memorial Welfare Trust holds Framed Photo Exhibition for the Cause in Collaboration with Aaj Ka Random & New Louvre Art Gallery to support
Latif Kapadia Memorial Welfare Trust in collaboration with Aaj Ka Random & New Louvre Art Gallery held a framed photo exhibition for supporting the trust. Held on Sunday, the exhibition showcased the work of various contributors of the Aaj Ka Random group.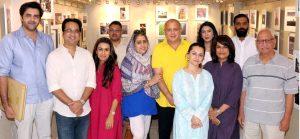 Aaj Ka Random is a group of global photography enthusiasts, who donated their framed clicks for sale. The contribution collected through the exhibition was donated to LKMWT's Community Outreach Program. This LKMWT program is operational in different parts of the city, the aim of which is to hold regular medical camps for health awareness and prevention of diseases.
The event was graced by friends and family of renowned artist Mr. Latif Kapadia (late), along with the son of aforementioned, Mr. Ahmed Kapadia—Managing Director, Synergy Group. Other family and friends included Ms. Naeema Kapadia, Mr. Hasan Ahmed, Mrs. Farhat Kapadia Mehboob, Mr. Imran Kapadia, Dr. Dinaz Ghandhi, Mr. Arsalan Khan, Mrs. Jamila Khan, Mr. Sajid Dadabhoy, Ms. Manahil Kapadia, Mrs. Tahira Ahmed, and Mrs. Zahra Chugtai who have been supporting the trust since long.
Speaking at the occasion, Ms. Naeema Kapadia—Executive Director, LKMWT said, "We are humbled by the response of the audience for our exhibition held for a noble cause. We also would like to extend our gratitude to Mr. Rahim Jivani and Mrs. Amreen Jivani of the New Louvre Art Gallery for hosting the event for the Trust. The exhibition was a great success in terms of the collection of funds for the noble cause. The proceeds of the sales made here today, will be a great contribution towards the efforts of LKMWT. The framed photos were also pledged to different orphanages and/or old people's homes."
After the exhibition, the framed photos will also be available online, on the Latif Kapadia Memorial Welfare Trust's Facebook page for sale. These proceeds will be contributed to the different Community Outreach Programs which are run under the banner of "Latif Kapadia Memorial Welfare Trust".