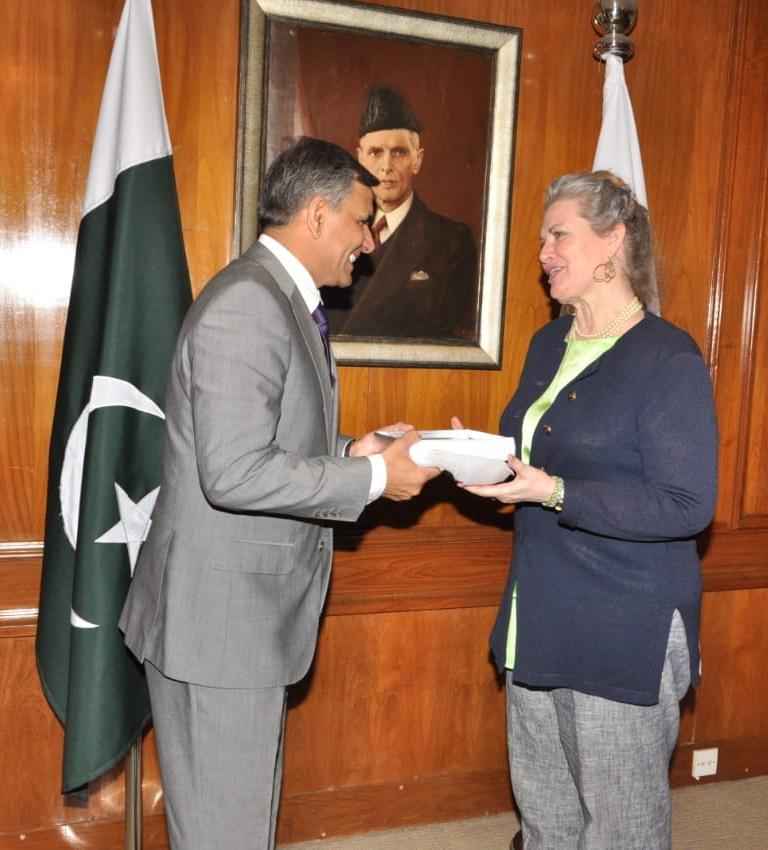 CEO PIA, Air Marshal Arshad Malik presenting a souvenir to Consulate General of United States of America Ms. JoAnne Wagner on her visit to PIA head office
Consulate General of United States of America Ms. JoAnne Wagner visited PIA head office on Wednesday. She was accompanied by senior officials of diplomatic corps of US Consulate. She held useful talks with PIA team led by CEO Air Marshal Arshad Malik.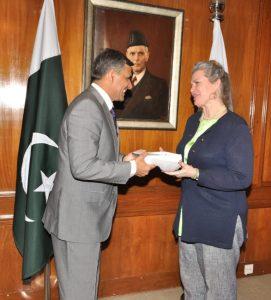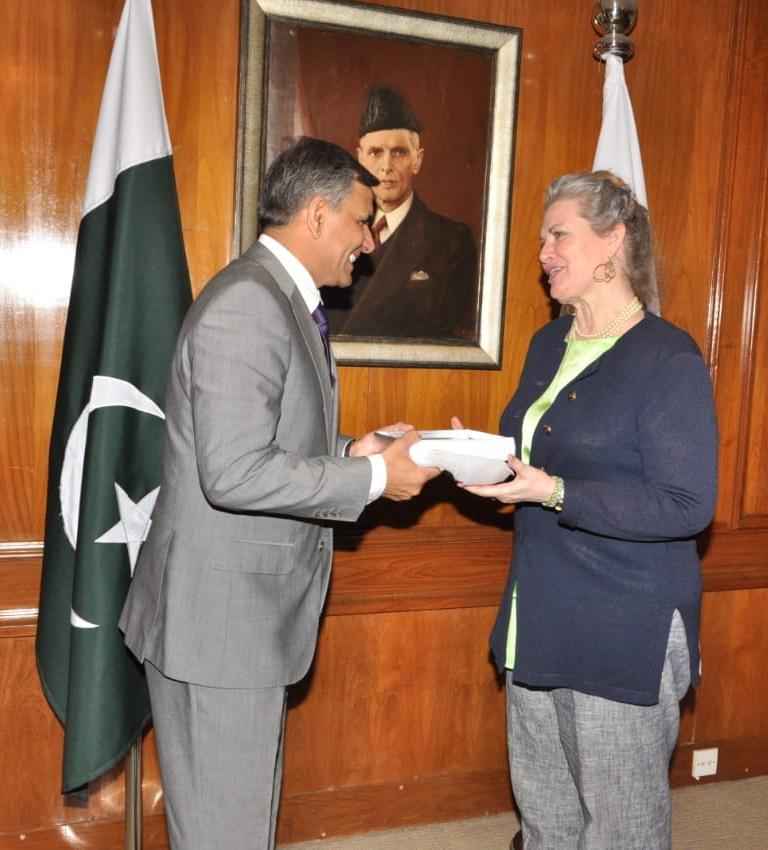 Arshad Malik requested US diplomatic team for facilitating PIA for having direct flights to US cities including New York, Chicago and Houston etc. While flying to US via any en-route transit makes the flight economics unviable, said Arshad Malik. He also briefed the delegation about PIA's plan to expand its fleet by acquisition of new aircraft. He said that presently security situation in country has improved tremendously and relevant aviation and security agencies of foreign countries of Europe and Canada have shown their confidence over the recent developments. He apprised the US delegation about getting certification and approvals from IOSA (IATA Operational Safety Audit) and other agencies. He said that with opening of New Islamabad International Airport the security concerns have been tackled at all levels. Resumption of British Airways and other western carriers is proof of it.  Responding to a question Arshad Malik said that in the forthcoming National Aviation Policy he expects level playing field for all stakeholders.
Ms. Wagnor assured PIA to help in facilitating by contacting the relevant US departments in resolving PIA issues including having direct access to US main land. We are optimistic about relations to grow in future between both countries, said US Consulate General. She said that USA is very keen to improve and strengthen the ties between both countries especially the business and trade relations. She said that significant potential exists between both countries to grow. Ms. Wagnor took deep interest in the performance of PIA and asked questions about airline's future plans. While appreciating about PIA's performance under the new management she assured of the follow up in facilitation to PIA.