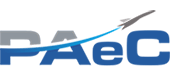 A meeting of the Pakistan Aerospace Council was held today at the Islamabad Club
Islamabad 2nd May: A meeting of the Pakistan Aerospace Council was held today at the Islamabad Club. The meeting was attended by the general body members of the Pakistan high-tech Manufacturing community engaged in exports of high valued goods to EU and US markets.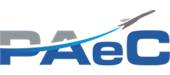 During the deliberations of the Council, it was agreed aerospace market is growing year on year and high Tech Manufacturing offers great export potential for foreign exchange earnings for Pakistan. The council unanimously stressed that the government of Pakistan must create a policy for advancement of the aerospace related product manufacturing sector of Pakistan. The meeting called upon the Board of investment, Engineering Development Board and Ministry of Commerce to Link Pakistan's high value added Engineering sector to global market through creation of hightech industry clusters, trade facilitation, taxation and levies measures.
President, Pakistan Aerospace Council, Dr. Haroon J Qureshi outlined the activities of the council during the past three years and contributions of its members for the advancement of science and technology, through collaboration with universities , national research organizations as well as manufacture of a diverse range of products for the national and global markets.
Dr. Qureshi highlighted the need for establishment of hightech manufacturing clusters in line with international trends which could then work to host global tech giants for meeting the research and development needs by utilizing Pakistani talent and youth. He brought into sharp focus the large number of technical universities in and around Islamabad and the high density of tech manpower in this valley and how this combination together with high speed, un-interrupted internet, good quality air and high class road infrastructure could transform this area into a world class technology hub.
Mr Imtiaz Rastgar
Convener
Pakistan Aerospace Council