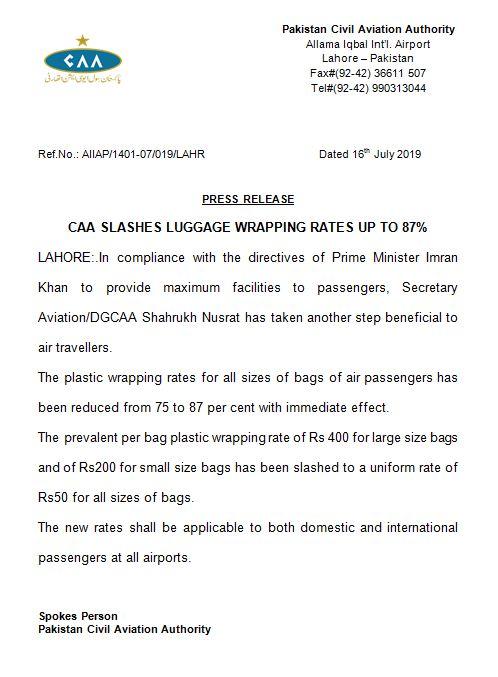 CAA SLASHES LUGGAGE WRAPPING RATES UP TO 87%
LAHORE:.In compliance with the directives of Prime Minister Imran Khan to provide maximum facilities to passengers, Secretary Aviation/DGCAA Shahrukh Nusrat has taken another step beneficial to air travellers.
The plastic wrapping rates for all sizes of bags of air passengers has been reduced from 75 to 87 per cent with immediate effect.
The prevalent per bag plastic wrapping rate of Rs 400 for large size bags and of Rs200 for small size bags has been slashed to a uniform rate of Rs50 for all sizes of bags.
The new rates shall be applicable to both domestic and international passengers at all airports.
Spokes Person
Pakistan Civil Aviation Authority