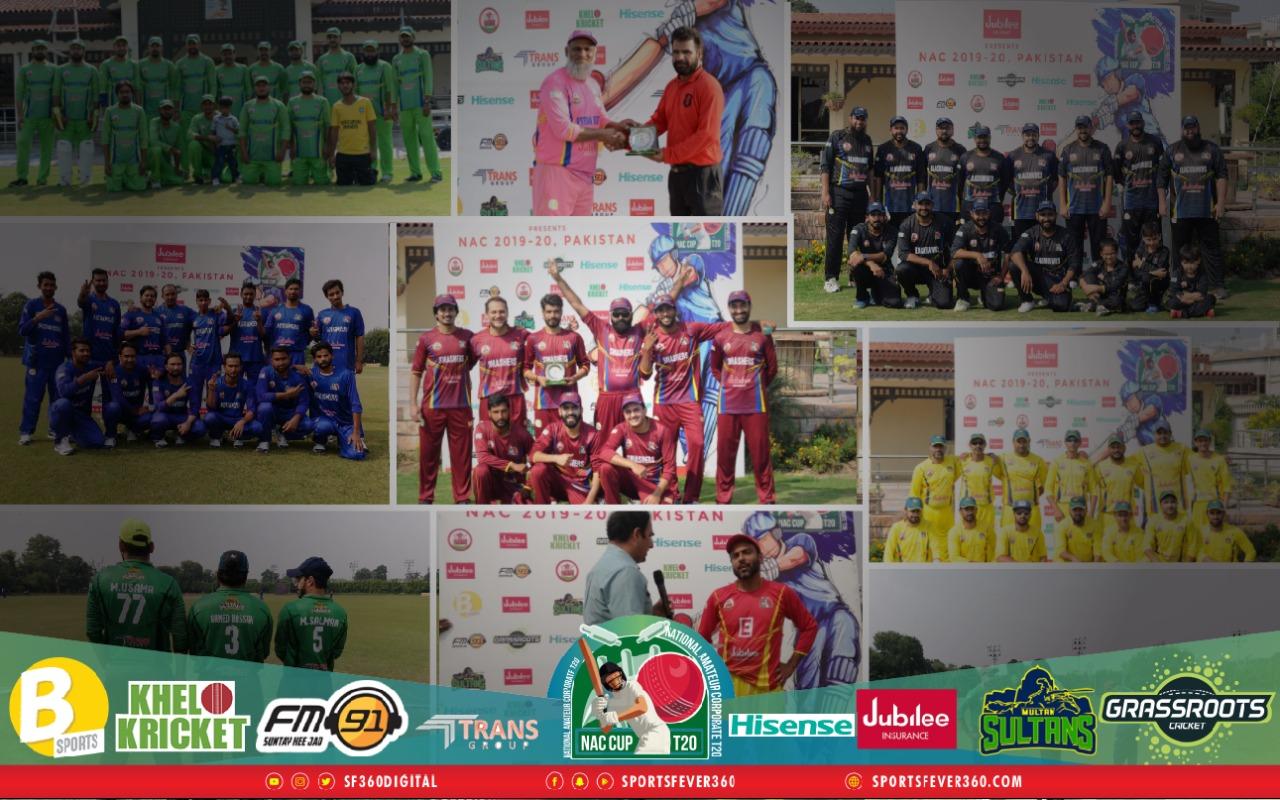 Pakistan biggest Amateur corporate T20 Cup 2019-20 started
Cricket never gets out of season. A lot of tournaments at different levels are being organized in the country throughout the year. To add some more excitement in the game of cricket, Sportsfever360 is organizing National Amateur Corporate (NAC) T20 Cup in the main cities of Pakistan. The tournament will take place in Islamabad, Lahore, Karachi and Peshawar in collaboration with one the leading cricketing platform Khelo Kricket .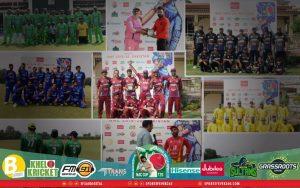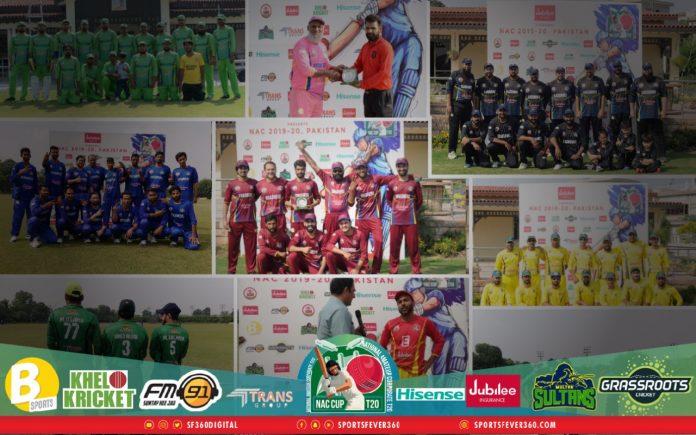 The biggest Amateur Corporate T20 Cup started today in Islamabad and Lahore. While it will kick off from 20th October in Karachi. Lahore has the biggest pool of corporate teams with 24 best corporate sides taking part in the mega tournament. Islamabad has the second large pool of teams. 20 top corporate sides will grapple for the trophy.
Karachi and Peshawar will have 8 teams each in the competition. The matches will be played on Saturday and Sunday. All the teams will be playing Amateur Championship in colored kits.
Teams are ecstatic to be playing the high profile tournament. All the players are geared up for the matches and looking forward to a healthy competition.
Players from many leading corporates are teaming up together to play this unique version of weekend cricket and are geared up to become #PakistanKaChampion .
Jazz , Uniform , Meezan Bank , Engine , Telenor , Zameen.com , Nespak , Wateen , Motorway Police , Nestle , Engine , Berger Paints , Ibex , Digital planning , PTV , Ufone , Govt sector Employee's , People working in IT Sector and other business lines are participating in this unique league where more than 1400 players will be playing together on the span of more than 15 weeks ( Weekends ) in Pakistan.
To provide cricket fans with their dose of cricket, the knockout rounds will be broadcasted live in collaboration with BSports – Streaming Media Partner from all cities in Pakistan .
Speaking on Day 1 with Sportsfever360 – CEO Sohaib irfan , We have been doing Corporate Amateur cricket in Islamabad since last 3 years , but this year we decided to make this Corporate Amateur league to other cities of Pakistan , with an idea to be in atleast 10 – 15 more smaller cities next year as well.
He further added NAC provides a wonderful opportunity to working class for taking time out of their schedules and socialize and enjoy the game . He further added same concept will be applied to other sports as well and in few weeks we will hear announcement for Football league as well.
We are thankful to our partners who helped and supported us in putting this event together .
To make this tournament big, NAC has partnered with some big names. Jubilee Insurance, the top insurance company of Pakistan is the Official Partner of the tournament. The biggest and most loved franchise of Pakistan Super League (PSL), Multan Sultan is the Cricketing Partner. TransMedia, the ruling media production house is the Marketing Partner while the leading radio channel FM91 is the Radio Partner. Grassroot Cricket who are working for the development of the game in the country is the Platform Development Partner.
Fans can enjoy all the ball by ball updates on their phones through Score360 – Digital Scoring Partner of NAC.
The first of its kind Amateur Corporate Cup is set to take the game of cricket to the next level. The response it has received so far is overwhelming.
Please download Score360 APP to follow all the updates and matches from NAC , 2019 .