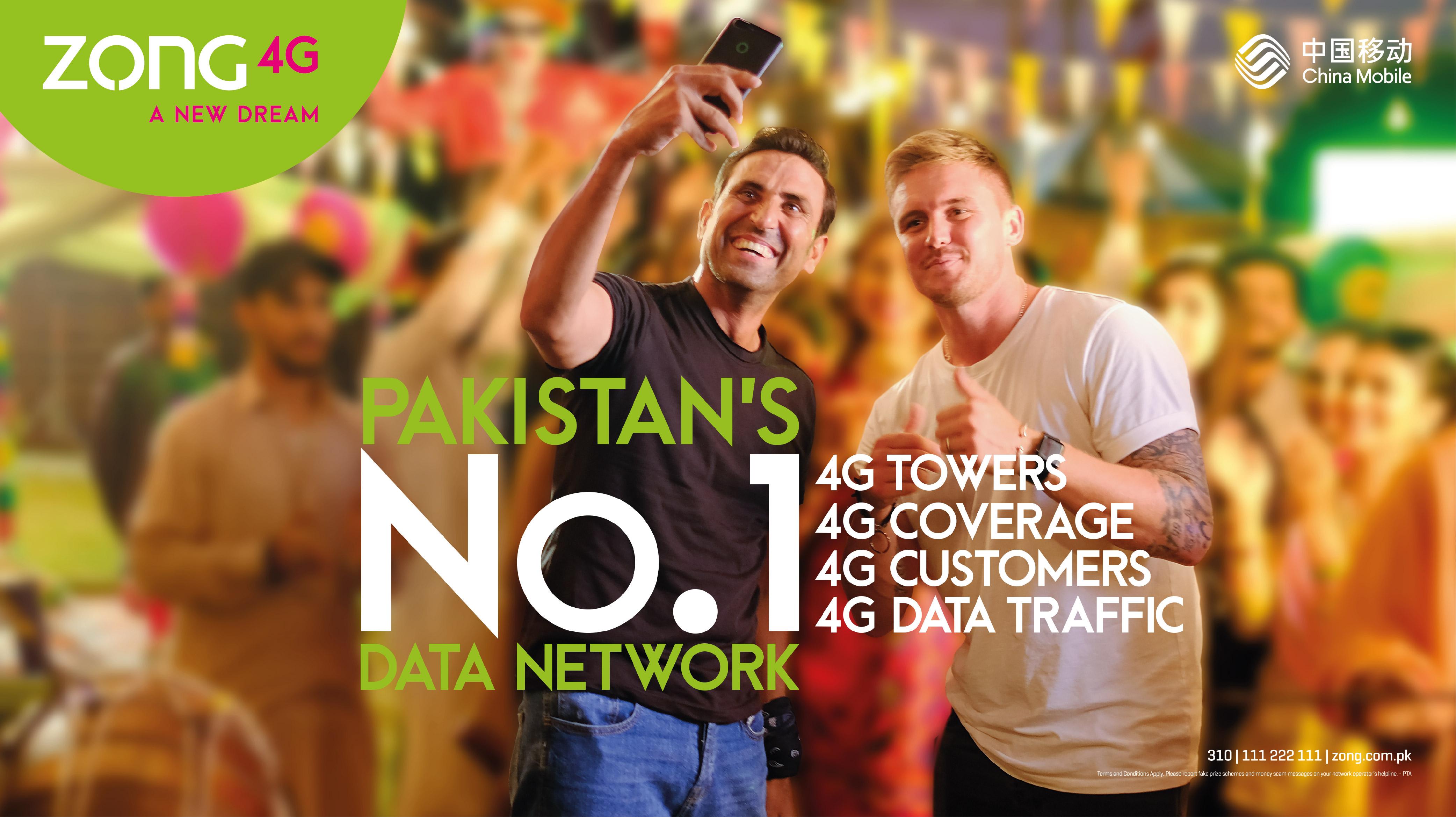 Largest 4G subscribers, Widest 4G Network, Highest 4G data Traffic and over 12000 4G towers Affirms Zong 4G as the industry Leader
Pakistan's leading telecommunication network, Zong 4G has cemented its position as an industry leader with the widest 4G coverage, largest 4G subscriber base, the highest number of 4G towers and highest ever 4G data traffic. Zong has a 4G customer base of more than 14 million which is growing exponentially every day. With more than 12,000 4G towers, Zong 4G has maintained itself at the forefront in technological advancement and in driving digital innovation in the country. Affirming its position as the voice and data leader in the market, Zong 4G's state-of-the-art services and solutions are spearheading digitalization within the country.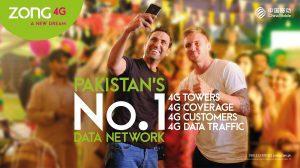 Pioneering the 4G in the country, Zong 4G continues its commitment to lead the deployment and commercial availability of mobile connectivity. With the widest 4G network and the highest number of 4G towers, Zong 4G is taking the country to the most advanced digital echelons, and reaching the most remote areas of Pakistan, to further accelerate the adaptation of the digital lifestyle through the length and breadth of the country. Furthermore, the company's array of cutting-edge corporate solutions are assisting businesses to innovate and succeed in the digital world.
By providing a unique blend of world-class services at affordable rates has made Zong 4G the prime choice for millions of Pakistanis. Introducing one of a kind international roaming bundles which have been pleasantly received by travelers and entrepreneurs alike, consisting of various affordable voice and data packages, which complement the seamless connectivity, network and voice quality services being offered. Zong 4G has been serving both local and international customers with the best rates and bundles to make the No. 1 Data Network accessible to its users for a world-class experience. More in more, the recent accolades from Consumer Association of Pakistan for 'Best 4G service award' and 'Leadership in innovation 'solidifies its position as the market leader in mobile connectivity.
"We are pioneers in adopting emerging technologies to provide a best-in-class experience to our valued customers. As a customer-focused company, we play a pivotal role in delivering ubiquitous high-quality communication, with voice and data connectivity like never before. We are committed to meeting the evolving needs of our customers while providing the most innovative services and solutions." Said, Mr. Wang Hua, Chairman and CEO, Zong 4G.
The company's pursuit of offering excellence to customers propels its' innovation and has led to the recent successful, industry-first 5G trial, Zong is a frontrunner in creating the digital ecosystem. By setting new benchmarks in the industry and continuing its investment endeavors, Zong 4G's cutting edge solutions and most advanced services, Zong 4G is approaching new heights of the best customer experience.