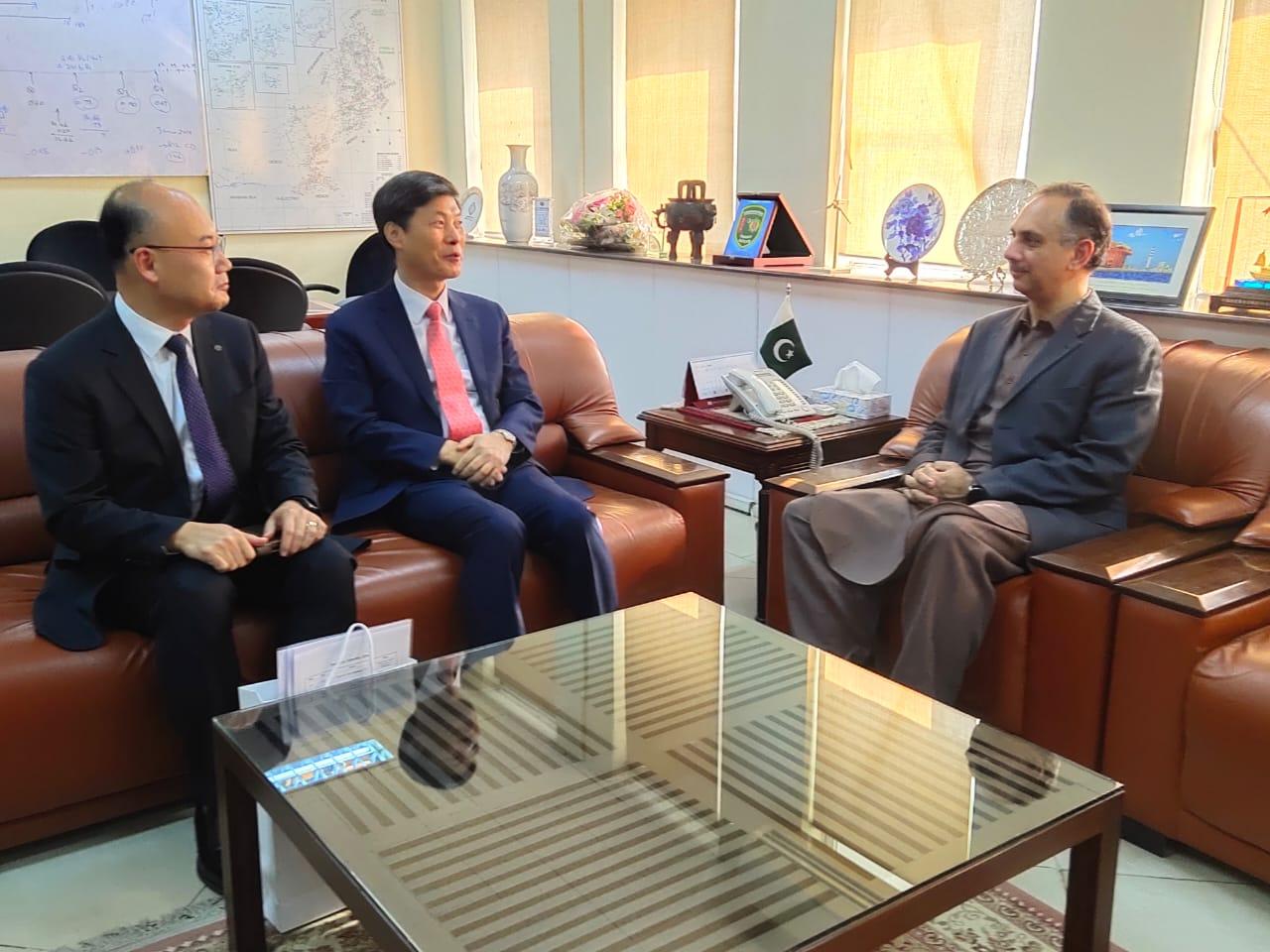 Many European and Chinese Companies keen in establishing solar panel and Wind Turbine industries in Pakistan: Omar Ayub Khan
Federal Minister for Power and Petroleum, Mr. Omar Ayub Khan has said that many European, Chinese and other companies are exploring options for establishing industries relating to Renewable Energy equipment like solar panels, wind turbines and other allied parts in Pakistan in the wake of huge investment opportunities being offered due to Government's policies and preference.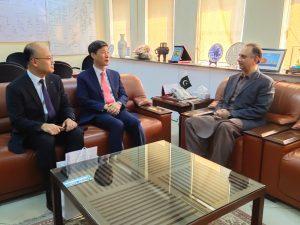 These views were expressed by the Federal Minister for Power and Petroleum in a meeting with Ambassador to South Korean to Pakistan HE. Mr. Kwak Sung-Kyu here today.
"The overall investor friendly environment and good return on investment particularly in the energy projects are also attracting the entrepreneurs towards these ventures, added the Federal Minister while explain the growth in the energy sector. He invited the Korean companies to take benefit of the opportunities. He said that these renewable energy related equipment can be further exported to Central Asian Countries in later stage.   He said that Pakistan is looking forward and has placed on track polices to convert the existing energy system on renewable sources upto 60% including the hydel resources by the year 2030.
The Federal Minister said that ensuring transparency in all transaction being the hallmark of present government has further boosted the confidence of investors. These steps have also facilitated the removal of bottlenecks in the processes for various businesses, he added. He informed that Ambassador that all the institutions under the Power and Petroleum Division have specially instructed for extending all facilitations to the investors under one roof.
The Korean Ambassador appreciated the steps taken by the Government.  He said that many Korean Companies are keen to invest in the energy sector.