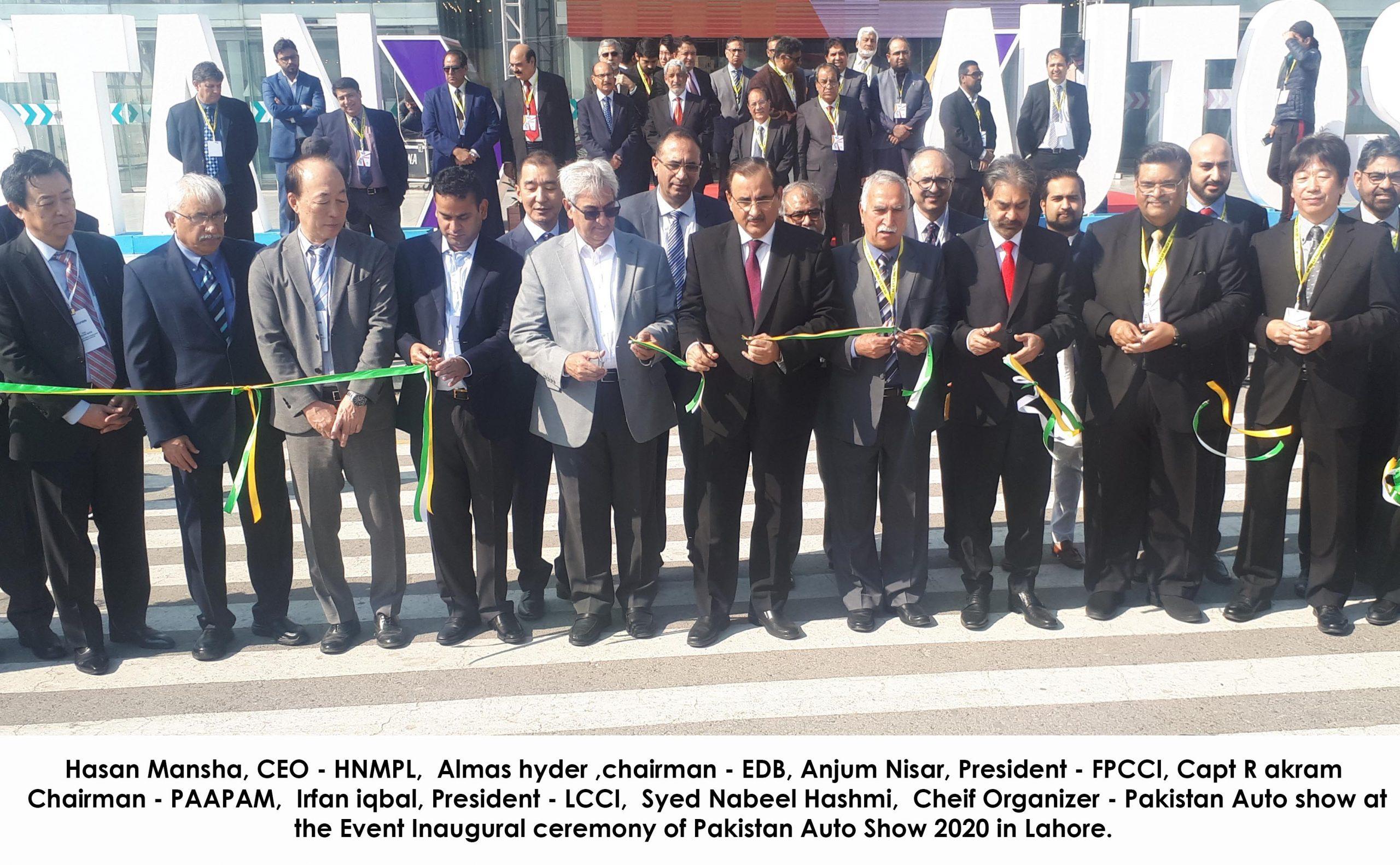 Pakistan's Largest Automobile Expo kicks off in Lahore
Almas Hyder, Chairman Engineering Development Board along with FPPCI President Anjum Nisar and Irfan Iqbal President LCCI inaugurated the Pakistan Auto Show 2020 at the Expo Centre in Lahore. The event has been organized by the Pakistan Association of Automotive Parts and Accessories Manufacturers (PAAPAM) and will run from February 21-23 2020.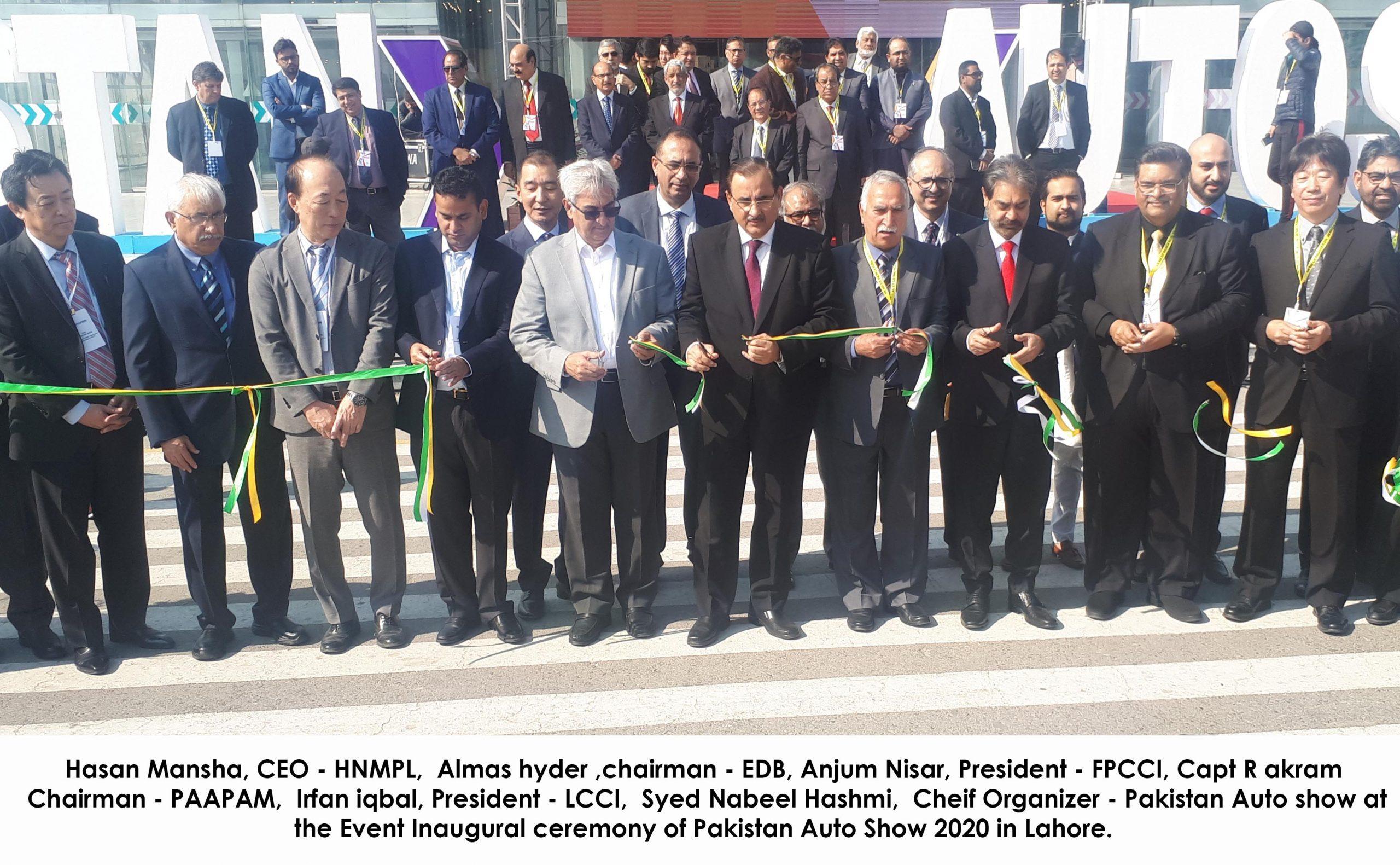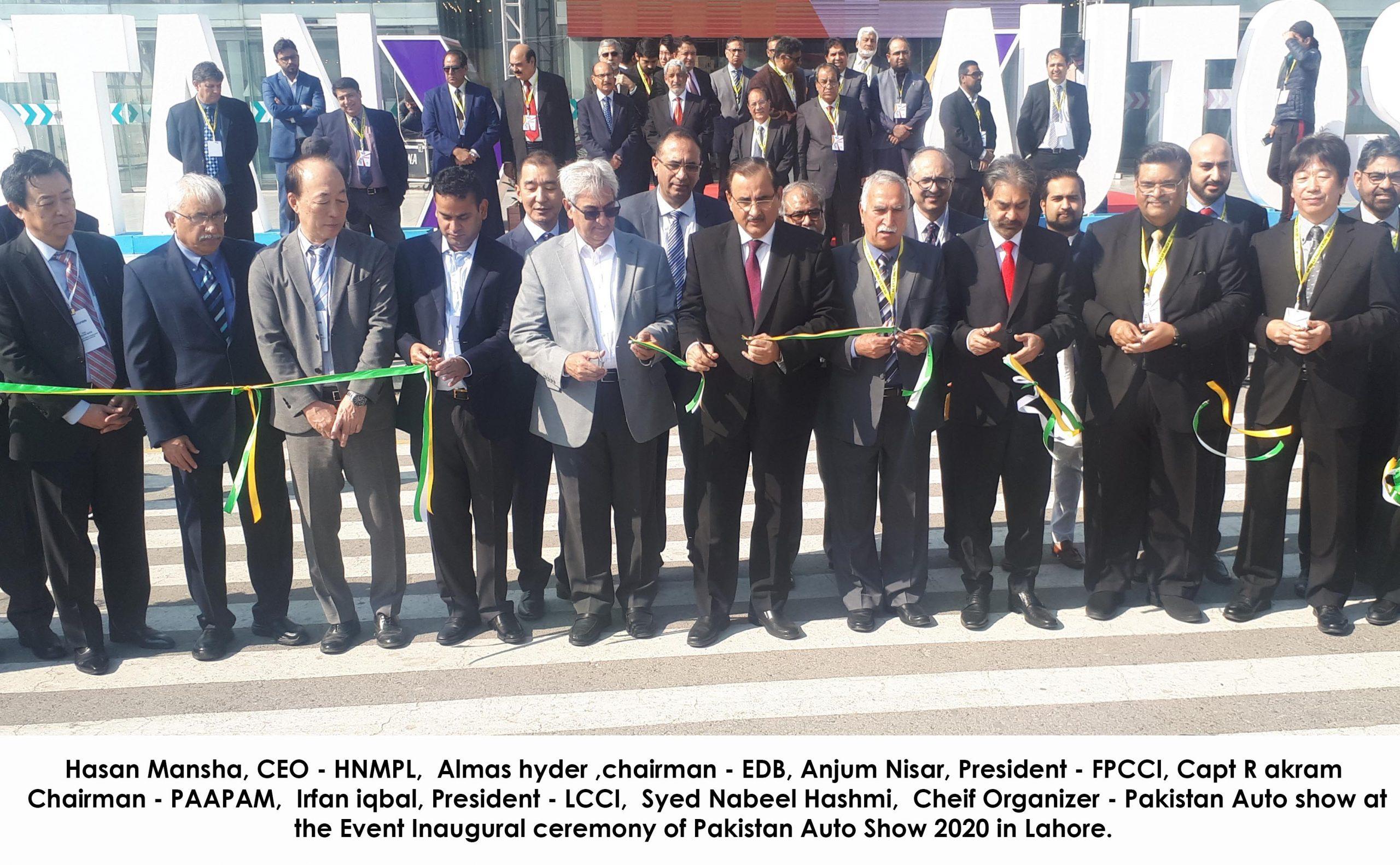 This event features more than 100 exhibitors comprising of local and international auto-manufacturers and related enterprises. PAAPAM represents over 3000 large, medium and small industries all over Pakistan. This year's show is themed "MAKE IN PAKISTAN".
This ground-breaking exhibition highlights the tremendous growth and enormous potential of Pakistan's automobile industry. Along with being the cheapest source of tractors in the world, Pakistan is on target to becoming the future hub for auto manufacturing. This grand exhibition, spread over 38,666 square feet is supported by the Engineering Development Board and PakWheels.com, while the sponsors include: Honda, Suzuki, Hyundai & Millat Tractors.
While addressing the media at the inaugural ceremony, the chief guest Mr. Almas Hyder Chairman Engineering Board and FPCCI President Mian Anjum Nisar stated "The automobile industry of Pakistan is a cornerstone of the national economy. It not only vitalizes the economy but plays an essential role in elevating Pakistan's image as a progressive country with a thriving industrial base. The government's strong commitment to this industry helps to encourage large-scale investments and creates a business-friendly environment for the automotive and engineering sectors as well. I offer my heartiest congratulations to our local industrialists and engineers who have achieved remarkable success in establishing a robust engineering sector, which is generating remarkable new opportunities for value-added exports."
Pakistan Auto Show 2020 Chief Organizer and PAAPAM former chairman Syed Nabeel Hashmi said "Pakistan Auto Show 2020 is setting new benchmarks and trends for the automotive industry. Today, this mega event attracts more than 100,000 visitors from all over Pakistan and internationally. Over 200 international buyers and well over 100 international visitors will be attending the largest auto show in Pakistan." The government needs to prepare long-term plans and support industries accordingly.
The Chairman of Pakistan Association of Automotive Parts & Accessories Manufacturers (PAAPAM) – Capt. (R) Muhammad Akram stated that: People are passionate about seeing the latest revolutionary technologies being deployed in Pakistan. Some of the participants this year include global automobile brands, along with spare-parts manufacturers, component suppliers, Original Equipment Manufacturers (OEM vendors), automobile traders, investors, buyers and enthusiasts, who want to expand their business networks and gain more information about the innovations and products in this sector."
President Lahore Chamber & Commerce Industry Irfan Iqbal said, we offer engineering, mechanical and technical training and development courses including diplomas to students. About the recent boom in the auto industry, he said "We have definitely seen a rise in the number of people interested in pursuing a career in the auto industry. In order to cater to the increased demand, we have laid out a precise plan to produce quality labor force." He added that Pakistan Auto Show is crucial for raising awareness and providing opportunities for the upcoming generation.
The inaugural day at the show, saw an overwhelming response from industry stakeholders, international large-scale buyers and diverse consumer segments, as the Pakistan Auto Show features; cars, tractors, trucks, buses, 4X4, motorcycles, three wheelers and exotic cars, while promoting a wide array of advanced technologies and solutions, including; engines, casting, forging, sheet metals, jigs and fixtures, along with electronics, car-paints, tools, tires, batteries, plastic parts, rubber parts and accessories.
Companies from around the world participated in the show including leading auto manufacturers from Japan Germany France Turkey Thailand Taiwan USA and UAE