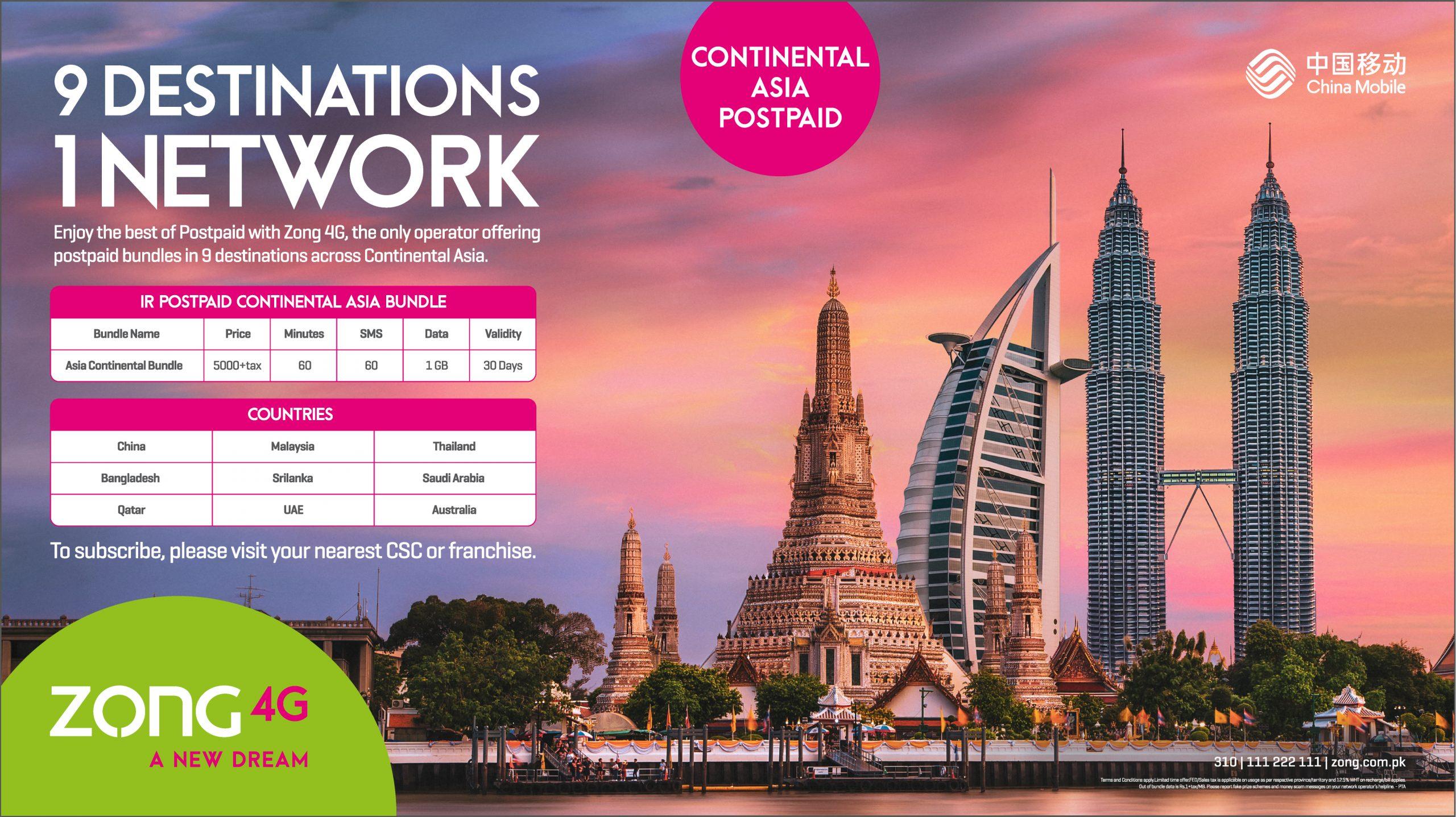 Zong 4G Introduces Asia's Largest Continental Roaming Bundle
Islamabad, March 12, 2020: Pakistan's leading telecommunication Network, Zong 4G sets a new innovative benchmark, by offering the largest roaming Continental Bundle for Asia. The unique bundle will offer unprecedented convenience and ease to Zong 4G customers traveling across 9 Asian destinations. Zong 4G is the first operator in Pakistan which is offering its 4G roaming services across 72 countries through its more than 100 partners.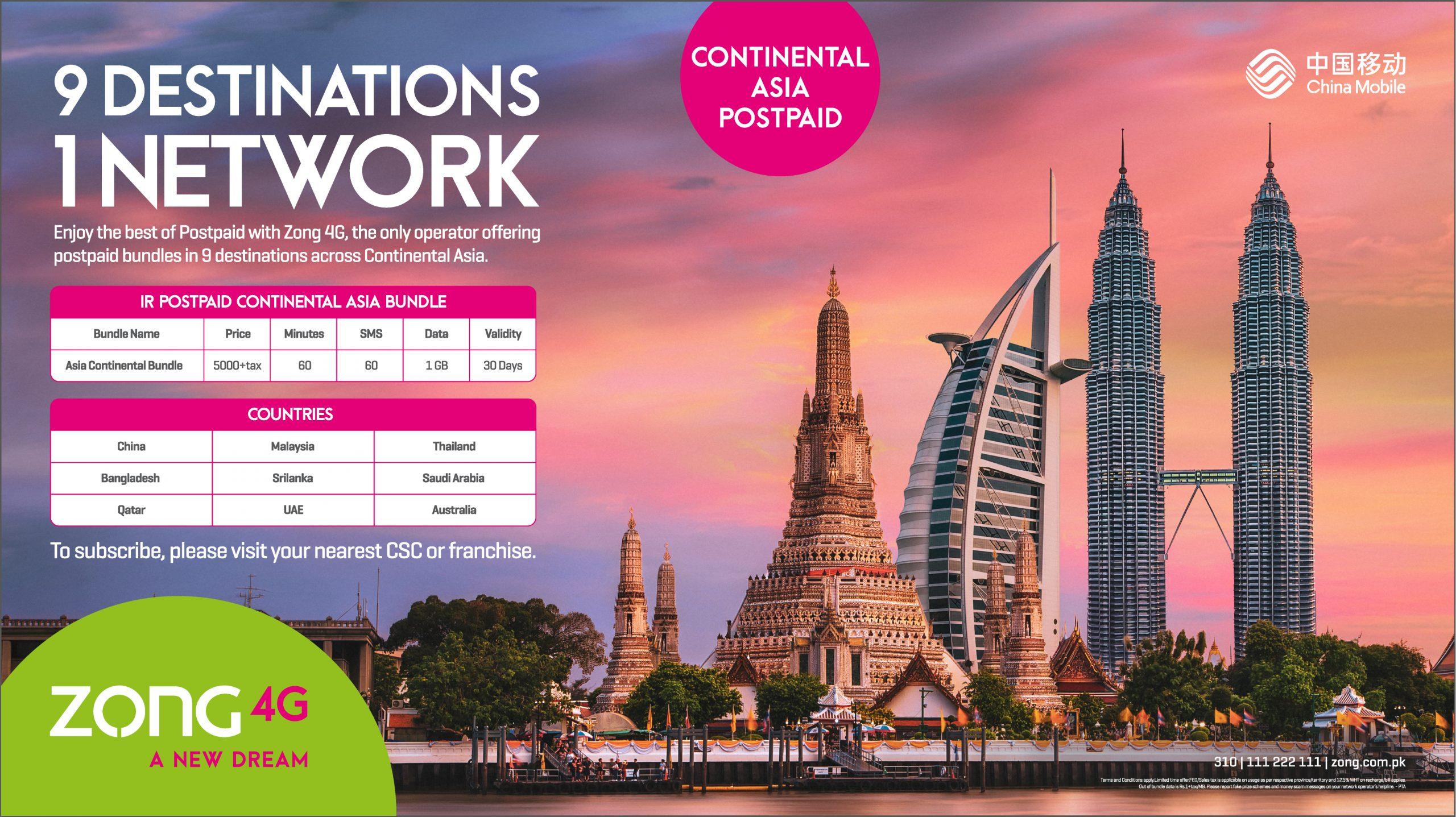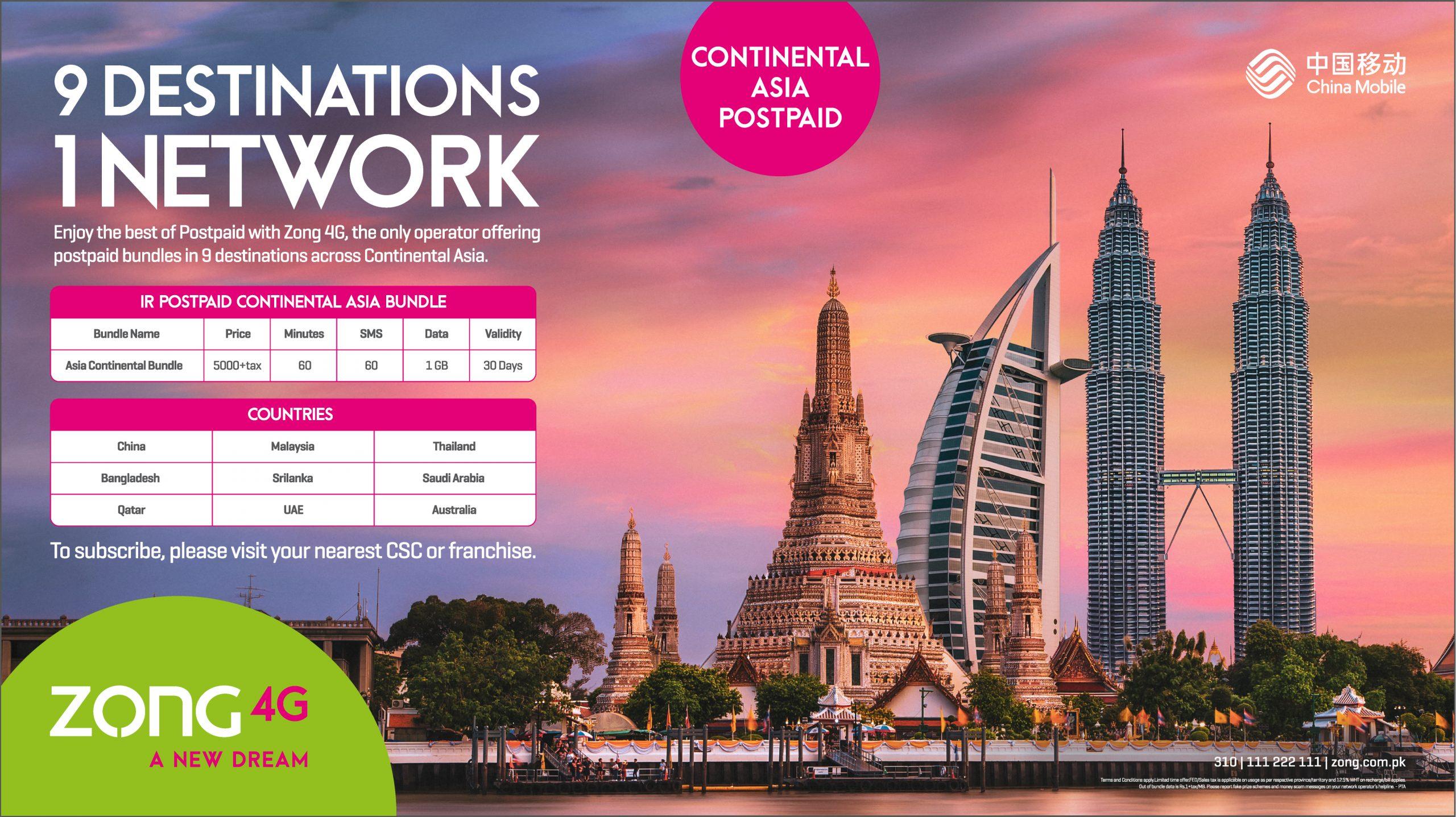 The Asia Bundle 4G offers unmatched roaming rates to Zong 4G's customers across 9 popular tourist and business destinations including Australia, Bangladesh, China, Malaysia, Qatar, and Saudi Arabia. Through interconnect technology, Zong 4G's subscribers can now roam internationally while maintaining their LTE connectivity around Asia. 
The Hybrid bundle comes with 60 Voice Mins, 60 SMS & 1 GB Data just for PKR 5000+Tax.
Zong Spokesperson said, "Zong 4G truly understands its customers and their diverse connectivity needs. The launch of the Asia roaming bundle is in-line with our strategy of providing our customers with seamless connectivity both at home and abroad. We will continue innovating and enhancing our portfolio to take connectivity to the next level"
With the widest 4G roaming services in Pakistan, Zong 4G is providing multiple bundles along with the most cost-effective rates, foreseeing its customers' need for unlimited connectivity beyond borders and providing the best industry rates to enable this uninterrupted usage. With a commitment to offering best-in-class services and solutions, Zong 4G is ensuring that customers have a home away from home, by providing these services on the go, anywhere in the world. And, there's no better way to stay connected other than with Pakistan's leading network, Zong 4G.