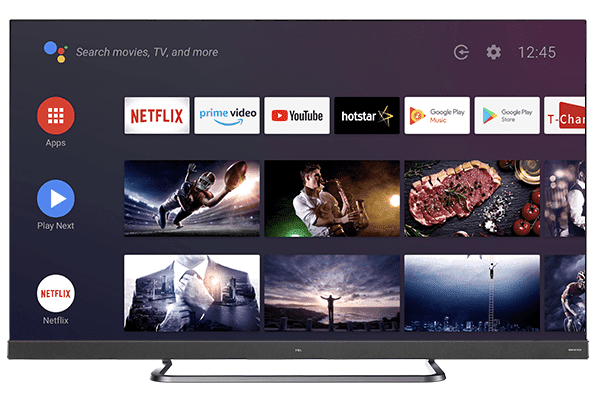 Review the C8 LED UHD 55″ Android TV
TCL launched the C8 Android TV Series which. Coming in 55" and 65" variants, the TV boasted a design, features, and performance, Complete review  of C8 LED UHD 55' is giving below.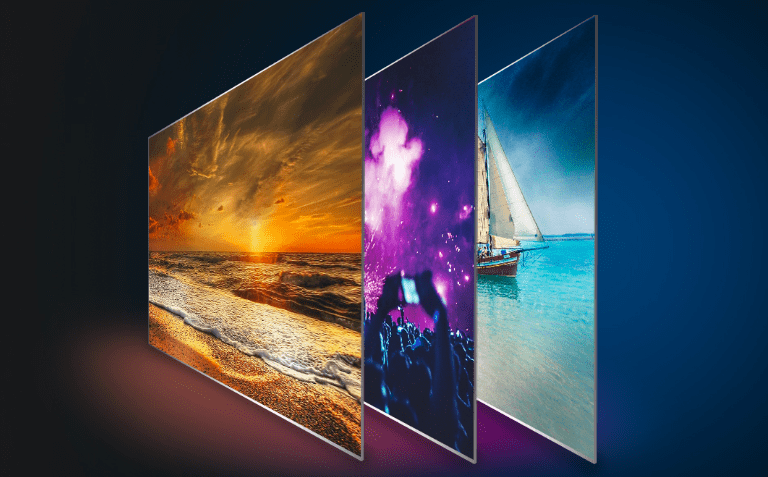 STYLE
The TV comes with a super slim, elegant design. It looks almost bezel-less on all sides, except for the bottom which houses a speaker panel. It has a solid full-metal frame construction with the ports panel at the rear being one of the few plastic exceptions.
Its sleek lines and rich design prove a 360-degree attention to detail and we found the TV looking great even when it was off.
DEMONSTRATION
The unit we reviewed had a 55" full-screen LED display panel. The TV combines Dolby Vision and HDR 10+ to deliver a powerful picture performance. It also comes with TCL's HDR Dynamic Contrast technology which means that the content color, contrast, and details are optimized for each scene.
Some other display features of TCL C8 include Wide Color Performance, MEMC (Motion Enhancement and Motion Control) and 4K Picture Resolution that collectively result in rich and real-life pictures.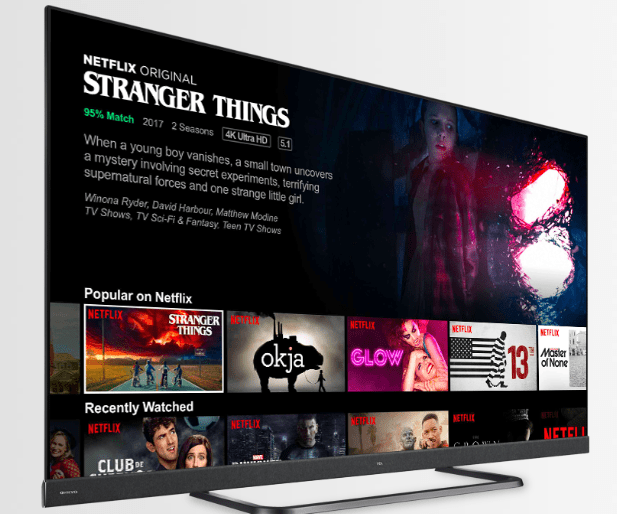 The MEMC feature, however, might look like a depth-killer for a more 'purist' viewer and we also found it something we could live without. The feature – made to smooth the images that can blur during fast-moving scenes such as in action movies or sports – could make you turn it off for more realistic images.
You can toggle between Dynamic, Standard, and Smart HDR display options from settings. But we recommend keeping it Dynamic as it automatically switches between HDR and non-HDR footages.
PERFORMANCE
C8 comes with robust internals. TCL's Roku TV OS makes navigating through all TV functions a breeze. Octa-core processor, 2 Gigabytes of DDR memory, and built-in storage/ROM of 11 GB are some highlights of what the unit packs inside its sleek body.
The TV worked seamlessly as a multimedia device. It features three HDMI ports, A/V cable outputs, and two USB ports. Regular TV functions also ran as simple and smooth as they get. Switching between apps was convenient too.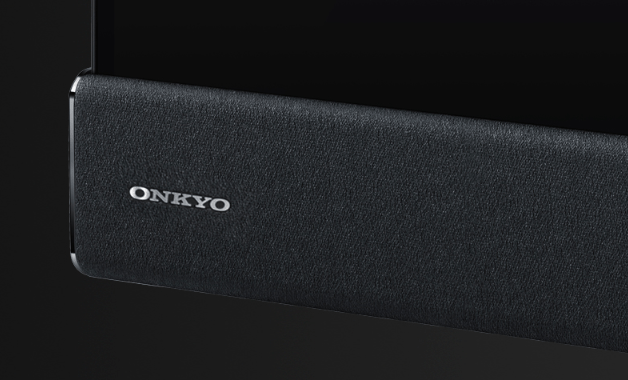 Audio Quality
C8 features an integrated Onkyo 2.2 soundbar aimed to deliver a cinematic audio experience. Left and right bass are located into the soundbar which features 2x40w capacity. Overall, we were not disappointed by the sound quality of the unit either.
THEME
The C8 gives you easy access to great content. Being an Android TV, C8 supports Play Store and you can download additional apps. Some of the built-in streaming apps include Netflix and YouTube which you can enjoy in 4K HDR. We tested both and were impressed by the results.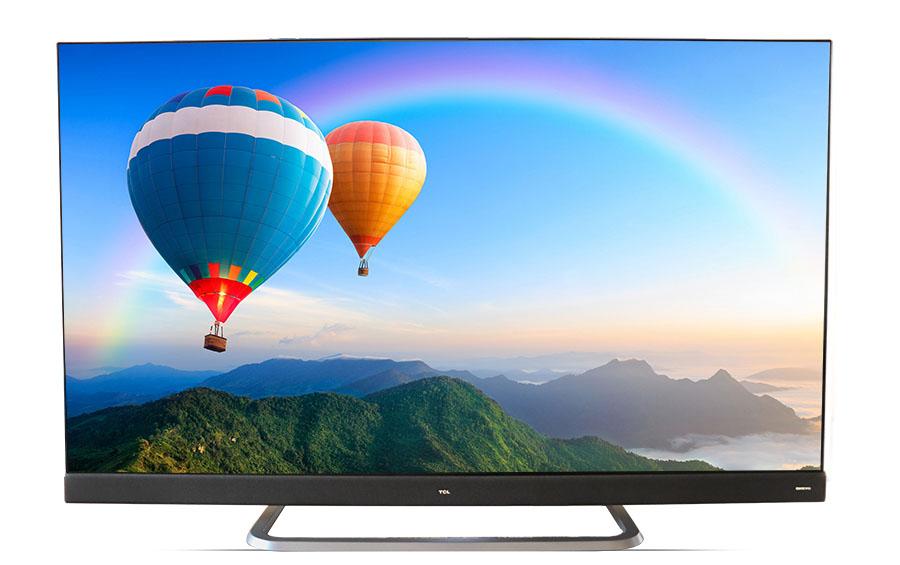 Moreover, with the powerful Roku mobile app, you can turn your smartphone or tablet into a convenient streaming companion. Screen mirroring and casting content from the phone onto the TV also were found very convenient thanks to the built-in Chromecast.
Another thing that we found really interesting was the Netflix button on the remote that gives you direct access to the streaming site. Very few TV models currently on the market offer that feature at this price point.
CONSEQUENCE
The C8 LED UHD Android 55" TV is officially priced at PKR 127,900, while its 65" variant can be purchased at PKR 185,900. At these price points, both variants look like good bargains when compared to their top competition.
We were satisfied with the picture quality in most of the content types. The sound quality was found to be impressive too. And the technologies that the TV combines did deliver a commendable overall viewing experience.