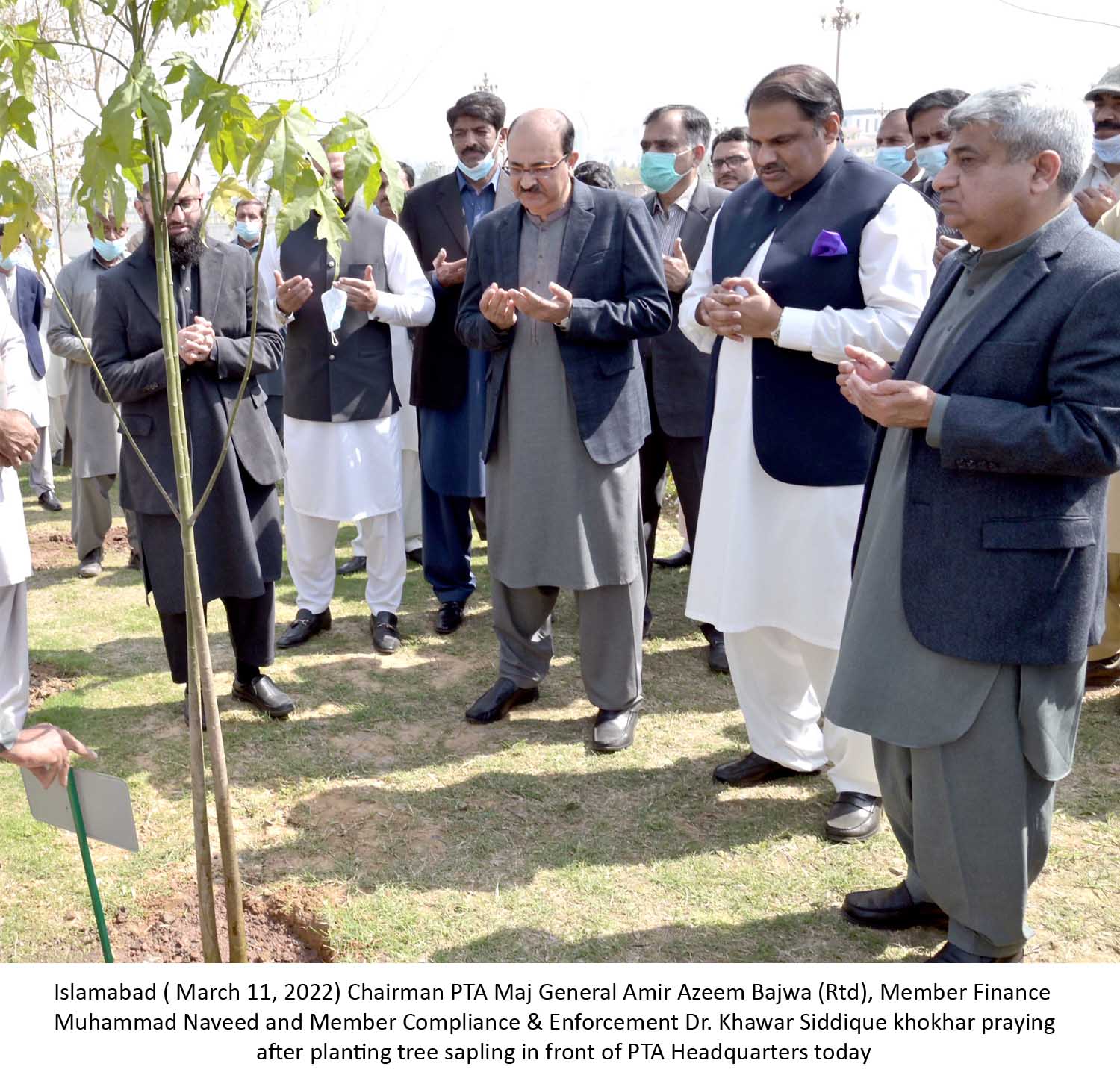 Tree Plantation Drive by PTA
In line with Prime Minister of Pakistan's vision of Clean & Green Pakistan, Pakistan Telecommunication Authority (PTA) organized a tree plantation drive in the vicinity of PTA Headquarters in Islamabad.
Chairman PTA, Major General Amir Azeem Bajwa (R) inaugurated the spring tree planting drive by planting a sapling along with Authority Members, Member Finance Mr. Muhammad Naveed and Member (Compliance & Enforcement) Dr. Khawar Siddique Khokhar. 
Speaking at the occasion, the Chairman said that tree plantation is an urgent need of the hour. He encouraged PTA officers & officials to actively take part in the tree plantation activity in their areas as it would help in reducing environmental pollution.