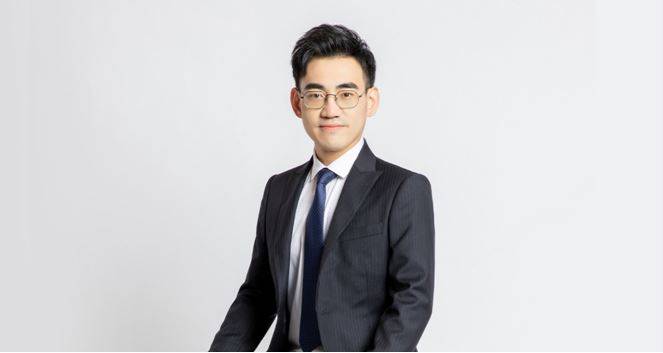 Photography, Imaging Technology & vivo — Yiran An
Photography, Imaging Technology & vivo — Yiran An, Senior Product Manager at vivo Imaging Centre Shares His Thoughts
vivo, a leading smartphone brand is widely known for its innovative technology and photographic capabilities. Whether we talk about design, performance, or photography. Vivo has left its mark through its innovative smartphones all over the industry. Focusing more on photography innovation, all leading series of vivo smartphones, the X, V and Y series have unreal imaging capabilities and outstanding camera features. Moreover, considering the launch of the recent vivo X80, it is undoubtedly a smartphone that revolutionized the photography as well as the cinematography industry.
Today, to delve deeper into vivo's premier imaging technology and express his love for photography, we would like to introduce a well-known name in the photography industry, who is also a Senior Product Manager at vivo Imaging Centre, Mr. Yiran An.
Introducing our guest, Mr. Yiran An, is a Senior Product Manager,and a huge photography enthusiast who is also a certified member of The Royal Photographic Society of Great Britain. He is also a big contributor to many well-known photography galleries and communities, and his published works have garnered huge social media attention and renown. Furthermore, Yiran received his PHD degree in Materials Science from Queen Mary University of London in 2015.Let's hear from Yiran as he discusses photography and the latest technology.
Flare – Hello Sir! It is an honour to have you here with us. We have read a lot about you. From being a travel photographer to your studies in Material Sciences, it is surreal how much you have achieved. Could you please explain your role at vivo for our understanding?
Yiran An– The pleasure is all mine! It feels wonderful to talk about Photography as it is extremely close to my heart, and my biggest passion. Talking about my role at the vivo Imaging Centre, it involves overseeing the planning and development process of the imaging products that make up our portfolio. It is our duty to ensure that every product directly improves the photography experience of our users. Continuous evolution and innovationare what we aspire for, at vivo.
Flare – That's essentially what vivo is. To evolve, innovate and improve user experience. This is very well portrayed in every bit of product that vivo launches. Looking at the recent flagship X80, it is astonishing. Moreover, when one gets to know the deep ties between ZEISS and vivo.
Yiran An– That's true! With X80, we intended to improve what we did previously with the X70 Pro. After all, there's no point in launching a product if it's not an improved and better version of its predecessors. We wanted a product that not only redefines photography, but also domesticates it. Every single person,irrespective of the demographics and his/her profession, should be able to click a gorgeous image with the least amount of skill possible. We wanted to ensure that a photograph from our device, is mostly technology and very little skill from the user. Furthermore, our long-standing partnership with ZEISS made it possible to give shape to this fabulous X Series in general. ZEISS,which has been at the top of it's professional optical expertise for years, combined with our deep-rooted research and technology, made this masterpiece possible.
Flare – As a technology and photography enthusiast myself, it is indeed a blessing to see two giants come together for this. Also, it is a great experience watching you talk so passionately about photography and how a brand uses technology to enhance that field.
Yiran An– I have been in love with photography all my life, I have travelled to 35 countries to explore this deep-rooted passion of mine. So, it is of no surprise that it makes me immensely happy to see this field become brighter and bigger with the passage of each day and age.
Flare – Definitely! It makes us all happy to see technology become of common consumption and be used in our everyday experiences. Talking more about the recent advancements, what are some of the features that you believe have really made vivo smartphones a leading brand in the smartphone photography industry?
Yiran An– I believe that every technology that we use at vivo, makes us who we are. When you look at the Gimbal System, we introduced the industry's Gimbal Camera Smartphone to provide a whole new meaning to smartphone stabilization technology. It is an innovative technology lending an anti-shaking angle and providing a clear image without any motion or jerk. But that's not all, when we even look at the imaging chip that we launched in 2021, it certainly made a huge ruckus. With its high efficiency and low power consumption, it directly provided a full visual enhancement to not just images but also display, games and other areas.
Flare – Certainly! It is indeed true that vivo has been Increasing its pace of innovation when talking about imaging hardware. But I believe vivo is equally progressive with its imaging software.
Yiran An– vivo smartphones are a combination of superior imaging hardware along with innovative imaging software. I'm sure you're aware of the Night Photography capabilities of our smartphones. It is purely possible because of our Hardware superiority combined with our innovative approach through software like AI Deglare Algorithm and RAWHDR Algorithm. It is possible to reduce stray lights and improve the clarity of images taken during night-time while also enhancing the user experience through our high-quality images. That's not all, through our OIS Optical Stabilization and EIS Software Stabilization, with the hardware stabilization of the Mirco Cloud Station, the smartphones enhance the stabilization angle, smoothness, and stability of the video to achieve a nearly perfect experience and shot.
Flare –You have made us wonder about the innovation and technology required to achieve what vivo has achieved in the industry by giving us such a great perspective on technology. It was a wonderful experience talking to you and glimpsing at the great mind required to work in this field. Thank you once again for providing us the opportunity to dive deeper into the depths of photography and technology.