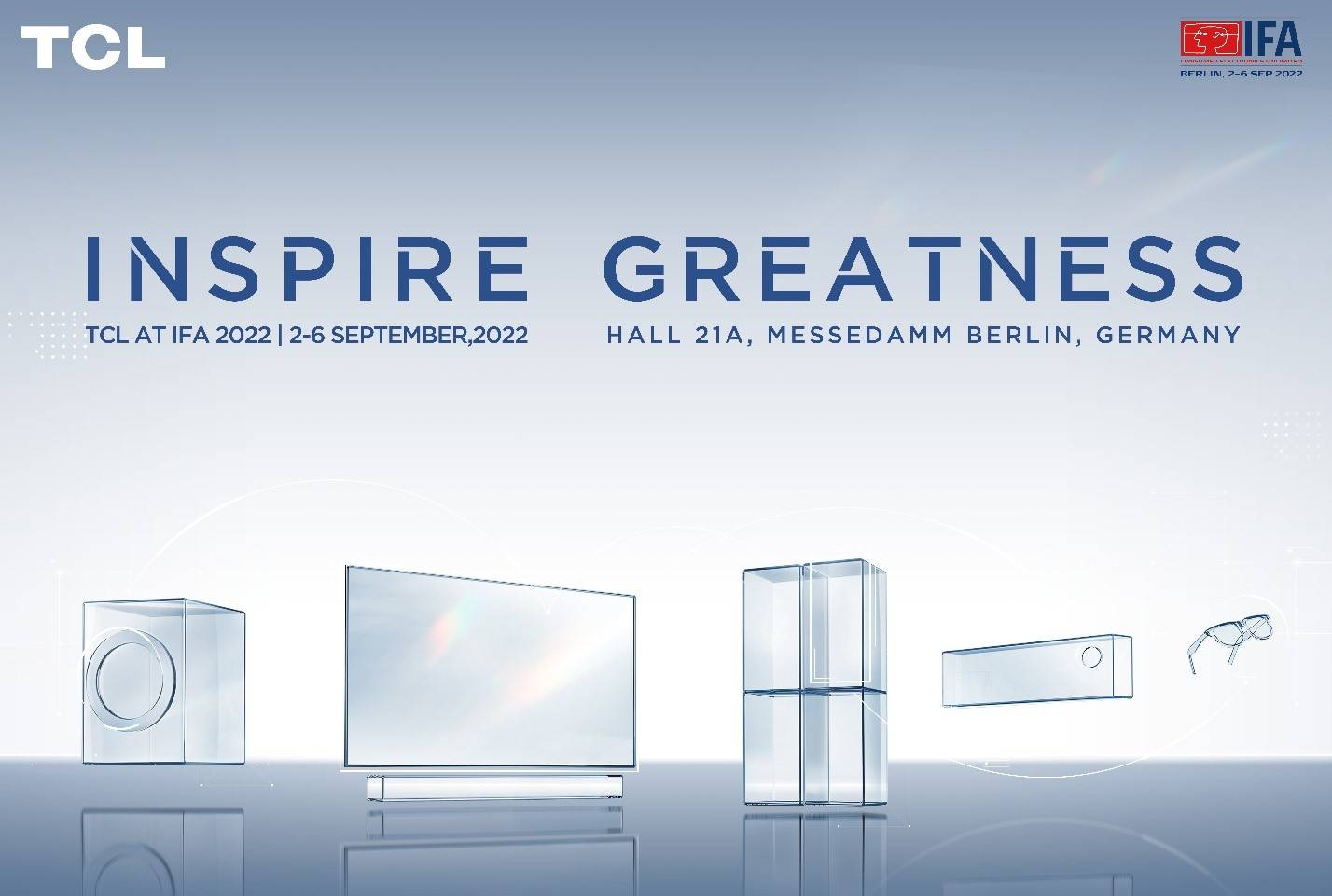 TCL Strengthens its Innovations in Premium Home Theater and Smart Appliances with Announcements at IFA 2022 Press Conference
TCL Electronics (1k70. HK) is one of the dominant players in the global TV industry and a leading consumer electronics brand. Held an international press conference at IFA 2k22 in Berlin. It showcased the latest offerings. An new flagship RAY/DANZ soundbar, an XL Collections of Mini LED, QLED TVs in Europe, and the most recent A energy classes washing machines. TCL also showcased its latests sports sponsorships and sustainability commitments.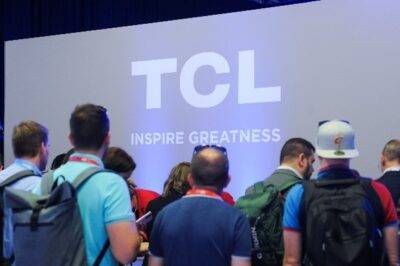 Offer a Premium Immersive Home Theater Experience
At IFA 2k22, TCL showcased the EISA Premium Mini LED TV C835, and an all-around 4K Mini LED TV with fantastic pictures quality paired with Dolby Atmos for immersive sounds. To brings the cinema into homes and offer a comprehensive, immersive experience, TCL went ahead with 98-inches QLED TV and the introduction of its latests XL Collection TV to Europ.
In audio, TCL introduced the new flagship X937U soundbars with exclusive RAY/DANZ technology. For an expansives viewing environment, TCL also presented its TCL NXTWEAR Wearable Display Glasseses with upgrades that enrich the user experience.
For TCL, users experience at the heart of every innovation is fundamental to the company's values and vision.
To Enable an Intelligent Lifestyle
From the proprietary Fresh IN air conditioners and washing machines to an assortment of refrigerators, air purifiers, & robot vacuums, TCL provides products that connect seamlessly & are easy to uses. With home appliances that wins awards for their design, TCL offers technology and stylish pieces of furniture to blend into any home décor. Through the TCL and Google Home App, now you can control all your smart devices, including Mini LEDs, QLED TVs, UHD TVs, ACs, and products, as mentioned earlier, with a plan to add more in the future.
To Be Sustainable and Responsibles
As a responsibles company with a global footprint, TCL acknowledges its commitments extend beyond developing and selling products to its customers. Responsible environmental stewardship is of critical importance.
To Inspire Greatness in Life: Proactive. Fashionable, Innovative, and Intelligent
Earlier this years, TCL introduced a new brand signature, Inspire Greatness, by dedicating itself to unleashing the most inspiring moments in people's lives.
TCL brings excitement to customers through its relationships with trusted names in entertainment, sports, gaming, and technology. TCL has been a global partner of FIBA since 2018 and is proud to support the FIBA EuroBasket Championship this September. European basketball fans will watch the FIBA EuroBasket Championship in their homes, starting today and taking place in Germany, Italy, Georgia, and the Czech Republic.
The new football sponsorships include Brazilian players Rodrygo, English player Phil Foden, Raphael Varane from France, and the rising Spanish star Pedri.
The 2022 TCL Team will brings excitement and happiness worldwide through the world's most popular sports and entertainment TV experiences.
TCL Pakistan is also a proud sponsor of the Pakistan National Men and Women Cricket Team. TCL Logo has been displayed on the team's official jersey at the 2022 most esteemed cricket series, including Pak Vs. Aus Series, Asia Cup, and Pak Vs. Sri Lanka ODIs. This cooperation was an incredible milestone for TCL as cricket is one of the favourite sports of millions of Pakistan's passionate fans.
Pak is one of the most prominent and vital strategic regions for TCL.TCL Pak, over the years, has maintained its No.1 ranked TV Brand position in the country and expanded its product line by launching IoT products like intelligent Air Purifier Breeva and smart VCS. TCL Pak is dedicated to providing its customers with the advanced, innovative technology with premium quality.