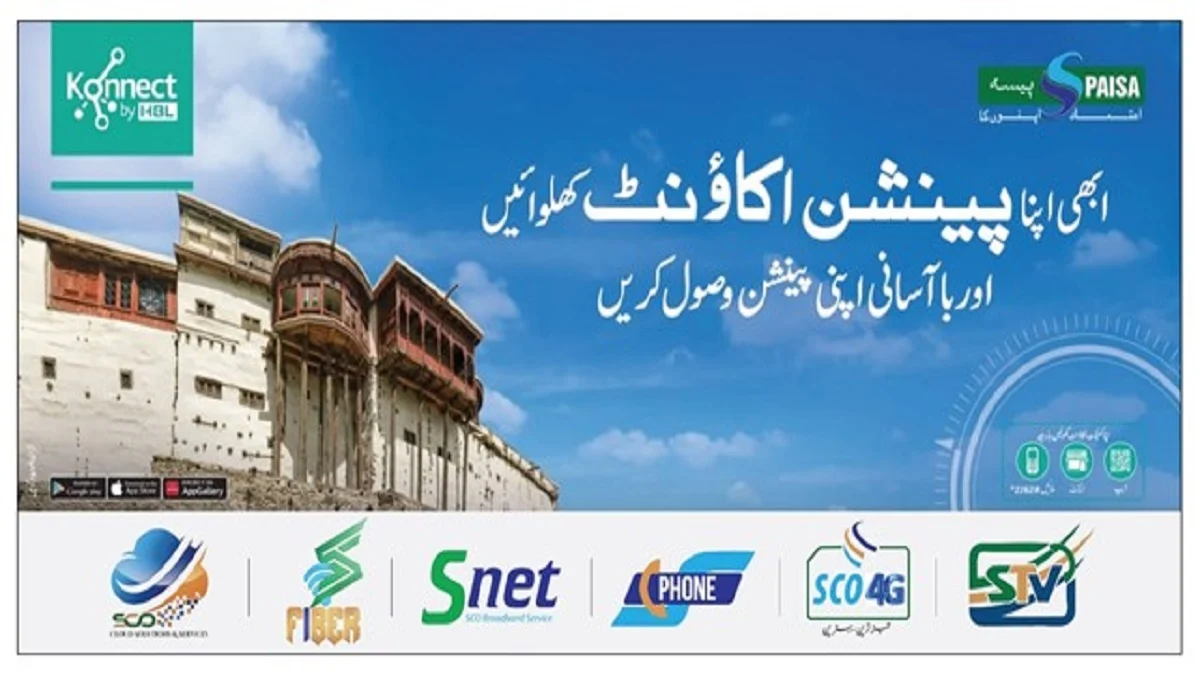 SCO CONTINUES TO SCALE UP ITS FOOTPRINT IN AJ & K AND GB WITH "S PAISA PENSION ACCOUNT"
Special Communications Organization (SCO) has launched 'S-Paisa Pension Account' facility through its Digital Financial Services "S-Paisa" under the national service initiative with the approval of State Bank of Pakistan. Now with this new service, the pensioners of Azad Jammu & Kashmir and Gilgit-Baltistan will be able to receive their pension amount at their doorstep.
SCO has always been at the forefront of providing state of the art digital solutions to its customers. Our 'S-Paisa Pension Account' is yet another step forward in this direction It should be noted that this service also includes support of HBL Connect which enabled us to provide OTC based Cash in & Cash out services, Biometric services for proof of life for pension accounts and dormant account activation, all backed up by ATMs.
S-Paisa Pension Account can be registered at any S-Paisa Shop (without any extra charge). For more information about S-Paisa Pension Account, one can contact helpline at 111-726-726. It is hoped that this new facility will make it easier for urban and rural pensioners to manage their finance without looking for bank branches.