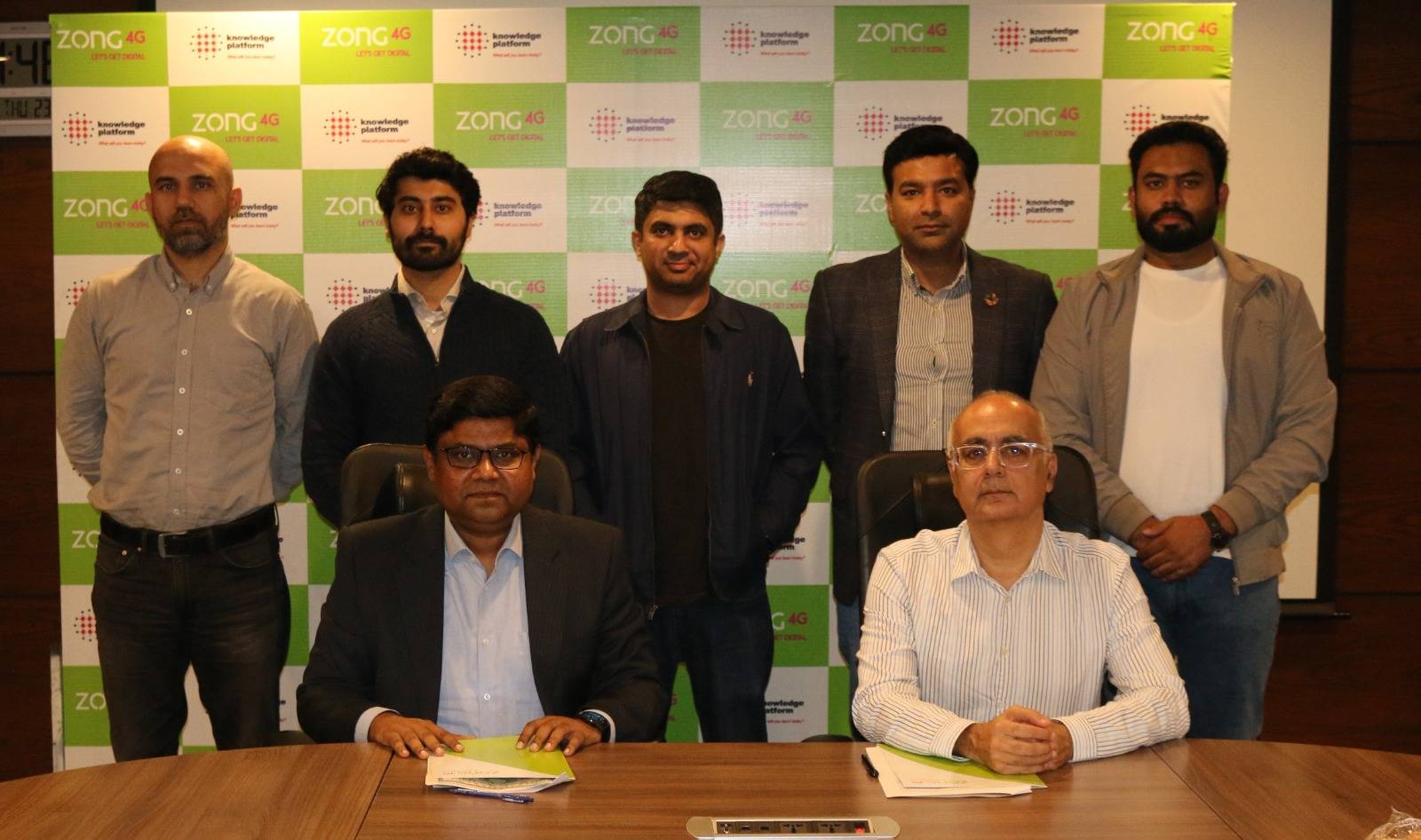 Zong 4G signs an MoU with "Knowledge Platform" for a state-of-the-art Learning Management System
In order to addressthe rising demand for organizational administration, campaign analytics, and the generation of digital content, Zong 4Ghas partnered with Knowledge Platform, a top EdTech company, to help speed up the penetration of a hi-tech Learning Management System (LMS).
One of the top providers of "next-generation" learning solutionsforthe Asia-Pacific, with headquarters in Singapore, Knowledge Platform was established in 2000.As a channel partner, Knowledge Platform will help Zong 4G develop an online learning and management solution for its corporate clients that will help them improve their business operations.
The ceremony took place in Islamabad where both Zong 4G management and representatives from Knowledge Platform were present. Representing Zong 4G were Mr. Farooq Raza (Director GCSS), Shehryar Ahmed (Senior Manager Growth Segments & Planning) and Shehryar Hassan (Assistant Manager Growth Manufacturing & Education).
Representing Knowledge Platform was their CEO, Mr. Mahboob Mahmood, along with Mr. Omer Iqbal (COO), and Mr. Umair Ali (Director Outreach and Engagement).
This partnership is another step in Zong 4G's efforts to provide businesses with effective solutions and services thathelp them digitize their operations and improve performance. The partnership is in line with Zong's focus on promoting a "Digital Pakistan."