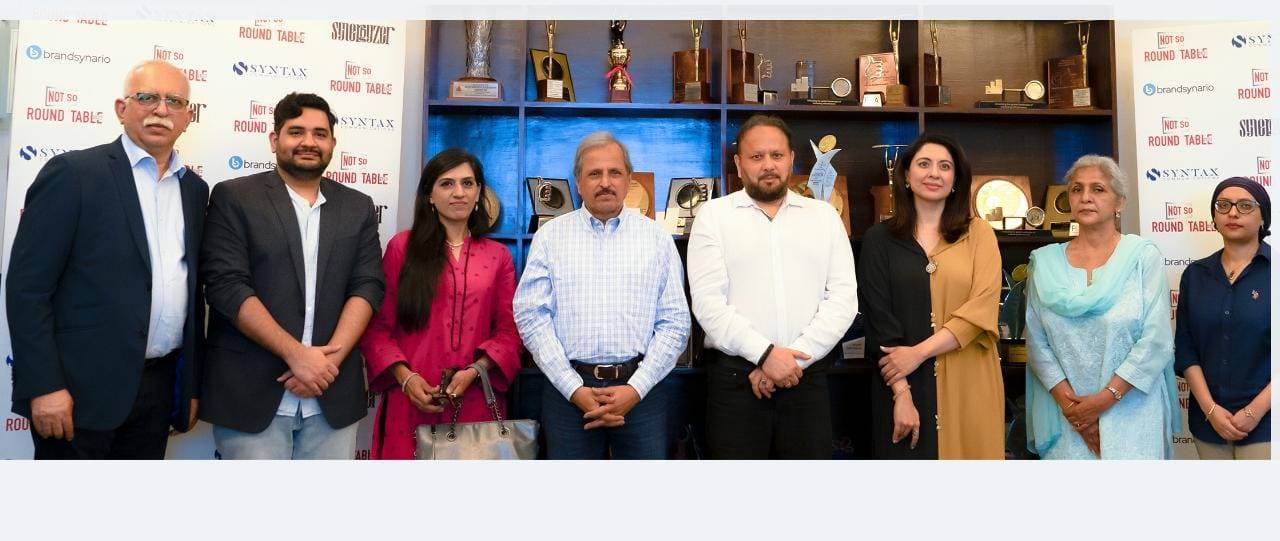 Syntax Communications recently hosted a dialogue session on political branding and narrative building in Pakistan.
In this election year, Pakistan's first discussion session on how political parties should brand and capitalize their election campaigns, build narratives for voters, and communicate with stakeholders was organized by Syntax Communications, a leading strategic communications and PR company. The event, named "Not So Round Table," is the latest forum by Syntax Communications that gathers experts and analysts from different industries and talks in-depth on specific issues.
The participants of this event included leading journalists, social media personalities, and political commentators such as Mazhar Abbas, Asfhan Subohi, Maria Memon, Nadia Naqi, Muzamil Shah, Shehzad Ghias, Sidra Iqbal, and Rehman Azhar. They discussed the evolution of political campaigns throughout the decades and their future in the digital era. Ahmed Kapadia, Chairman and CEO of Synergy Group, and Faheem Ahmed, COO of Synergy Group, also attended the event.
The initiative has taken by Syntax Communications to bring a new perspective to the political debate. Globally, election campaigns and narrative building are complete subjects, and campaigns massively depend on technology, data mining, social media, and online polls. Pakistan is moving in that direction, but the central leadership, narrative, and party line are still more critical than any local or on-ground factor when it comes to campaigning.
Ahmed Kapadia, Chairman and CEO of Synergy Group, who attended the event, said, "It is indeed an industry first from a PR & Communications industry's perspective in Pakistan, whereby we managed to get a diversified outlook on political branding in one room and have a political debate with a marketing perspective." He added that this is the first of many events, and they aim to host more informative sessions of similar nature at regular intervals throughout the year.