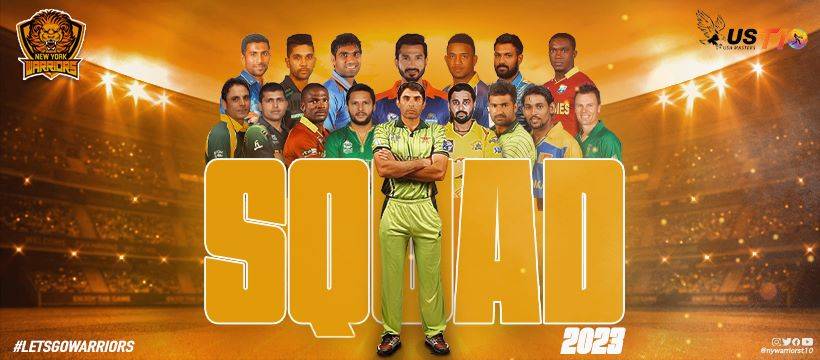 Cricket's Newest Format, T10, Makes Its Grand American Debut
New York Warriors: The Pakistani Powerhouse in the US Masters T10 League
Cricket, a sport that has captured the hearts of millions worldwide, has seen various formats evolve over the years. Among them, the T10 format stands out for its fast-paced, thrilling matches. The Masters T10, an international cricket league, champions this format, bringing electrifying games to fans across the globe.
From the sandy deserts of the UAE to the lush landscapes of Sri Lanka, the Masters T10 has made its mark. With tournaments held in Zimbabwe, UAE, Bangladesh, and Sri Lanka, it's clear that this format has a universal appeal.
And now, the cricket fever is set to hit the shores of the United States! From August 18 to August 27, the Fort Lauderdale County Cricket Stadium in Florida will witness the first-ever US Masters T10 League. Six formidable teams will battle it out: New York Warriors, Atlanta Fire, California Knights, Texas Chargers, NJ Legends, and Morrisville Unity. But who's leading these teams, you ask?
Enter Kamran Awan, a successful Pakistani entrepreneur who's been residing in the US for over two decades. Hailing from Chakwal, Kamran's passion for cricket led him to become the proud owner of the New York Warriors, making him the first Pakistani to own a team in the UST10 League. Not one to rest on his laurels, Kamran is also setting his sights on the upcoming Pakistani T10 League, showcasing his dedication and love for the sport.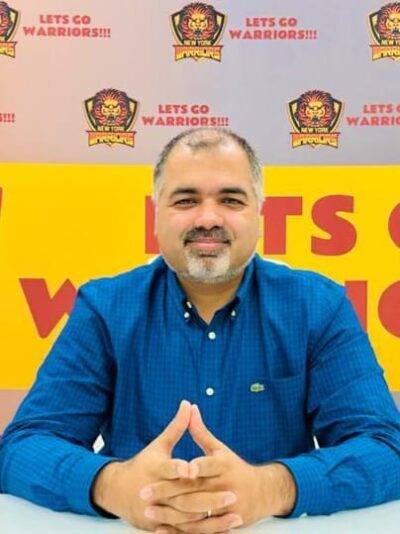 The New York Warriors aren't just about ownership; they boast a lineup that can send shivers down any opponent's spine. With the legendary Misbah Ul Haq leading as Captain and stars like Shahid Afridi, Kamran Akmal, Muhammad Razzaque, and Sohail Khan, they're a force to be reckoned with.
But the excitement doesn't stop there! A slew of Pakistani celebrities from various fields are jetting off to the US to rally behind the New York Warriors. Names like Nauman Ijaz, Fakhar-e-Alam, Aijaz Aslam, and many more will grace the stands. And guess what? Nargis Fakhri will also be flying in from India to cheer for the Warriors. Not to forget, the iconic Chacha Cricket and the charismatic Momin Saqib will be there to amp up the crowd's energy.
The US Masters T10 League promises to be more than just a cricket tournament. It's a celebration of the sport, bringing together diverse talents and fans. With such a stellar lineup and massive support, the league is set to ignite cricket passion in the US like never before