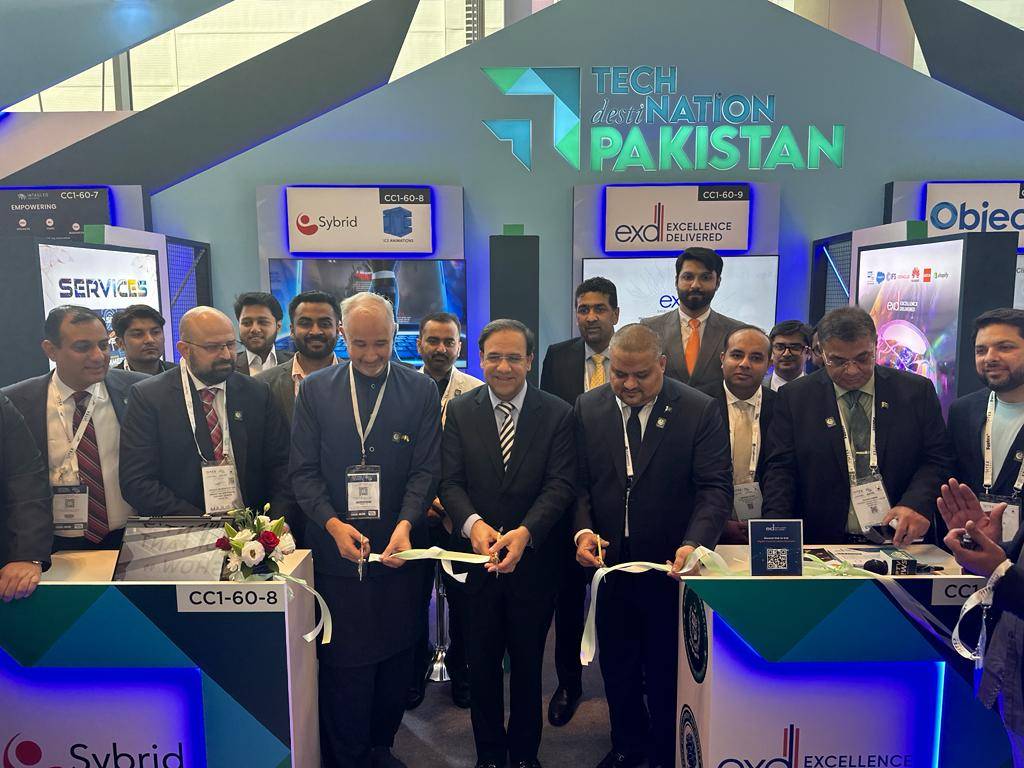 Airlink Communication CEO and Pakistani Minister of IT Join Forces at GITEX Global
In a significant moment for the Pakistani mobile phone manufacturing industry, Mr. Muzzaffar Hayat Piracha, the CEO of Airlink Communication, and Mr. Umer Saif, the Minister of IT, stood together in Dubai at the prestigious GITEX Global event. During this notable occasion, Mr. Umer Saif expressed his deep appreciation for the substantial contributions made by the mobile phone manufacturing sector in Pakistan. He voiced a strong commitment to supporting and facilitating this industry, acknowledging its vast potential for global exports.
Promoting Pakistani Innovation at GITEX Global
Amidst the vibrant atmosphere of GITEX Global, Mr. Umer Saif, accompanied by Mr. Muzzaffar Hayat Piracha and other esteemed dignitaries, inaugurated the Pakistan pavilion. This pavilion serves as a platform where the country's leading companies actively participate and showcase their innovations. Among these pioneering companies, Airlink Communication stood out prominently.
During his visit to the Airlink Communication booth, Mr. Umer Saif took the opportunity to explore the diverse range of products and services offered by the company. His admiration for the high-quality offerings was evident as he engaged in conversations with the representatives of Airlink Communication.
Airlink Communication's Role in Global Promotion
At the heart of this pivotal moment was Mr. Muzzaffar Hayat Piracha, representing Airlink Communication. His proactive and prominent role in promoting mobile phones manufactured in Pakistan on the international stage is a testament to the company's commitment to innovation, quality, and excellence.
As Airlink Communication's continues to make strides in the global market, the collaboration between the CEO and the Minister of IT signals a promising future for the Pakistani mobile phone industry. With leaders like Mr. Muzzaffar Hayat Piracha steering the way, Pakistan's mobile phone manufacturing sector is poised for remarkable growth and international recognition. Stay tuned as this industry unfolds new horizons, supported by visionary leaders and innovative companies like Airlink Communication.