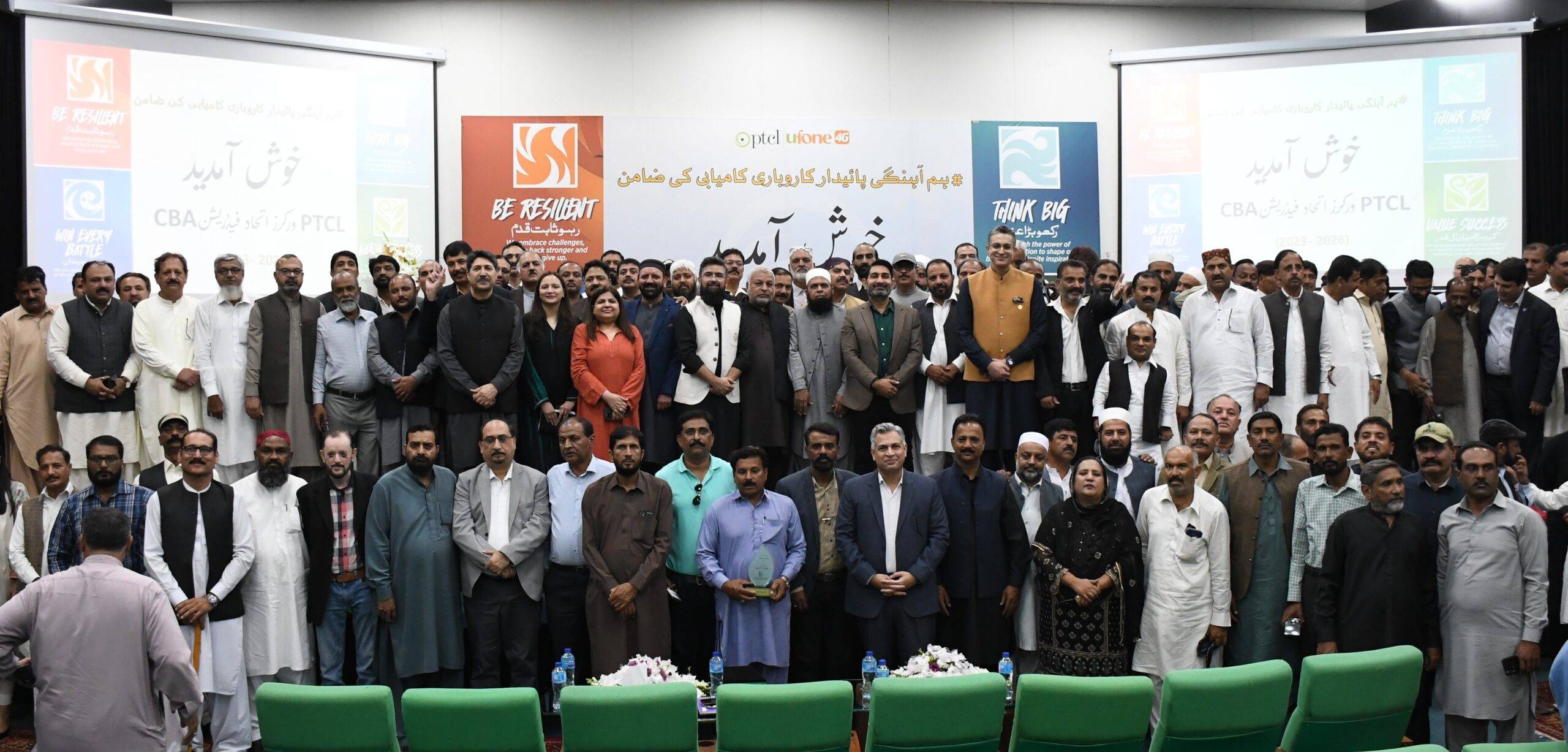 PTCL accords grand reception to newly elected office bearers of CBA
 Pakistan's largest telecommunications and ICT services provider, PTCL held a grand reception in honor of the office bearers of PTCL Workers Ittehad Federation, the Collective Bargaining Agent (CBA), who recently won it through a nationwide referendum. The ceremony was graced by the presence of the guest of honor, Syed Sagheer Bukhari, Senior Programme Officer at the International Labour Organization (ILO), Country Office Pakistan, along with senior PTCL officials and newly elected office bearers and labor leaders from across the country.
The recent referendum is a continuation of PTCL's democratic tradition of protecting employee rights, and integrating their voices in crucial policy-making to ensure their well-being. At the ceremony, PTCL management warmly welcomed the newly elected CBA, who expressed their happiness and hoped for the continuation of cooperation between the union and PTCL for their shared growth and prosperity.
Senior Programme Officer, International Labour Organization (ILO), Country Office Pakistan, Syed Sagheer Bukhari cited ILO conventions on workers' rights and quoted examples of how unions and administrations worldwide ensure mutual growth and prosperity through effective cooperation. He lauded PTCL's management for setting the right precedent of giving the union an excellent reception.
Group Chief People Officer, PTCL & Ufone 4G, Shoaib Baig congratulated PTCL Workers Ittehad Federation for winning the CBA referendum and praised the ER team for its exemplary role in the process. He assured full cooperation of the management in resolving the problems faced by employees and reiterated that the management is firmly committed to the principles of fairness, transparency, and equality. He urged the employees to adhere to the corporate values of PTCL at all times to make PTCL the #1 company in the telecom industry. Ends
Earlier, Advisor Employee Relations, PTCL, Jamil Afzal Bajwa welcomed the newly elected CBA and emphasized the importance of the union and employees in PTCL's growth, saying that effective cooperation and harmony can guarantee sustainable business development. General Secretary of the newly elected CBA, Hafiz Lutfullah thanked PTCL for the remarkable reception and assured full cooperation of employees in PTCL's journey for growth and expansion.