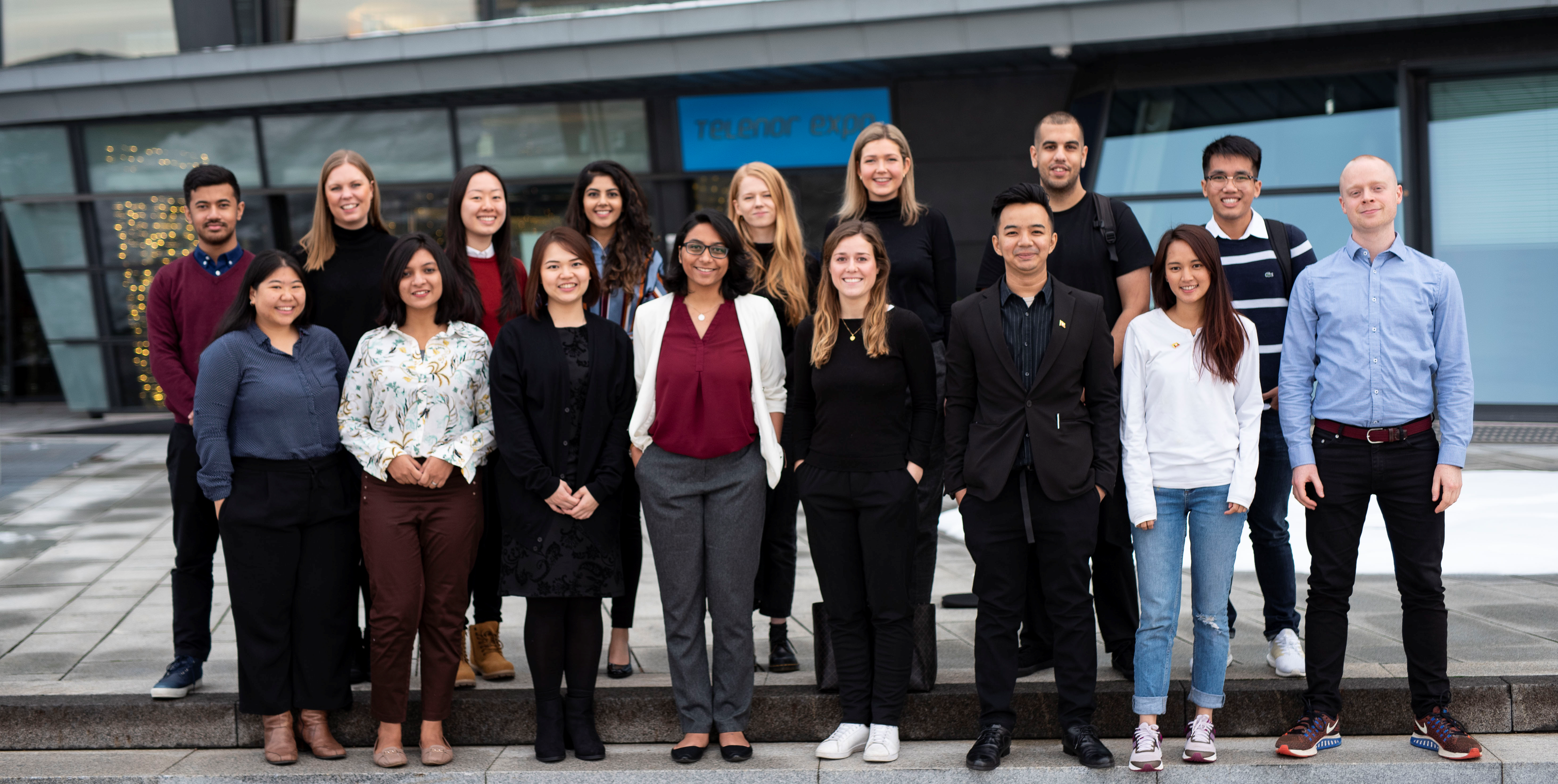 At Telenor Youth Forum, sixteen youth propose four digital solutions to health's biggest challenges
Telenor Youth Forum holds its Oslo finale today, showcasing four new ideas that leverage mobile and digital technology to benefit human health.
Sixteen Telenor Youth Forum delegates (for the 2018-2019 programme)have worked over the last four days in Oslo to develop solutions aimed to reduce inequalities within global health. These health-related challenges are to optimise agriculture, ensure clean water, reduce the rise of non-communicable diseases and support a growing elderly population. Today four teams of delegates pitched their proposals to a jury, which included UNICEF's Director for Corporate Partnerships & Innovation Amer Farid, SHE CEO Susanne Kaluza, Telenor Group EVP &Head of People, CecilieHeuch, and Telenor Health Chief Growth Officer Matthew Guilford.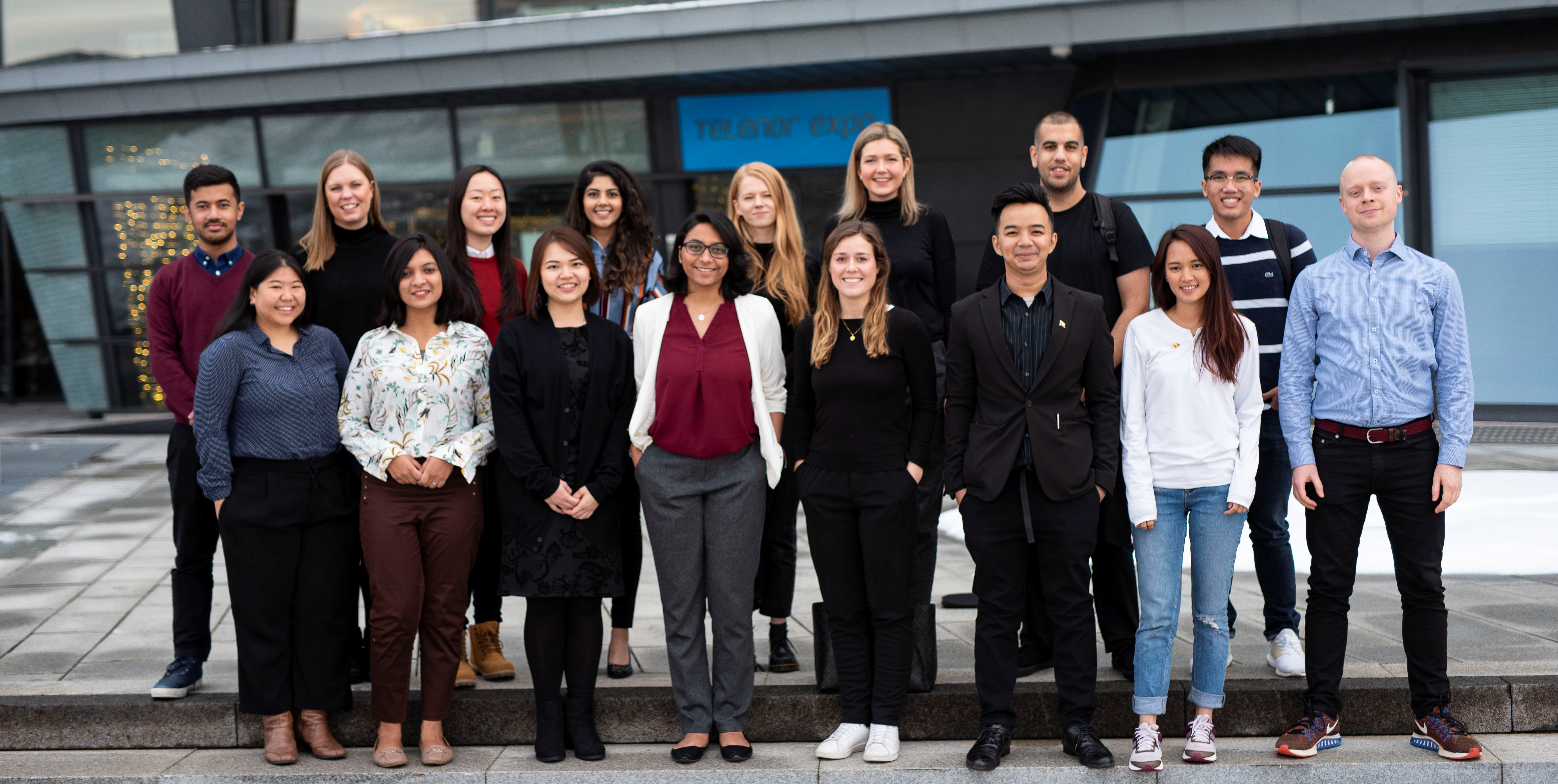 "Every year, we run the Telenor Youth Forum to give a global platform to passionate youth who want to start change in the world. We run this programme in collaboration with the Nobel Peace Center, during the time of the Nobel Peace Prize. Our goal is to connect these young leaders with the resources and expertise needed to develop sustainable, digital solutions to urgent social challenges, and we are excited about their proposals," said SigveBrekke, Telenor Group President and CEO.
"We wish this year's Telenor Youth Forum delegates the best of luck and hope that their innovative digital solutions will contribute considerably to reducing inequalities within global health. We're especially excited to see the Pakistani delegates working on clean water for all and non-communicable disease risk mitigation projects and hope that their solutions will help those who need it the most. We are confident that through Telenor Youth Forum, we will be able to shape a better future that holds more opportunities and less challenges for our generations to come," said Irfan Wahab Khan, CEO, Telenor Pakistan.
Health's omnipresence as a topic and its direct relationship with development, societal empowerment and human equality is why the Telenor Youth Forum has selected it as this year's theme and focus.
The TYF 2018-2019 delegates propose…
Addressing the agricultural challenge, TYF delegates, Sameen Alam (Bangladesh), Rachel Loh (Malaysia), Ingrid Rasmussen (Denmark) and Emilie Udnæs (Norway), propose a digital collaboration platform which enables small-scale farmers to team up to rate and sell their crops to middlemen, magnify their bargaining power and share transport costs. It also reduces biases against women farmers by withholding information about the gender of the farmer, focusing only on the quality of the crops, prices and transport.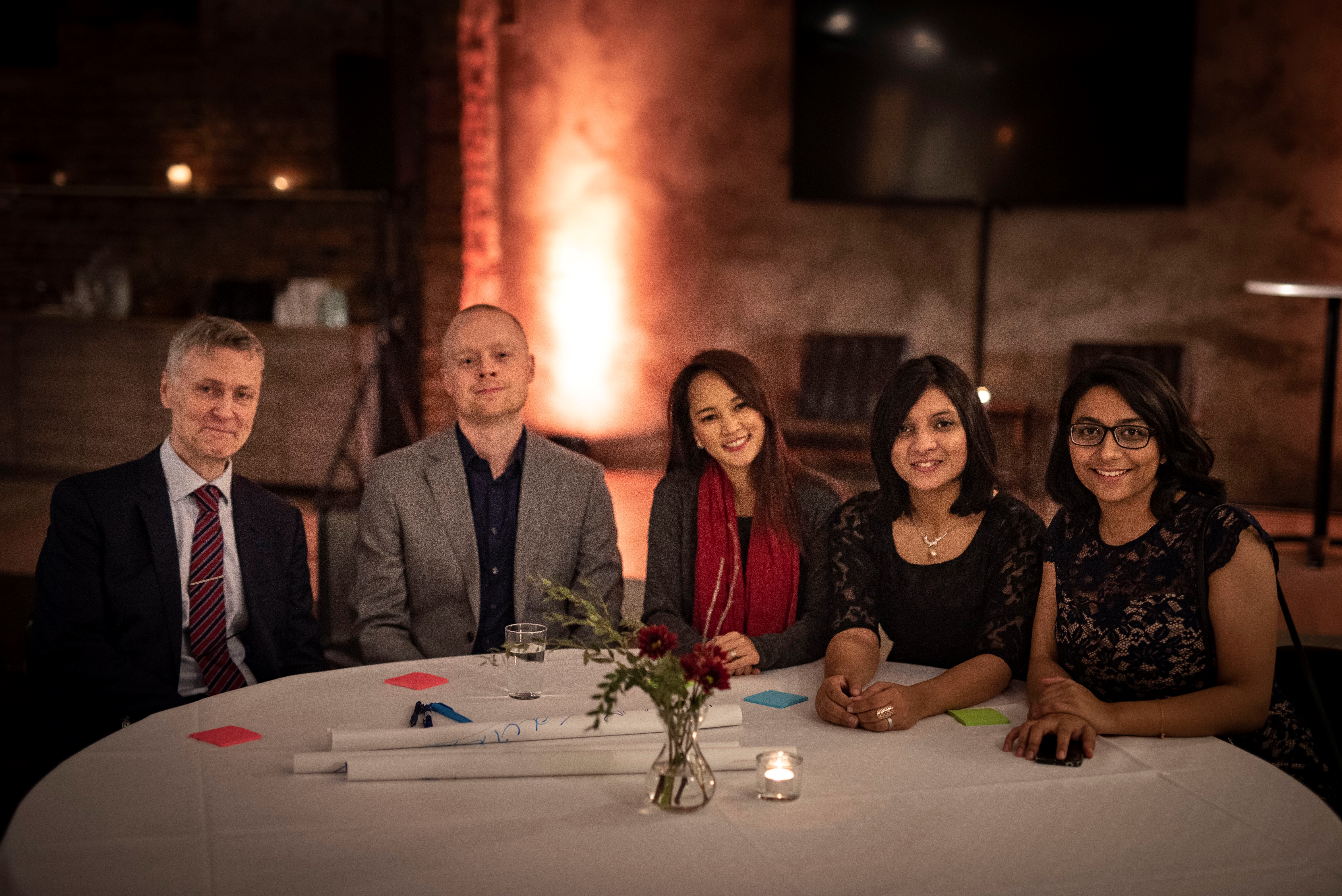 TYF delegates Saima Khan (Bangladesh), Lucas McNabb (Sweden), Asma Ladak (Pakistan) and Nang Yin Yin Win Nwe (Myanmar) took on the challenge of ensuring clean water. They propose a solution that allows low income or rural families to report water contamination issues through simple feature phones. Very often, water quality goes unreported in poorer communities and their feature phone-driven proposal connects the people in need with the people and organisations and authorities who can help. Higher income smartphone users can then be connected via an app to donate and to follow up with organisations and authorities with whom they may be better connected.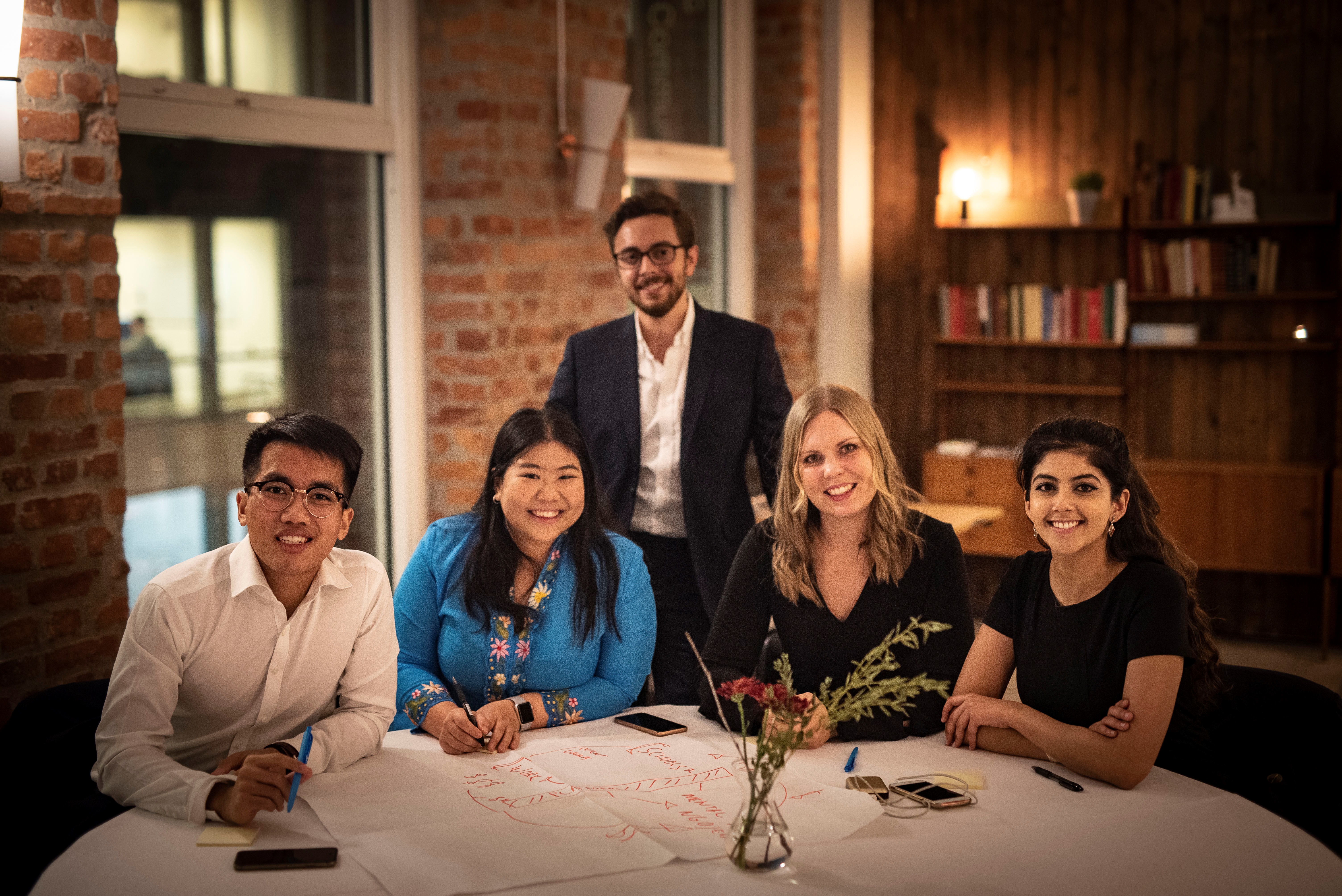 Tackling the challenge of non-communicable diseases, MaiedaJanjua (Pakistan), Gabrielle Stööp (Sweden), Cherngchay Tacho (Thailand) and Felicia Yoon (Malaysia) propose a digital platform addressing mental health. The platform aims to connect students and working professionals alike with mental health services and counseling provided by NGOs and health institutions. The platform can be leveraged by companies to use as a health benefit for employees, which in turn funds free outreach to schools for mental health awareness building and counseling services for students.
And taking on the challenge of supporting a growing elderly population via digital solutions, Djaco Ahmad (Denmark), Kristine SchiNordvold (Norway), ThanapaUkaranum (Thailand) and ThihaZaw haveproduced a concept for a platform that allows elderly people to monetise the skills and experiences they have built over their lives. It further integrates them with their communities, and allows them to market otherwise unrecognised  talents and know-how for their financial benefit – as well as for the benefit of the wider community through knowledge and skills gained from their more senior generations.
From strangers to social entrepreneurs
In just four days, these delegates, once just individual applicants in a 5,000+ person talent pool, have gone from complete strangers to productive close-knit teams of social entrepreneurs.
Guiding the teams for the next six months are their Telenor Group expert mentors:
IevaMartinkenaite, VP of Telenor Research; Member of AI High Level Expert Group of EU (Optimising Agriculture)
Alanna Solberg, Head of Marketing for e-Health; Telenor Norway (Support a Growing Elderly Population)
Austin Menyasz, Director of Public and Regulatory Affairs; Telenor Group, Region Asia (Reduce the Rise of Non-Communicable Diseases)
BjørnTaale Sandberg, SVP and Head of Telenor Research (Ensure Clean Water)
The four teams will be scored throughout the programme based on concept proposals in Oslo in December, on progress between the Oslo kick-off event and the finale event in Bangkok in May 2019, whichincludes a final pitch. The winning team will be awarded NOK 100,000 to further develop their solution. The four teams' challenges, journey and their final concepts are then featured in a digital exhibition, sponsored by Telenor Youth Forum and the Nobel Peace Center.