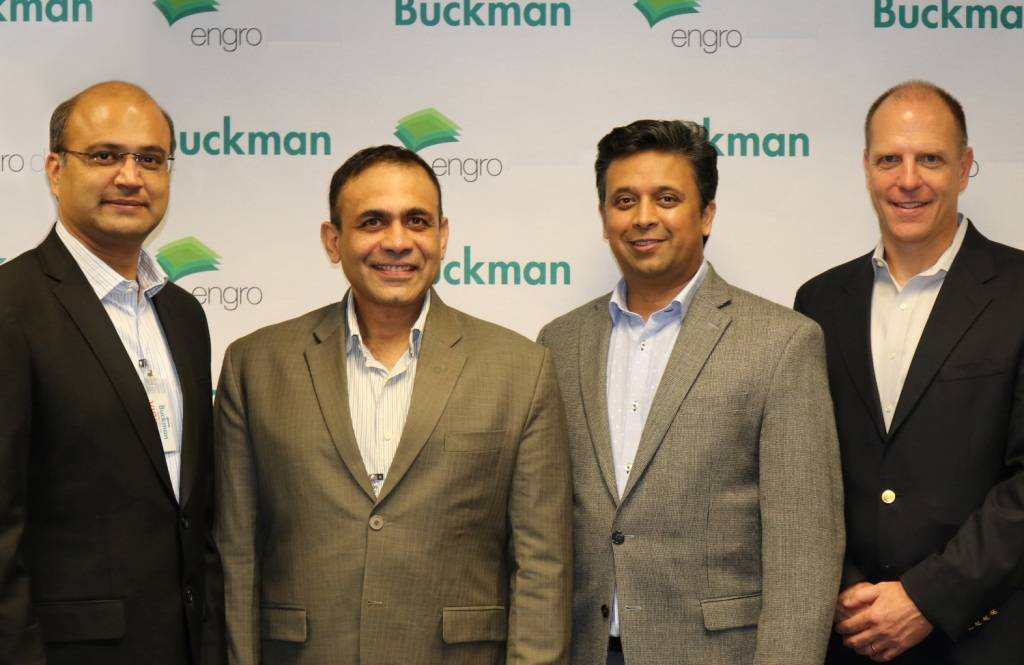 Buckman and Engro form digital strategic alliance
Buckman and Engro form digital strategic alliance
Islamabad, November 24, 2017 – Buckman has entered into a strategic alliance with Engro Corporation, through its digital business arm Engro Digital, to deliver process and reliability optimization to utilities and industries. The partnership will focus on developing apps on Predix, GE's application development platform for the Industrial Internet that was purpose-built to meet the scale, complexity, speed and security requirements of industry. Engro has already partnered with GE Digital to leverage Predix for developing Digital Industrial Solutions.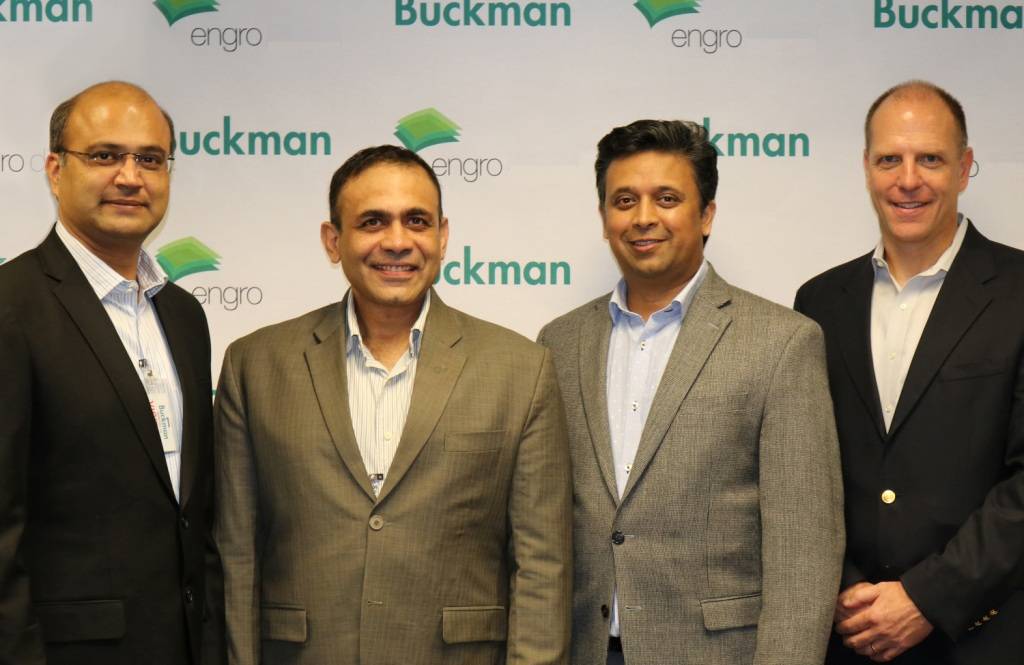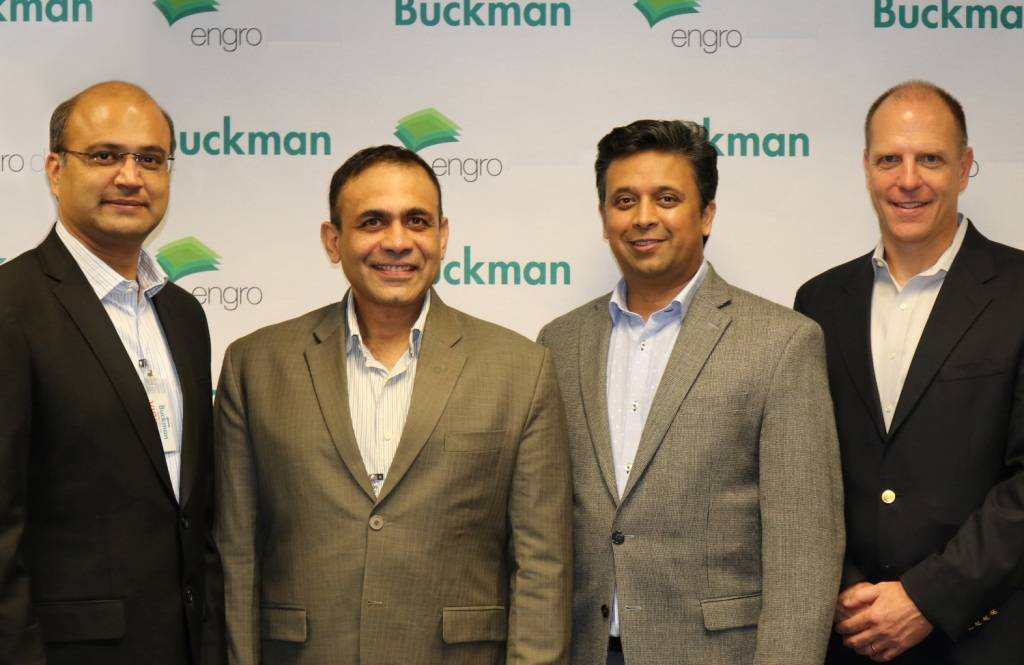 The agreement was signed by Najam Saeed, Head of Business Development, Energy and Infrastructure, Engro Corporation – Digital Business, and Junai Maharaj, CEO and President of Bulab Holdings Inc, in the presence of senior executives from both companies at Buckman's headquarter located in 1256 North McLean Blvd. Memphis, Tennessee 38108-1241, U.S.A.
The groundwork for the formation of Engro Digital was laid in July 2016, when Engro Corporation and GE entered into a strategic alliance. The partnership brings together Engro's deep vertical domain knowledge in multiple industries with GE's world class applications platform. The addition of Buckman to the partner eco system complements the existing alliance with trusted solutions for the energy, water, environment and asset management demands of utilities in the industrial sector.
Jahangir Piracha, Senior Vice President of Engro Corporation, said, "We first adopted GE's Digital Power Plant solutions in 2015 at the 220 MW EngroPowergenQadirpur Limited Power Plant and have since then seen first-hand how the solutions can help improve site operations. Today's agreement is a testament to our belief that Digital Industrial Solutions can play a vital role in our continuous search to enhance the Process Efficiency and Asset Reliability and shall help industries increase profitability."
The already decade-long partnership between Engro and Buckman will now deliver digital solutions to help industrial plants operate their utilities at optimum performance for cost optimization, asset life extension, and energy and water conservation. The first digital solutions will be available in 2018 with multiple clients already identified for pre-launch implementations.
"This alliance is very much in line with the vision for the future of Buckman," says Junai Maharaj, CEO and President of Bulab Holdings Inc., which wholly owns Buckman. "This opportunity helps position us to deliver a superior customer experience where we put the customer in the forefront by proactively solving problems for them. We know real value comes from being able to leverage smart technology with our proven chemical applications, advanced monitoring systems, dedicated and experienced people to deliver a solution specific to the customer that improves their operations, productivity and performance."