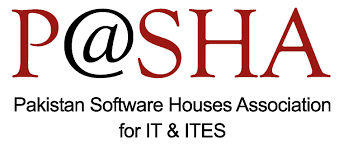 [email protected] congratulates Call Centers in Sindh on the Sales Tax Exemption on their Exports
Sindh Call center News Update
[email protected] would like to congratulate the Call Centers in Sindh on the sales tax exemption on their exports. According to Sindh Call center news update, previously, call centers were charged 3% sales tax on the exports in Sindh and similarly its rate varies in other provinces. However, SRB has been the first one to provide this exemption through this latest notification on June 31st, 2021 by adding Call Centers to the previous notification of tax exemptions from 2013.
Applicable sales tax was increasing the cost of doing business for Call Centers. Which couldn't be charged to customers for the cost which they had to bear themselves while competing with the call centers of countries like Philippines and India where numerous incentives for call centers are already available.
Meetings with Cheif Minister of Sindh
[email protected] had a series of meetings with the Chief Minister of Sindh, Mr. Murad Ali Shah and Chairman Sindh Revenue Board (SRB) Mr. Khalid Mehmood and his team pertaining to this issue. [email protected] representatives also presented the case of increased cost of doing business due to applicable sales tax on the exports income of Call Centers to the members of the Interprovincial Sales Tax Coordination Committee (IPSTCC). [email protected]'s hope this Achievement for they work tirelessly has been achieved.
While celebrating this achievement, [email protected] thanked the Federal IT Minister, Syed Amin ul Haque for his support in this regard. We are also thankful to the officials of Ministry of IT & PSEB, Mr. Nadeem Elahi – MD Ibex Global & TRG, Mr. Asif Peer – CEO Systems Limited, Mr. Shahzad Shahid – CEO TPS Worldwide, Mr. Naseer Akhtar – CEO Infotech Group and Mr. Zohaib Khan – CEO A2Z Creatorz for their efforts and making it happen.
Thanx to the Chairman SRB for understanding dire needs and taking the required action that will help the call center businesses. [email protected] will continue the efforts and hopes that other provinces will also follow this example to facilitate the call centers which can play a strong role to increase the exports of Pakistan.
Also Check out latest Update on Mobile Micro Financing