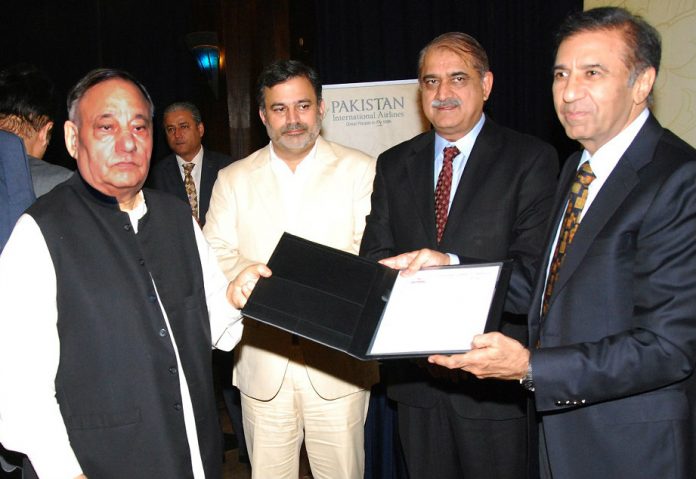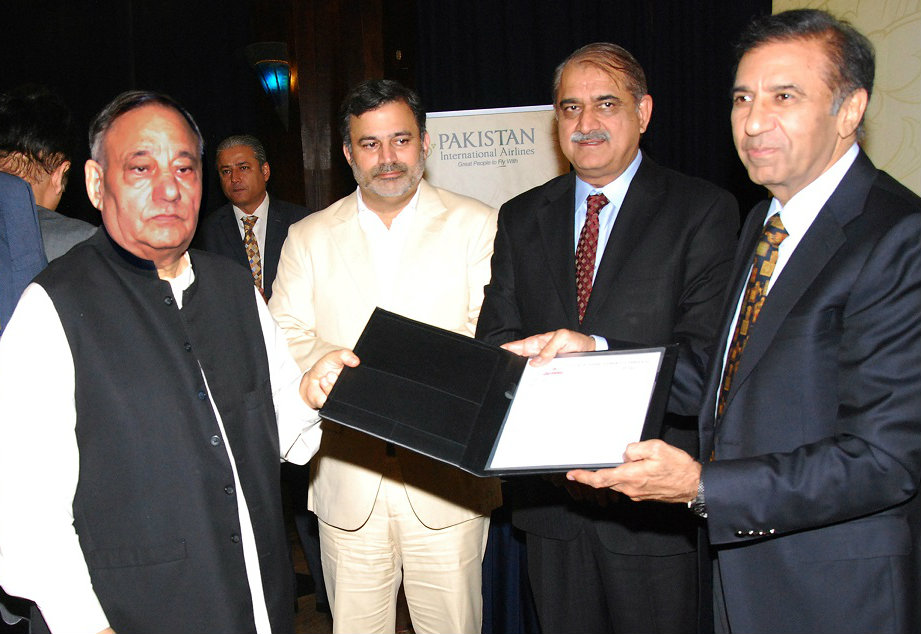 Chaudhry Ahmad Saeed gives uniform shoes to PIA Cabin Crew
Lahore, May 29, 2016:Pakistan International Airlines (PIA) former Chairman Chaudhry Ahmad Saeed donated uniform shoes worth about Rs 8 million for PIA cabin crew. In this regard an impressive ceremony was held at Lahore where Chaudhry Ahmed Saeed formally handed over the letter to Chairman PIA Azam Saigol.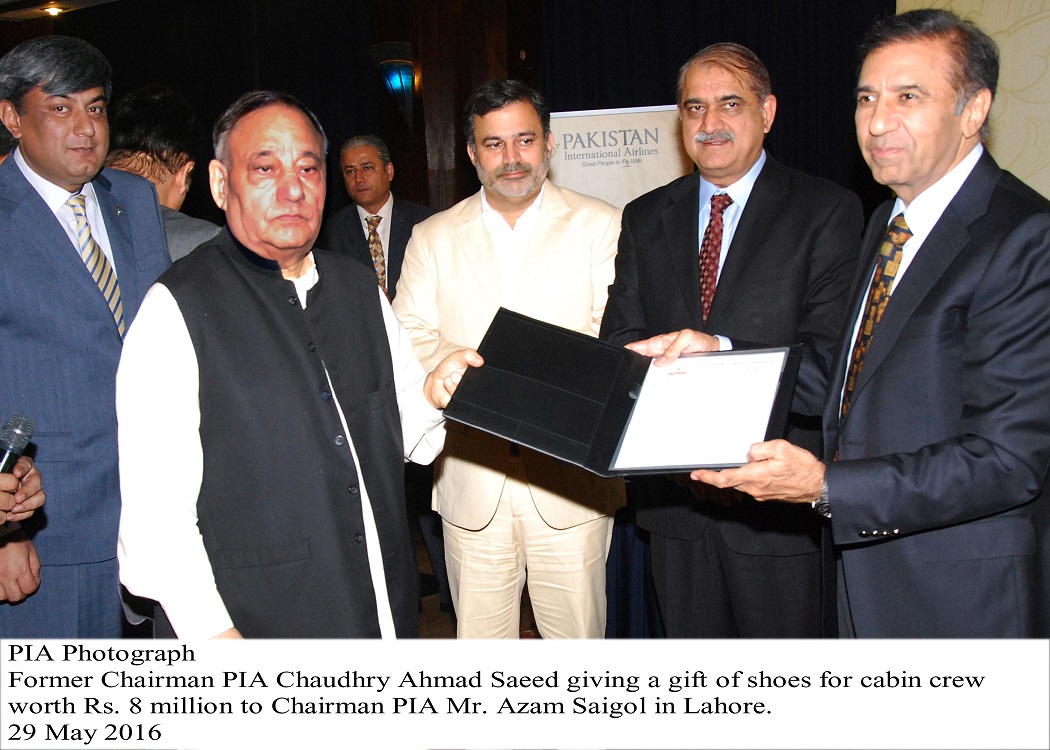 Speaking on the occasion Secretary Aviation Muhammad Irfan Elahi, thanked the Chaudhry Ahamd Saeed for this kind gesture which he said was an impressive one.PIA Chairman Muhammad Azam Saigol said that giving free of cost shoes to flight attendants was a great step. He said Chaudhry Ahmad Saeed had set high standards and benchmarks for successors and he always supported PIA in hour of the need adding that he wants well-being of the international flag carrier", Chairman PIA added.PIA former Chairman Chaudhry Ahmad said that proper attention should be made on different departments of the PIA to strengthen the airline. He thanked the PIA for holding ceremony in his honor.Members of PIA Board of Directors, senior management of the airline was also present on the occasion.Later, he was presented album of his photographs recalling his tenure in the PIA.