Descon Kicks Off 40th Anniversary Celebrations
In an auspicious ceremony held at Descon Headquarters, Descon kicked off its 40th anniversary by unveiling the 40 years celebration logo. Descon will reach its 40 year landmark on the 15th of December 2017 by celebrating with its employees in a befitting manner. The ceremony was presided by the Chairman of Descon, Mr. Abdul Razak Dawood along with the management team. He congratulated all employees working for various Descon entities on achieving this major milestone.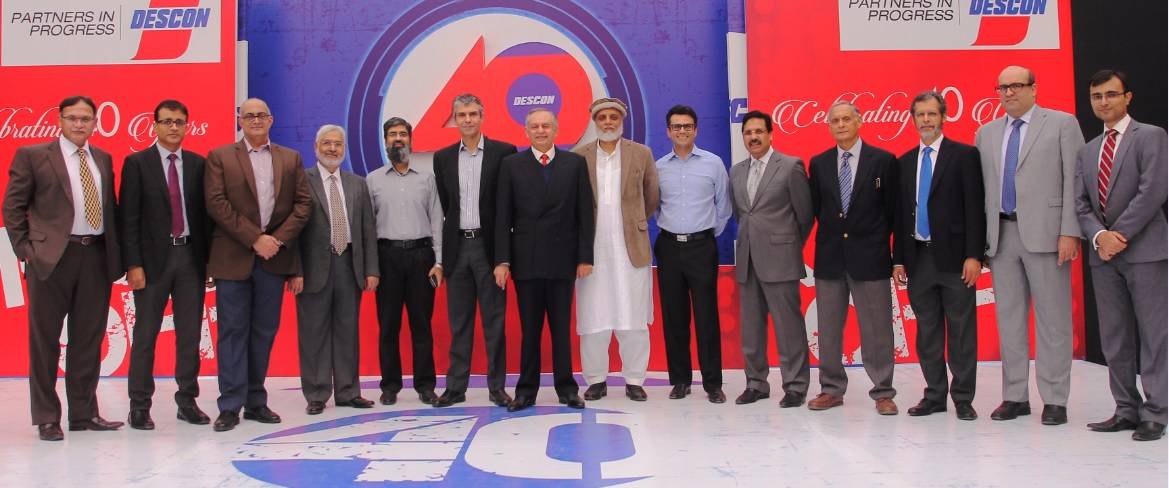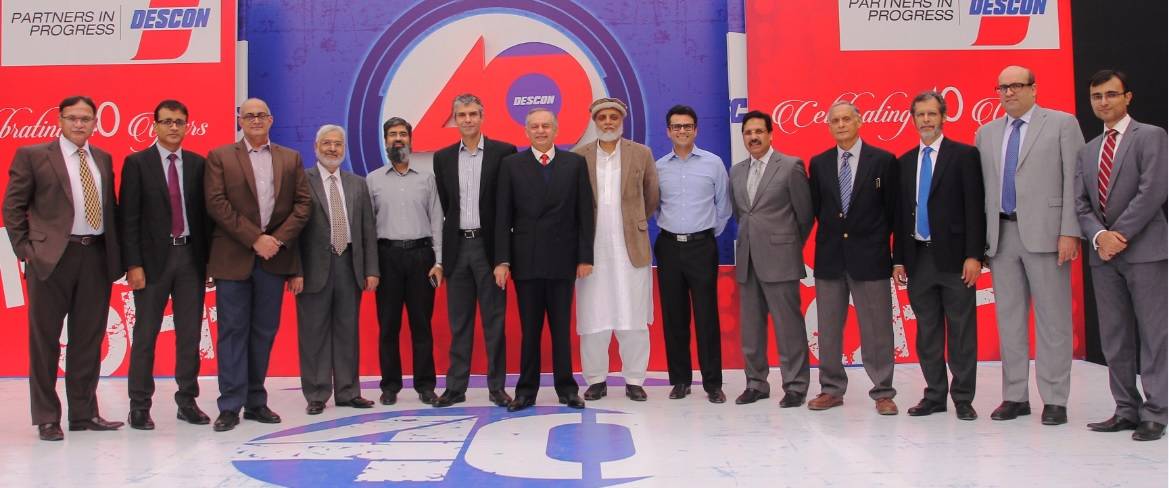 Mr. Razzak Dawood highlighted that Descon has emerged as one of the premier conglomerates of Pakistan operating in Engineering, Power and Chemicals sectors in the country. The Company has over 15,000 employees from more than 20 different nationalities. He informed the audience about the international footprint of Descon and the recent expansion into South Africa. He said that Descon is the first Pakistani multinational company having four overseas manufacturing units. He also mentioned the CSR and philanthropic efforts of Descon and how they have helped in building a prosperous Pakistan by providing vocational and technical training to the unemployed youth through DTI (Descon Technical Institute). He said that despite all of these achievements, "the best is yet to come".
President Infrastructure Division of Descon Engineering, Mr. Adnan Bakhtiar also addressed the audience. He informed that Descon's infrastructure development projects in Pakistan have played a pivotal role in establishing the infrastructural backbone of the country. Lastly, Mr. Waseem Qazi, CEO of Descon Power Solutions (Pvt.) Ltd addressed the audience and highlighted Descon's achievements in operating some of the most technologically advanced power generation plants in Pakistan. The event was followed by a gracious lunch for the company employees