DExports aims enable SMEs to continue trade operations
DExports aims enable SMEs to continue trade operations
The economic downturn that followed the outbreak of COVID19 in Pakistan has had a significant impact on the country's critical small-and-medium enterprises sector, which contributes 40% to the country's GDP and 80% of total non-agricultural employment. Export-oriented SMEs have also lost global buyers and witnessed a drop in their demand. Owing to limits on travel and cancellation of expos and trade shows, a large number of such businesses have opted to transition online.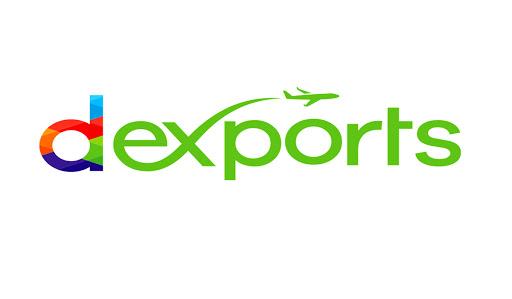 DExports, a program launched last year by Daraz in collaboration with Alibaba.com in order to give thousands of sellers listed on the ecommerce platform the opportunity to list their products on Alibaba's B2B website (Alibaba.com) and reach a larger, global customer base of over 200 million buyers spread across 200 countries and regions. It was initially launched keeping in view the several challenges that small-and-medium enterprises in the country face when attempting to tap into the export market. Quantity has remained one of the primary barriers; traditional businesses require a large stock of product – and therefore, significant investment –  in order to start exporting. Training, education and logistics present significant challenges, too.
DExports is uniquely designed to help these businesses and local manufacturers overcome these challenges. The program offers sellers access to a holistic ecosystem of payments and logistics support. Additionally, the platform shares essential knowledge regarding global trade with them and provides free-of-cost training. Each client who is onboarded is provided with dedicated one-on-one training sessions.
Education has remained a cornerstone of the DExports program and in order to continue to empower SMEs during this difficult economic period, DExports is focusing on online webinars to spread awareness about the opportunity it presents for businesses to continue operating digitally and tap into the export market. More than 800 viewers tuned in to watch the first of these webinars which was streamed live on Daraz' social media channels earlier in June and focused on a number of topics including current business trends, Pakistan's leading export industries, the impact of COVID19 on the economy and the role of digital transformation in the road to recovery.
It also explained the benefits of selling on Alibaba.com, and provided an overview of the DExports program. Over the course of the month, DExports will present two more webinars in order to reach SMEs who wish to sign on as sellers on the platform. The efforts have allowed many DExports sellers to receive orders from clients in the USA, Africa and Europe during this difficult period.
This program is in line with the parent company, Alibaba Group's, mission to make it easy to do business anywhere. By 2036, Alibaba is aiming to support at least 10 million profitable businesses through its platforms and Daraz is aiming to contribute half a million businesses to that goal.