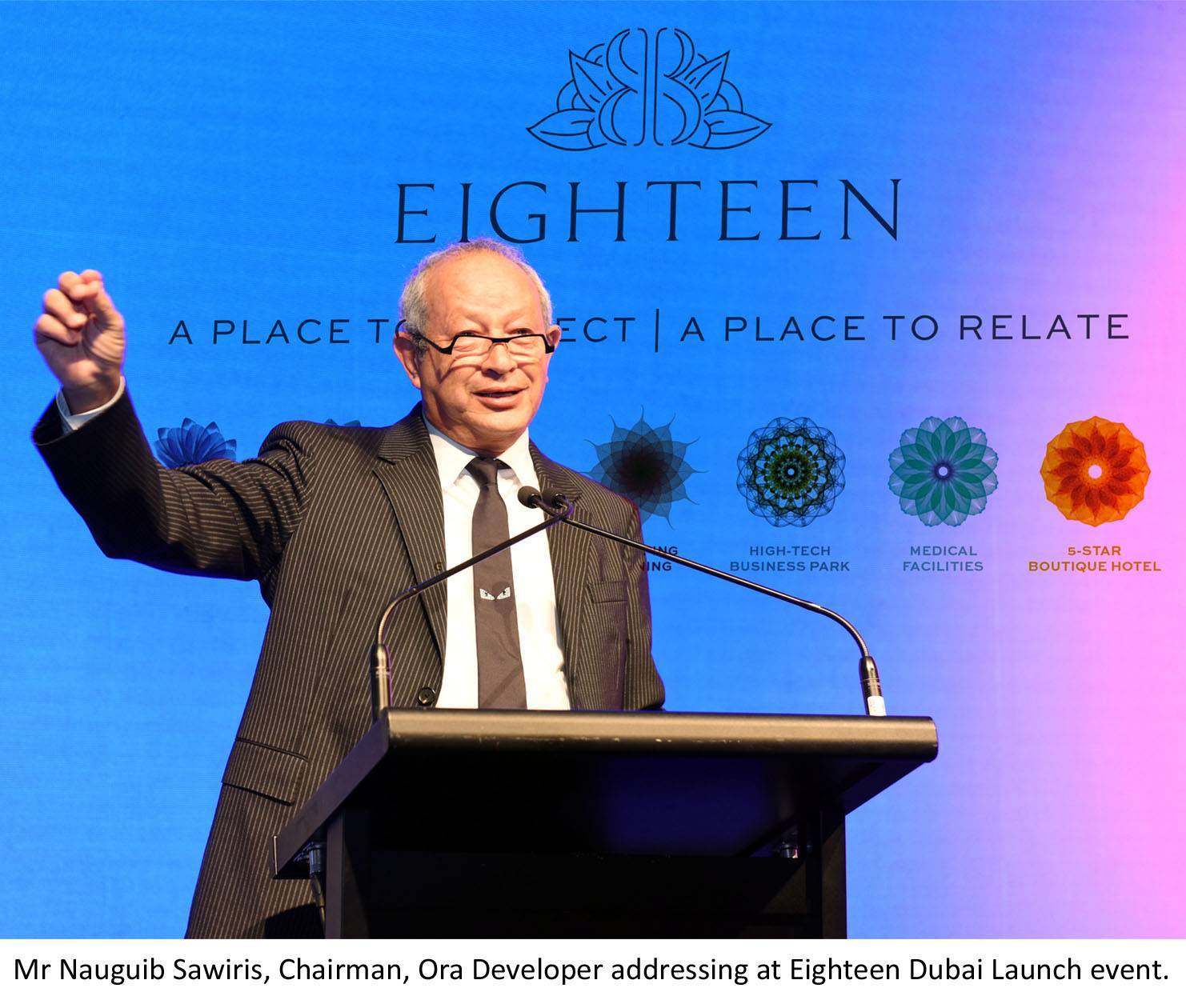 Eighteen goes international with a grand launch event at Burj Khalifa
Eighteen goes international with a grand launch event at Burj Khalifa
Overseas Pakistanis and the local business communities of UAE showed keen interest towards the luxurious real-estate project!
Dubai – April 2, 2018: With its offices already positioned in Emaar Square, Dubai; Eighteen invited all the overseas Pakistanis along with the local business communities of UAE to a grand launch event at the Armani Hotel, Burj Khalifa, , dated 30 March 2018.
Mr. Naguib Sawiris, Chairman, Ora Developers welcomed the esteemed guests with his opening speech and praised their interest towards the luxurious real estate project.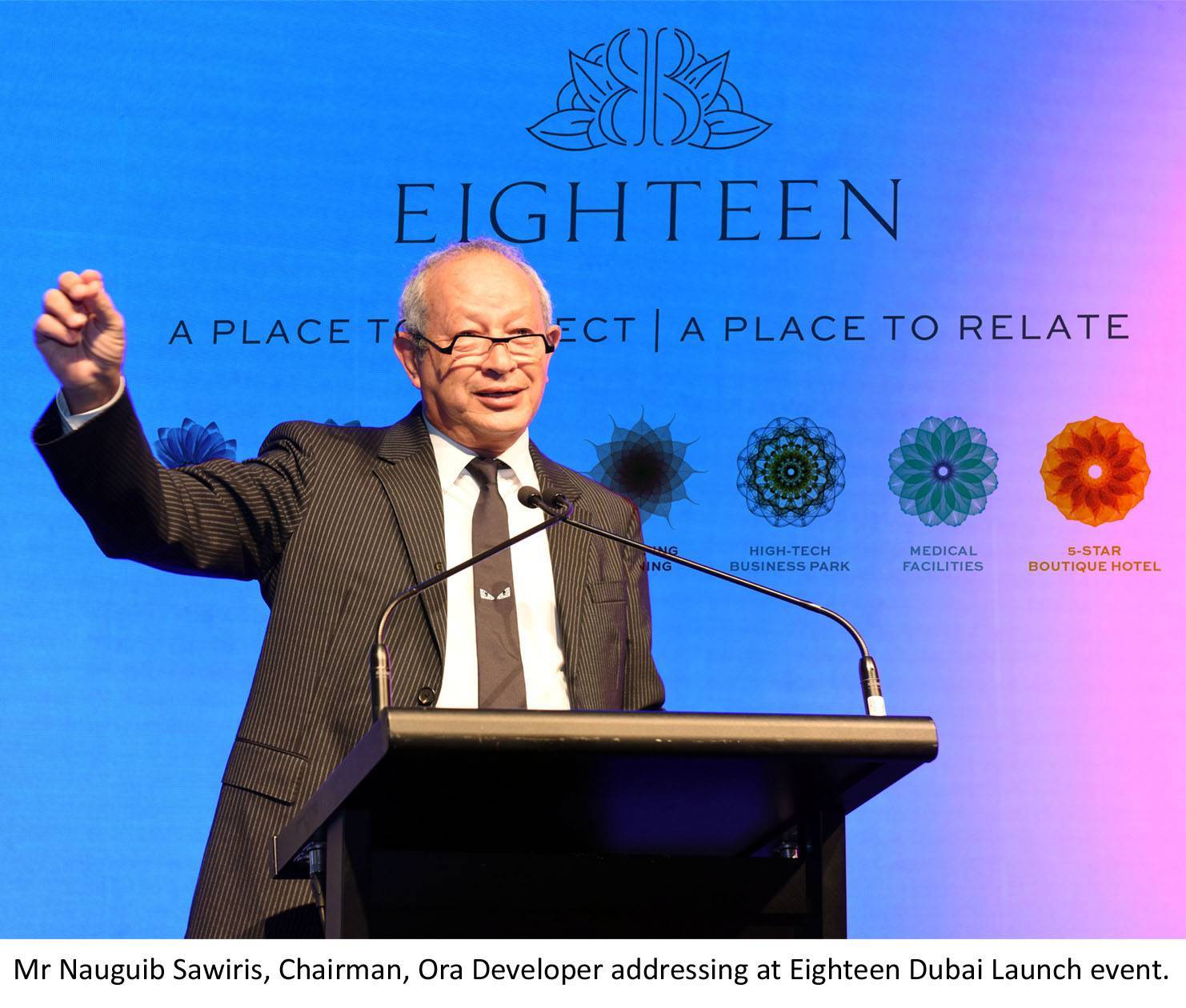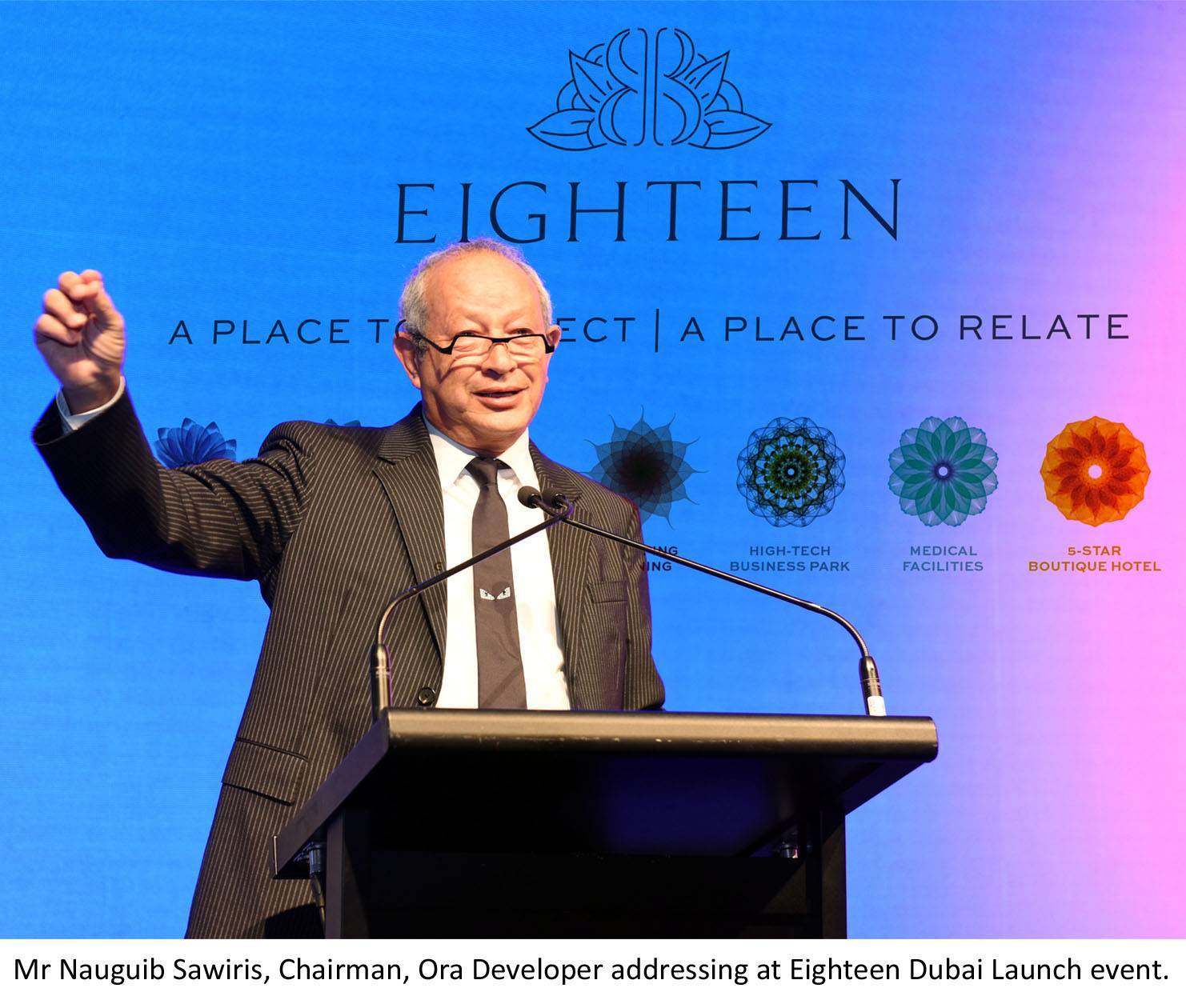 Commenting on his indulgence with the project he said, ""Eighteen will revolutionise real estate projects in Pakistan.  Ora, together with its highly respected partners, will be creating a new lifestyle destination in a world class capital City. I am very pleased to be involved with the project and very excited by what we will achieve."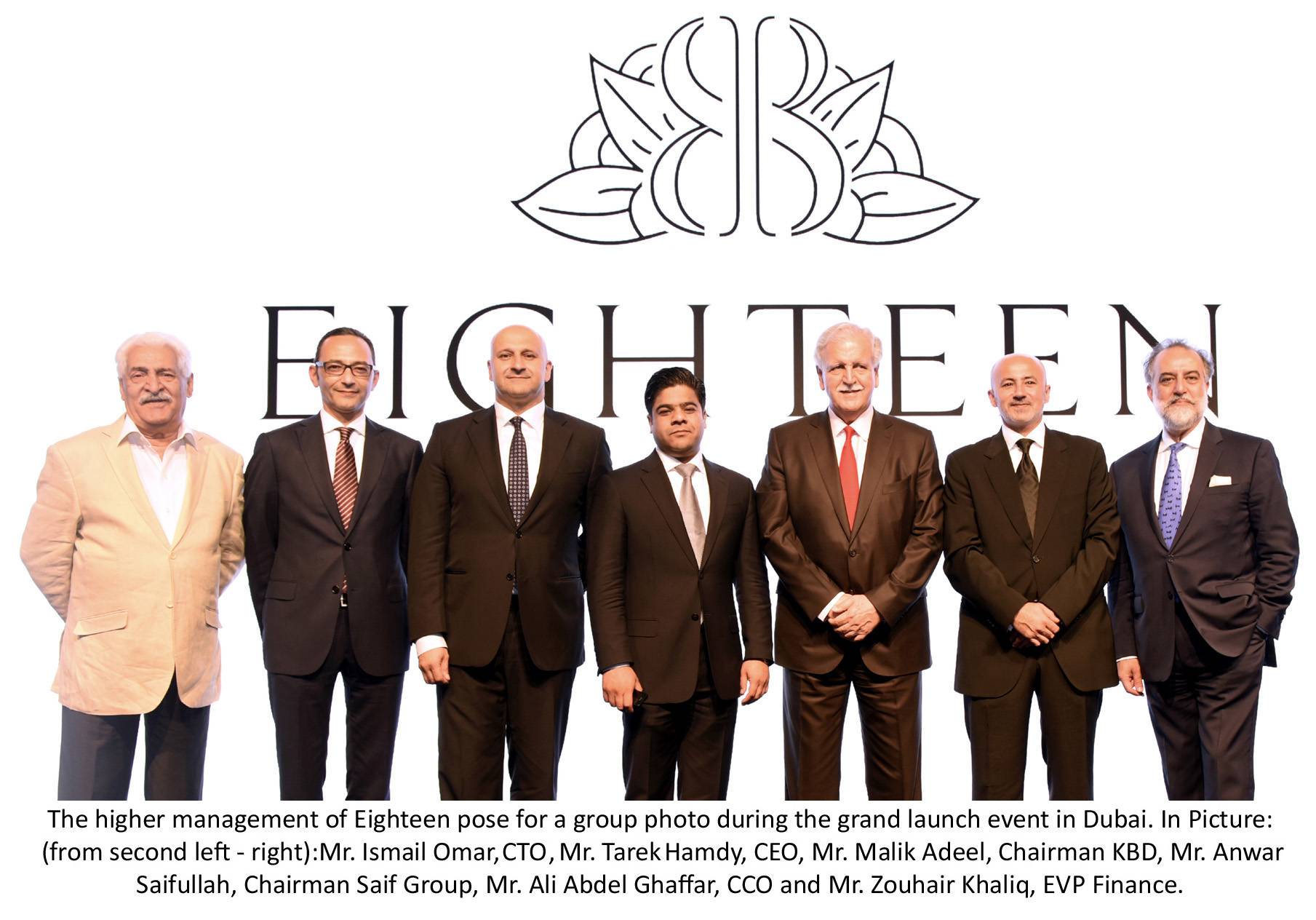 Mr. Tarek Hamdy, CEO, Eighteen also briefed the audience about the grand real-estate project on offer.
Speaking about the distinguishing factor that Eighteen possesses in comparison with other real estate projects, he said, "All the villas and apartments have been carefully located with views over the golf course and are linked by wide parkways and open streets.  The feeling is of space and privacy which will give a select group of people the homes they have always dreamt of.  The amenities are second to none, delivered in a safe, secure and exclusive location,"
Eighteen also offers the rare opportunity for the customer to own the title deed of the property, making it an even more attractive investment." Hamdy added.
The event entertained the audience with sparkling performances of renowned Pakistani musicians; Zoe Viccaji, Rachel Vicaaji who have gained more popularity following their success in Coke Studio. In addition, the UAE based musical band, JAZZ also added their charm to the evening. While the dinner arrangements also succeeded to delight the guests.
The audience later interacted with the Eighteen project models on display to have more details about the grand project and how it aims to impact the real estate industry around the globe and in Pakistan.
Eighteen is a multi-billion dollar project, in partnership with Ora developers, Saif Group and Kohistan builders & Developers.
Eighteen has been designed around a championship golf course and will consist of 2000 residential units of 3 to 7 bedrooms villas and apartmentsIt will have an iconic Golf Clubhouse, a shopping Mall, 5-Star boutique hotel, medical facilities, educational unit and a business district.
The master plan was conceptualized by Calisson RTKL and developed by renowned architects and urban planners WATG.  The unique and challenging golf course has been designed by IDG in the UK.
Eighteen, is ten minutes away from the new Islamabad International Airport and is the ideal development for local and overseas Pakistanis who enjoy luxury living and state of the art amenities.  Eighteen will be the benchmark for all future real estate projects in Pakistan.