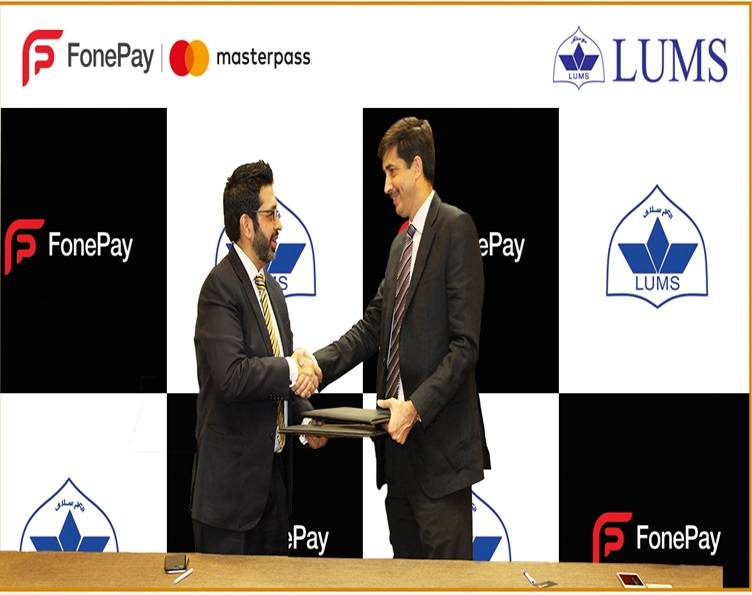 FonePay and LUMS Partner to Create Digital Payment Services
FonePay and LUMS Partner to Create Digital Payment Services

In a bid to promote a cashless environment, FonePay, Pakistan's first payments Super App powered by Masterpass, has partnered with Lahore University of Management Sciences (LUMS), Pakistan's number one university according to QS Graduate Employability Rankings 2018. The announcement was made at a signing ceremony held in Lahore.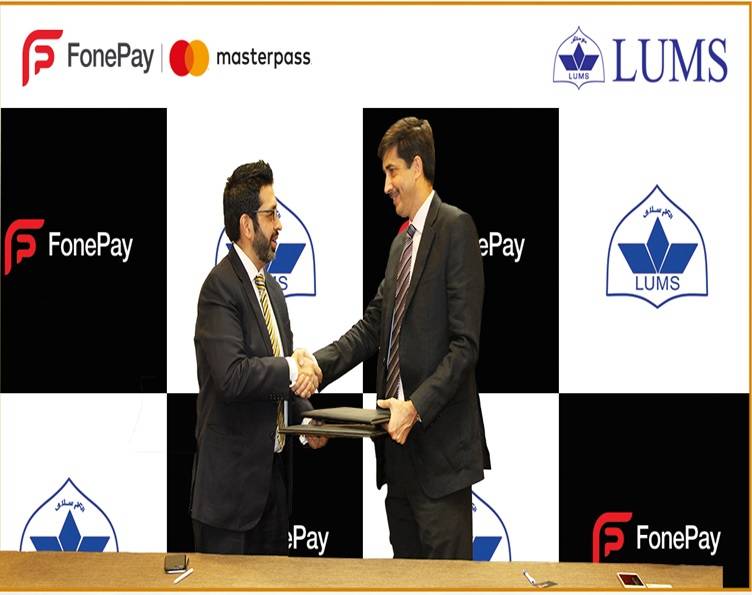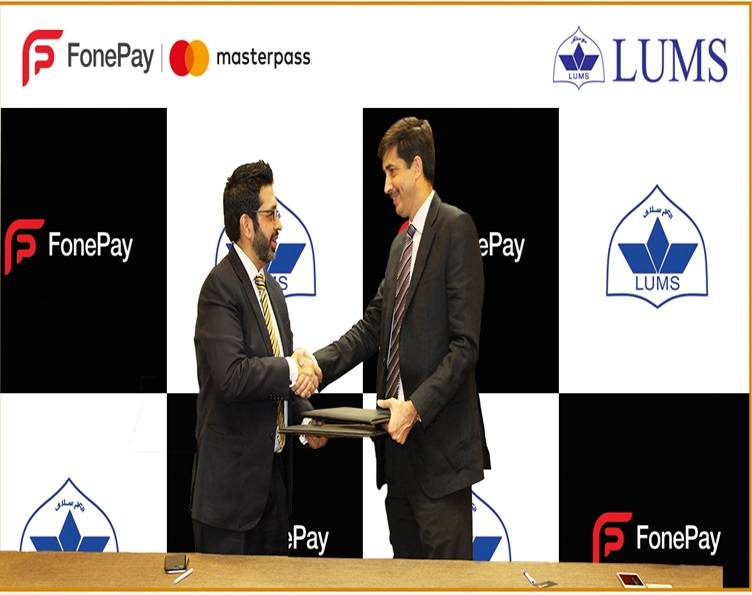 As part of this strategic partnership, all FonePay Super App users will now get access to payments offered by LUMS, helping promote a cashless campus. The students and faculty will now be able to make online payments for various purposes such as tuition fee, hostel dues, processing fees and test fees. Additionally, LUMS students will also be able to pay by scanning MasterPass QRs at the Pepsi Dining Centre (PDC) cafeteria and at LUMS bookstores.
Vice Chancellor LUMS, Prof. Dr. S. Sohail H. Naqvi, stated at the occasion, "We are delighted to be partnering with FonePay to help realise our goal of a Cashless LUMS".
"We are thrilled to be partnering with LUMS, Pakistan's leading University to convert their campus into a truly cashless environment," said Mr. Hasnain Sheikh, Co-CEO of FonePay.