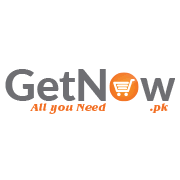 GetNow.pk Will Offer Exciting Ramadan Online Shopping Deals
We have entered into the holiest month of the year. Muslims all over the world are excited and are busy scheduling their days ahead. Other than praying a lot and doing kitchen chores, one important part of Ramadan is shopping. However, one rarely has time and energy for abundant buying in these days. Isn't it challenging to step out in the scorching sun to do your groceries while fasting? How about if I tell you that you can now do reasonable and quality Ramadan shopping right at your home? Getnow.pk is all set to announce amazing Ramadan sale 2019 this year. Stick around to know what it is offering!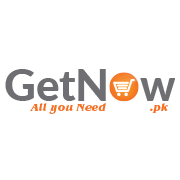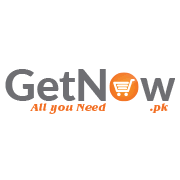 What's Special About the Holy Month of Ramadan?
In the Islamic calendar, there is a month called Ramadan that comes after Shabaan. It is full of blessings and bounties for the Muslims; therefore, they prepare for it with zeal and fervor. Well, praying and doing charity these days is understood, but why do you need to shop this month? What is it that makes you buy more and more?
The answer to this question is very simple. That's because you have Eid ahead. It's the most joyous occasion of the Islamic year that is given to Muslims as a gift for fasting the entire month. People start preparing beforehand to celebrate it at their fullest. Therefore, they need to buy different things. Other than that, the month itself has a lot of requirements, and you need to shop for a lot of things. So in short, shopping is a necessary part of the holy month of Ramadan.
What is Getnow.pk Offering You?
Getnow.pk never fails to bring smiles on its customers' faces. It promises to make their occasions better than others, and it does it at its best. You can enjoy up to 70% discount throughout Ramadan on the entire product list. The sale is already live at Getnow.pk, and the range of products available on the list is pretty vast. I won't be wrong if I say it's an all-in-one sale where almost everything of your basic need is at a surprisingly amazing discount.
The Getnow.pk team understands its customers' need more than any other store. The Ramadan sale offers discounts on both men's and women's products, and it also reduces prices for household and fitness equipment. However, the percentage of reduction varies, and it isn't fixed. Getting 70% discount is a not-to-be-missed treat because you won't find such fantastic deal anywhere else. The regular customers of Getnow.pk wait a long time to avail this offer, so if you are new and haven't shopped yet, visit the store now!
How to Shop at Getnow.pk During Sale?
Shopping at Getnow.pk is free from all complexities! Buying at this store is a piece of cake even during occasional sales. It introduces a limited-time sale bar on the main page that takes you directly to the products on sale. You have a choice of doing categorical shopping, but that will be time taking and a bit complicated for you. Visit the store now to avail the best Ramadan deal in town!