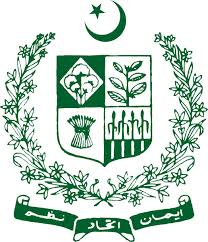 Government promised to released Pending Fertilizer Subsidy
Government promised to released Pending Fertilizer Subsidy
Lahore: October 4th, 2017 – Finally the government has responded to the woes of the fertilizer industry on account of subsidy payments. Executive Director of Fertilizers Manufacturers of Pakistan Advisory Council (FMPAC) – Brigadier Sher Shah called on the newly appointed Federal Secretary of the Ministry of National Food Security & Research (MNFSR) – Mr. Fazal Abbas Maken and briefed him on the protracted delays in payments. The secretary was apprised of the issues related to subsidy payments causing cash flow challenges to the industry. During the meeting , the Federal Secretary acknowledged that Government's commitment to the industry has to be fulfilled and  assured the fertilizer industry of facilitating in future payments and also sorting out the huge pending claims at the earliest. He promised that the government will release the available funds to the tune of 9 billion Rupees, within a week, which will redress the cash flow problems faced on account of significant delays in disbursement of the subsidy.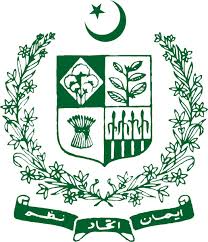 For the remaining amounts of pending subsidy claims, the MNFSR is conducting a third-party validation , which reflects the government's serious commitment and efforts to resolve the subsidy crisis which has been creating serious financial challenges for the fertilizer industry.
The stakeholders of the fertilizer industry are optimistic that this concrete effort by the new Federal Secretary of the MNFSR will prove to be a significant step, which will bring an end to the financial hardships faced by the fertilizer industry due to delays in the subsidy payments. This also shows the Governments seriousness in accelerating the growth of the agricultural sector by reducing the cost of soil-nutrition. This subsidy on urea promises many economic benefits, by extending the much-needed financial support and relief for the revival of the fertilizer industry – which is the biggest revenue-contributor to the national exchequer. Earlier Secretary to Prime minister Mr Fawad Hassan Fawad had chaired a meeting on 24 July to resolve the crisis, however, the direction of PM office has yet to come to effect. While Ministry of Finance has issued the requisite notification for subsidy in 2017/18, the funds are still to be released.
Over the past couple of years, the government has granted a subsidy on fertilizers. The urea manufacturers had agreed to participate as an intermediary and facilitator for delivering this valuable incentive to the common farmer. Now, as that the fertilizer companies have sold large volumes of fertilizers at discounted prices, the government must expedite the overdue payments by simplifying the validation process of the subsidy claims.