HUAWEI Mate 10 can be more user friendly Desktop Computer Than Note 8
HUAWEI Mate 10 can be more user friendly Desktop Computer Than Note 8
Lahore October 19th, 2017: The recently unveiled masterpiece of HUAWEI – the Mate 10 can do a lot of cool tricks. One of the best functions is that it can work as a full fledged desktop. It leaves users thinking that "Samsung did this, months ago with the Galaxy S8."
However, Samsung S8 requires the users to buy a separate dock for Rs.10, 000. Instead, the HUAWEI Mate 10 just needs a basic USB-C to HDMI cable. As soon as the HUAWEI Mate 10 senses it's been plugged into an HDMI outlet, the desktop experience – dubbed EMUI Desktop – kicks in within 10 seconds.
From here on, the desktop look similar to any PC or Mac you've used. There's a row of crucial apps (Chrome, Photo Gallery, etc) on the left side of the screen, and a "dock" of sorts at the bottom, with the lower left corner storing other apps; while the bottom right corner displaying battery status and connection status. If your USB-C to HDMI converter has extra USB ports, you can even plug in a keyboard and mouse for the full experience. But even without them, you can navigate within EMUI Desktop with the HUAWEI Mate 10's screen acting as a trackpad.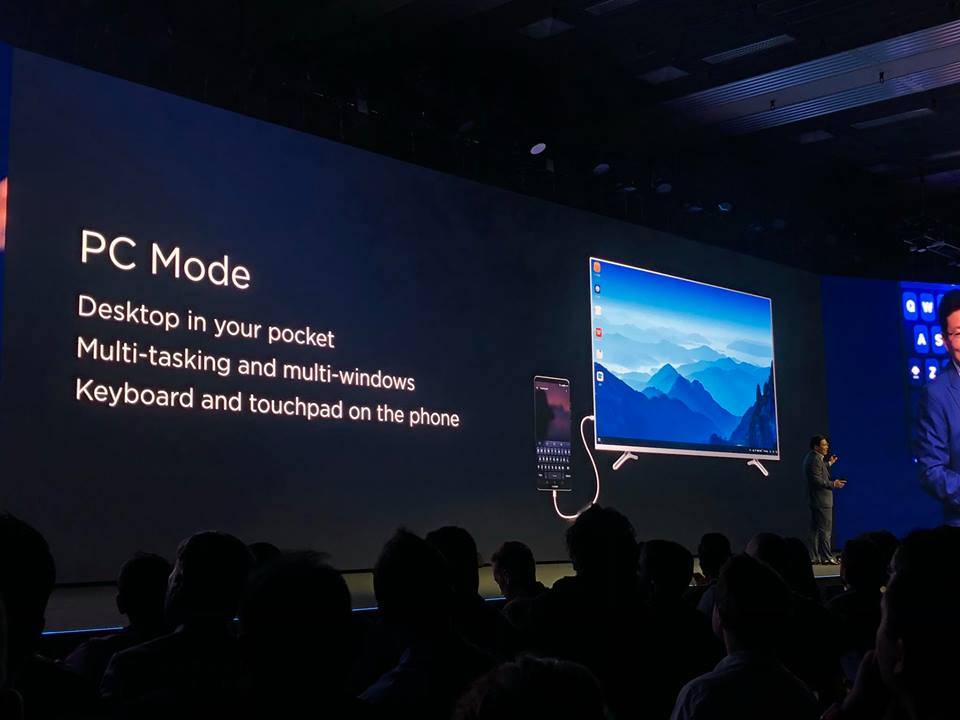 With the Kirin 970 AI processor and 4GB(/6GB) of RAM, there is enough processing power and memory to push the desktop vibe. Scrolling on the internet browsers like Chrome or Firefox is much cleaner, smoother & glitch-free compared to Samsung Dex. You can play embedded Twitter gifs or YouTube videos like you would on a regular laptop.
Most people who've tried Samsung's Dex found the overall experience cool, but ultimately tricky and hectic. The point of being converting your smartphone into a desktop computer is so you can get more work done without actually having a computer with you on-the-go.
However, nobody carries around a dock with them. The HUAWEI Mate 10 eliminates this problem, because all you need is the phone and a small adaptor and HDMI cable. Every hotel will have either a television or a monitor that can support HDMI input. Another remarkable feature of the HUAWEI Mate 10 is that unlike Samsung Dex, HUAWEI Mate 10 is still fully functional. It can still make calls, take photos, and use apps like Instagram etc. However, the Galaxy S8/Note 8, when plugged into Dex, is basically locked down and cannot be used.
HUAWEI Mate 10 will be available in the Pakistani market from November.