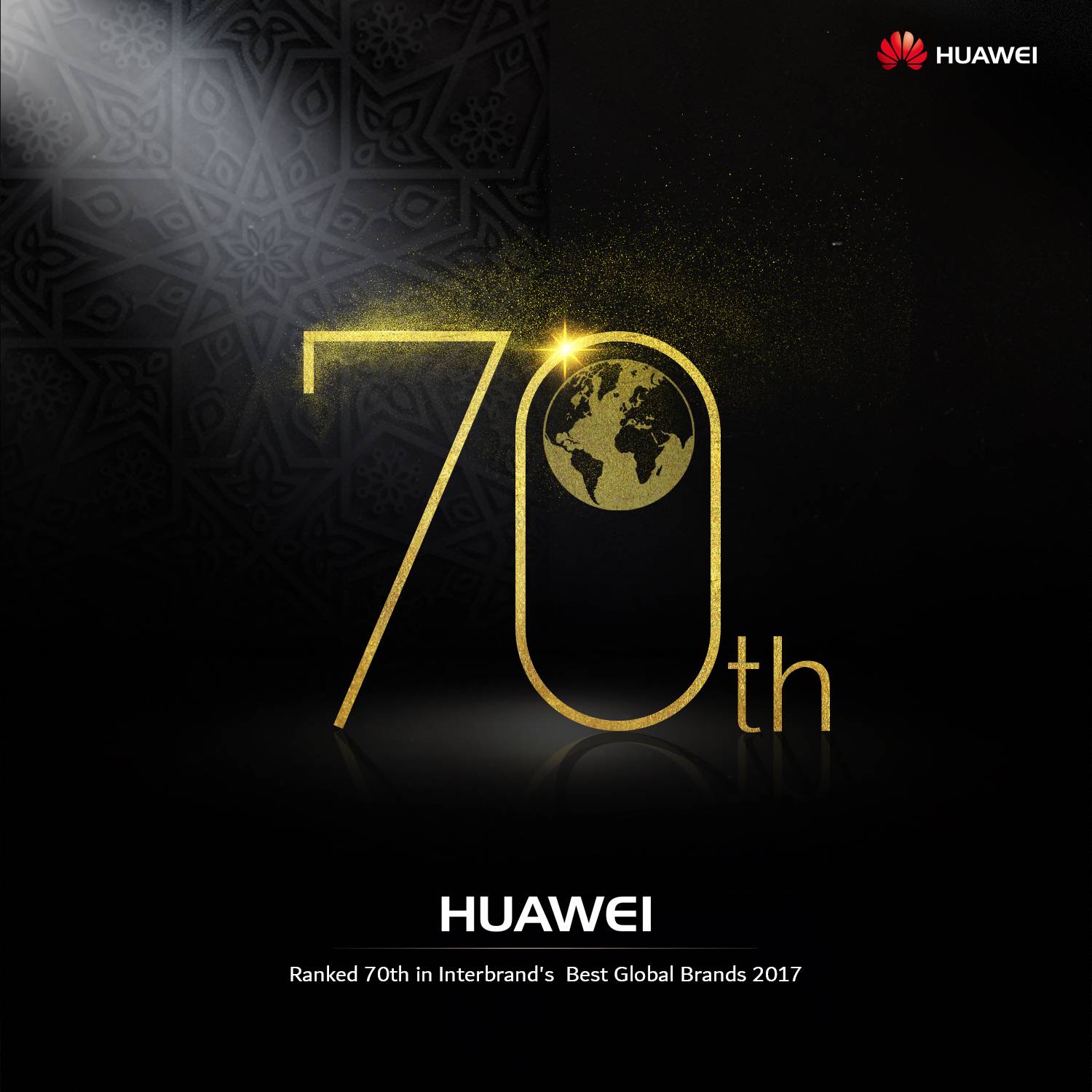 Huawei Ranks 70 on Interbrand's 2017 Best Global Brands Report
 Huawei Ranks 70 on Interbrand's 2017 Best Global Brands Report
Lahore October 05th, 2017: The world's leading brand consulting firm Interbrand, has announced its 2017 Best Global Brands Report and confirmed Huawei's move to number 70 –two spots up from its ranking in 2016. Brand valued at approximately USD $6.676 billion; Huawei has grown by 14 percent over the past year.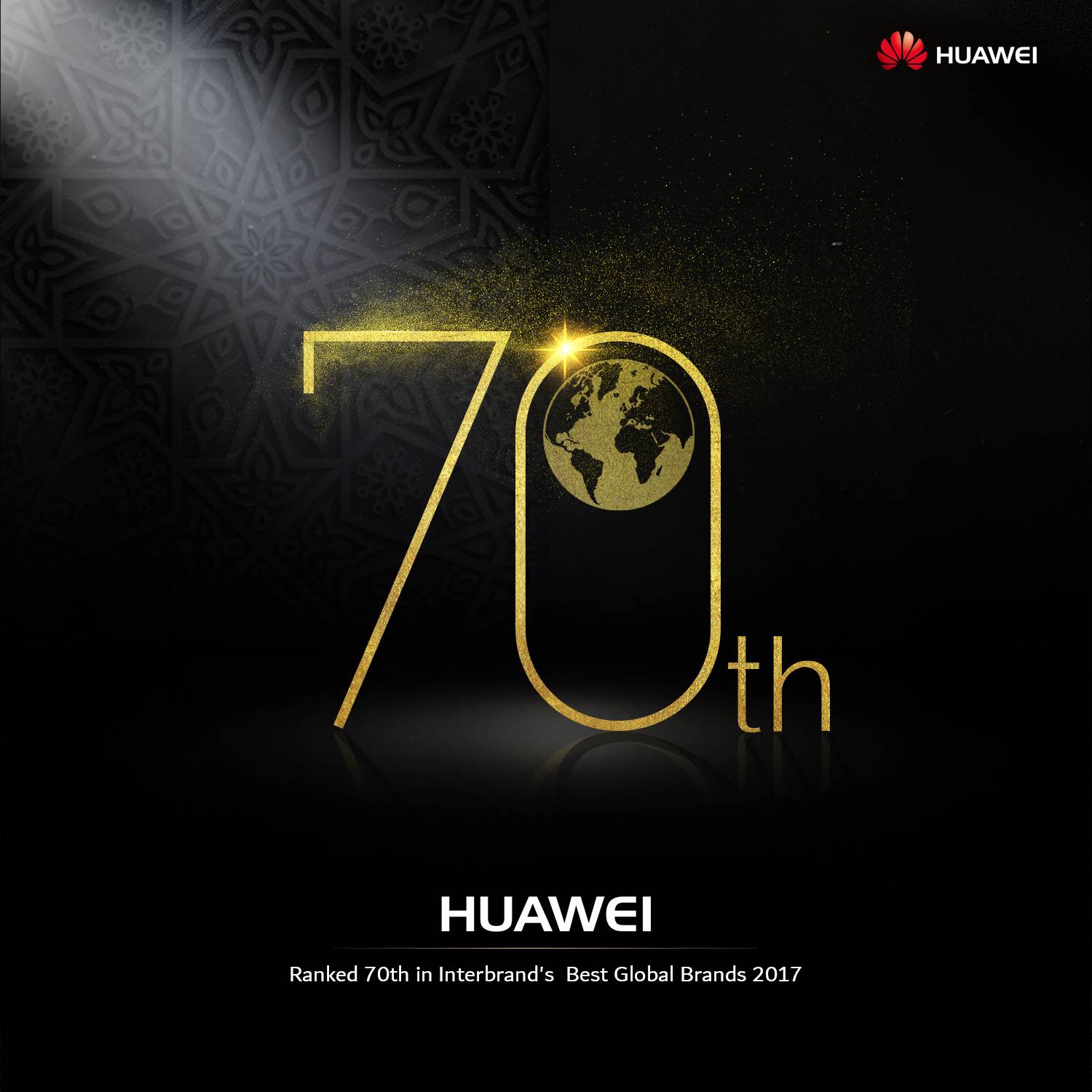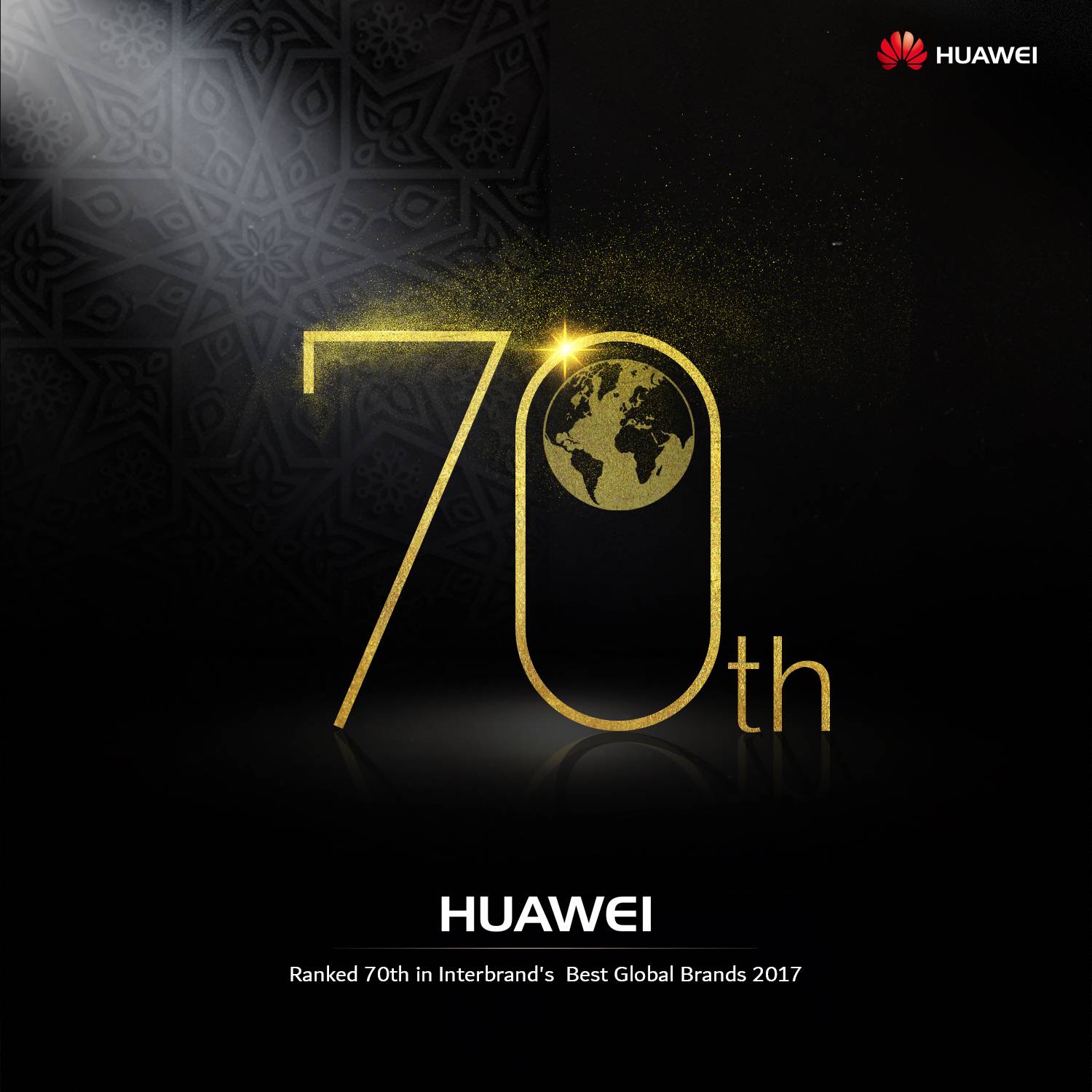 This is the third consecutive year where Huawei has climbed Interbrand's list, following its debut as the first mainland Chinese brand to be recognized as a Best Global Brand in 2014.
Founded in 1974, Interbrand is the world's largest integrated brand consultancy firm with a customer base encompassing approximately two-thirds of Fortune 100 companies. Its annual 'Best Brands Ranking' is highly regarded around the world and is commonly used as an indicator of global brand value.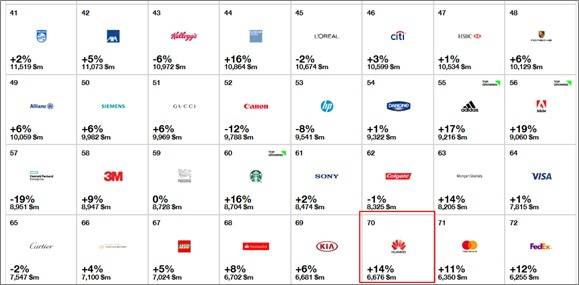 Technology brands continue to dominate Interbrand's Best Global Brands Reports this year, holding the greatest proportion of the Top 100 rankings. As a technology company committed to excellence in research and development, Huawei's continued recognition in Interbrand's rankings is testament to its technological leadership and growing global influence.
According to Interbrand, Huawei is accelerating global digital transformations and building a better-connected world by creating enhanced networks. This has contributed to rapid growth of 14 percent in brand value and further highlights the strength of the world-wide company.