ICT sector boosts Pakistan's exports manifolds
"Services provided under the Information and Communication Technologies are one of the most promising areas for Pakistan's future exports. The sector, which was
almost non-existent in the early 2000s, grew extensively during the last decade"
At present, Pakistan stands among those economies that could not realize the
maximum benefits of
integrating into GVCs across
different sectors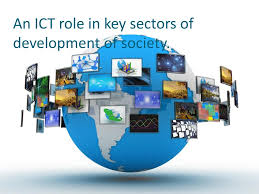 Pakistan's ICT is one of the three sectors with the potential to boost the country's overall exports by manifolds as part of the global trade system called as Global Value Chain (GVC), according to a report published by State Bank of Pakistan (SBP).
Services provided under the Information and Communication Technologies are one of the most promising areas for Pakistan's future exports. The sector, which was almost non-existent in the early 2000s, grew extensively during the last decade. This is evident from the double-digit growth in exports of segments such as software consultancy services, call centers and other software and computer services during FY06-FY19.
In the last two years, the industry recorded over $1 billion in exports— an all-time record –  as major growth was seen with each passing year in the business of software consultancy services.
What is the Global Value Chain (GVC)?
GVCs are enterprise networks in which the production of a certain commodity/service crosses at least one border, and typically many borders, before final assembly or provision.
For instance, production design and engineering elements of the iPhone are finalized in the US, while the assembling and packaging is outsourced to countries like China and Vietnam. These, in turn, use components shipped from countries such as South Korea and Japan to produce the final product. The product would then be re-exported to the US (and other destination economies) to be marketed and sold in its final form.
The latest available estimates suggest that in terms of revenues, the market size of global offshoring services ranges from US$262 billion to US$1.3 trillion as of 2017.
The global value chain of offshore services has three horizontal segments:
Information Technology Outsourcing (ITO)
Business Process Outsourcing (BPO)
Knowledge Process Outsourcing (KPO)
And a vertical segment that pertains primarily to the financial sector.
In terms of magnitude, ITO dominates with 52 percent of total deal values in 2017, followed by KPO with 18 percent share.
At present, Pakistan stands among those economies that could not realize the maximum benefits of integrating into GVCs across different sectors.
Pakistan's ICT Share Lowest in The Region
In comparison to mature markets like India, Philippines, Sri Lanka, Mexico etc., Pakistan's share in global offshore services exports is minimal, at 0.1 percent. Most of the activities of Pakistan's offshore services firms are concentrated around low value-added services in ITO and BPO, which have a cumulative share of 65 percent in total offshore services; very few firms are active in vertical and knowledge process outsourcing.
Recently, there has been palpable progress on this front with major developments under policy measures. The Ministry of Commerce has recently introduced the draft E-Commerce Policy, while the SBP has released the draft Electronic Money Institutions Guidelines.
Both stand to work under the ambit and complement the associated objectives of the Digital Pakistan Policy released by the Ministry of IT and Telecom. Likewise, numerous incubators and accelerators are increasingly financing and facilitating startups under the domain of 4IR (cloud computing, data analytics, ICT, 3D-printing, and reality augmentation, etc.).
In the medium to long-term, the direct benefit of such efforts would be an increase in the country's IT exports, while indirectly the focus on technological advancement would result in increasing the productivity and competitiveness of the manufacturing and agricultural products.
Both these developments are vital to ensure a sustainable and meaningful integration of the domestic firms in the GVCs going forward, the SBP's special report said.
If the country aspires to become a noteworthy participant in the high-growth areas such as ICT and financial intermediation services, substantial investment would be required to prepare the workforce for the evolving demands of those industries.
Besides ICT, textile and medical services are two potential sectors that could tremendously grow the country's exports on a sustainable basis. Pakistan must tap sectors such as light engineering, appliances manufacturing and services, whose shares in GVC trade are consistently rising.
Earlier, Pakistan earned $1008.490 million by providing different information technology (IT) services in various countries during the first eleven months of the fiscal year 2018-19. This shows growth of 4.37 percent when compared to $966.240 million earned through provision of services during the corresponding period of fiscal year 2017-18, Pakistan Bureau of Statistics (PBS) reported.
During the period under review, the computer services grew by 12.21 percent, from $654.170 million last year to $734.020 million during July-May (2018-19).
Among the computer services, the exports of software consultancy services and repair and maintenance of computers related services increased by 26.87 percent and 231.93 percent respectively. In addition, the other computer services increased by 34.77 percent.
The exports of call centers services also increased by 7.95 percent, from $93.039 million to $100.436 million whereas the exports other information services increased by 53.28 percent from $1.068 million to $1.637 million.