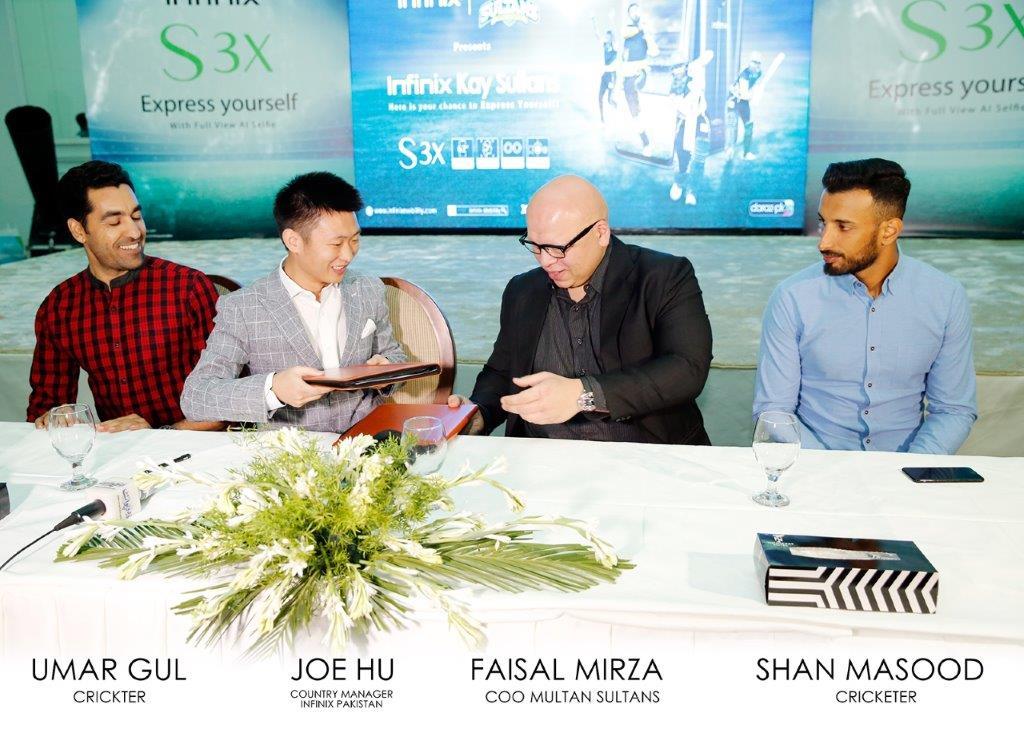 Infinix launching their new phone with AI Integrated, Notch Screen S3X and announcing their University drive campaign with Multan Sultans
Pakistan's leading smartphone company Infinix has launched it's highly anticipated Infinix S3X in Pakistan. The press conference held not only the unveiling of the Infinix S3X but also the announcement for Infinix's exciting new collaboration with the famous PSL Franchise,  Multan Sultans for a new co-branded project called "Infinix Kay Sultans" which will bring cricket and technology together to grass root level in Pakistan.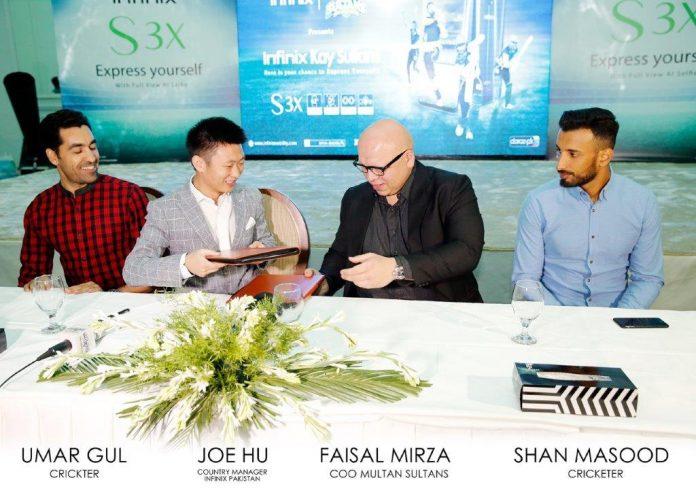 Speaking at the event, General Manager of Pakistan, Willy Cui said:"Infinix has always aimed at bringing the latest and best technology to the people to help consumers stay ahead of the crowd with our originality and have achieved just that once again with the S3X, which is a first of its kind for Infinix".
Infinix's collaboration with Multan Sultans will come in the form of a university campaign to be executed in September. Through this, Infinix will offer students the chance to challenge their favourite Multan Sultansplayers and have a chance to play some cricket challenges with them.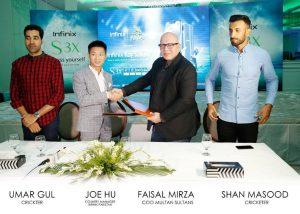 Commenting on their collaboration Multan Sultans COO,Muhammad Faisal Mirza added "This is an exciting new initiative taken up by Infinix which will be extremely exciting for the young studentsand will allow them to have a real chance to show off their cricketing talent".
Multan Sultans players Umar Gul and Shan Masood also joined the conference and expressed their excitement for the campaign.
The star of the show however, the S3X, has managed to live up to all expectations with a massive, breath-taking 6.2 inch HD+ Full View Displaynotch screen with 500 nit brightness and Smart Gesture to allow users to have a fully immersive and life-like experience especially while watching movies or gaming.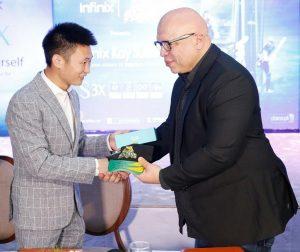 The S3X carries a powerful 16 MP Front Camera with Front Flash,4-in-1 Low-light Technology and AI Technology integration which identifies facial features and creates personalized beauty solutions accordingly. The rear camera is an innovative 13 MP + 2 MP Dual camera with Dual LED Flash with exciting features including Bokeh Effect.
Ensuring users' data security, the S3X is also armed with powerfully accurate Face Unlock incorporated with Face++ tech that utilizes up to 1024 special facial points allowing users to unlock with just a glance.
Under its hood, the S3X carries a powerful Qualcomm Snapdragon Octa-core processoralong with Android Oreo Operating System and technology for better Wi-Fi and signal reception.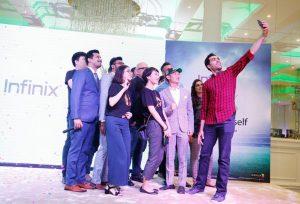 Powering all this is a massive 4000 mAh battery with 2A Quick Charge which, combined with Infinix's energy efficient XOS User Interface, provides users with at least two days of usage and incomparable charging time.
Infinix S3X will be available in three coolcolors –Black, Grey and Blueand will be available in stores and online from 14th August. The S3X 3GB + 32GB variant will be available exclusively on Daraz.pk whereas the 4GB + 64GB variant will be available both on Daraz.pk and in stores as well.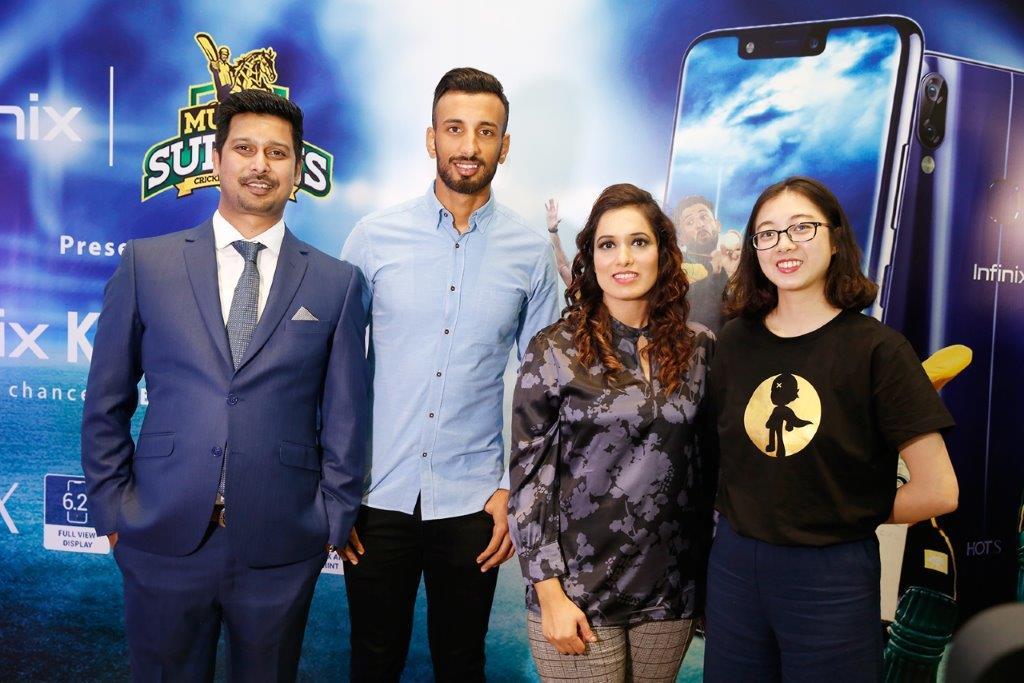 With the release of the S3X and the collaboration with Multan Sultans, Infinix has opened many new doors and hopes to keep doing so.
For more information and details, visit:http://www.infinixmobility.com/pk/smartphone/s3x