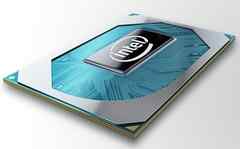 Intel 12th Gen Alder Lake P and Alder Lake M mobile SKUs will enter production from Q4 2021 to Q1 2022.
Alder Lake P and Alder Lake M will be the mobile offerings of the Intel 12th Gen. Production are expected to start in Q4 2021 and Q1-2022. Alder Lake-P replaces Tiger Lake-H35 and H45 families. It features up to 14 cores and 96-EUXe GT3 graphics. Wi-Fi 6E and DDR5 support.
We had previously reported exclusively on some salient features that were expected to be included in Alder Lake Mobile's 2015 lineup, including support for DDR5 Ram and PCIe Gen5. We are now determining the core numbers of these mobile SKUs.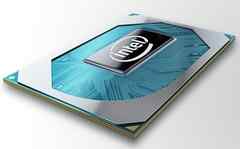 A leaked roadmap shows that Alder Lake mobile will be available in two flavors: Alder Lake P and Alder Lake M. Alder Lake P will have a TDP range of 15 W to 45 W PL1, while Alder Lake M will have 9 W PL1.
This report contains more information on the mobile TDP segments of Alder Lake that have been identified.
Alder Lake-P will replace Tiger Lake H35, Tiger Lake H45, and the UP3 lineups. It will have a top configuration with six Golden Cove cores (GLC), and eight Gracemont cores (GRT). Two GLC cores and eight cores will replace Tiger Lake UP3, while six GLC cores and eight cores can be found in the H45 counterparts.
Alder Lake -P supports Thunderbolt 4, PCIe Gen5, Wi-Fi 6E, and Wi-Fi 6E. The Alder Lake -P SKUs that have LPDDR5 support and lower TDP will likely see the light of day first. Next will be the SKUs that are geared towards content creation and gaming.
Alder Lake M will replace Tiger Lake UP4. Alder Lake M, which has two GLC cores and eight GRT cores and supports Thunderbolt 4E and Wi-Fi 6E, is limited to PCIe Gen4. LPDDR4X as well as LPDDR5 memory support is available.
Alder Lake P and Alder Lake M will both be equipped with Xe GT2 iGPUs, or GT3 iGPUs that can execute up to 96 execution units (EUs), depending on the SKUs. Entry-level parts will also be able to sport GT1 IGPUs.
We are likely to be looking at a time frame between November 2021 – March 2022, for Alder Lake P and between January 2022 – April 2022, for Alder Lake M. Intel is likely to talk about Alder Lake mobile at upcoming presentations.