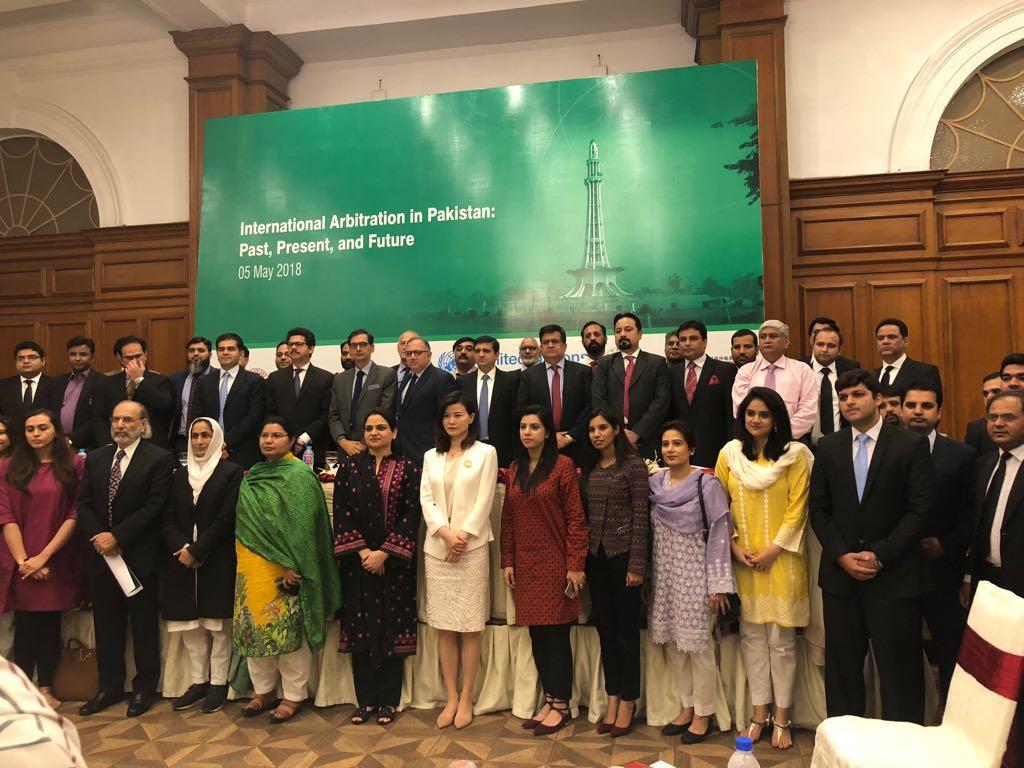 Judiciary and state should work together to reform and modernize arbitration laws- President, APBF
Judiciary and state should work together to reform and modernize arbitration laws- President, APBF
Lahore: May 7th, 2018 – The Center for International Investment and Commercial Arbitration (CIICA) and UMT School of Law and Policy (SLP) jointly organized an international arbitration conference at Faletti's Hotel, Lahore. The title of the conference – "International Arbitration in Pakistan: Past, Present and Future".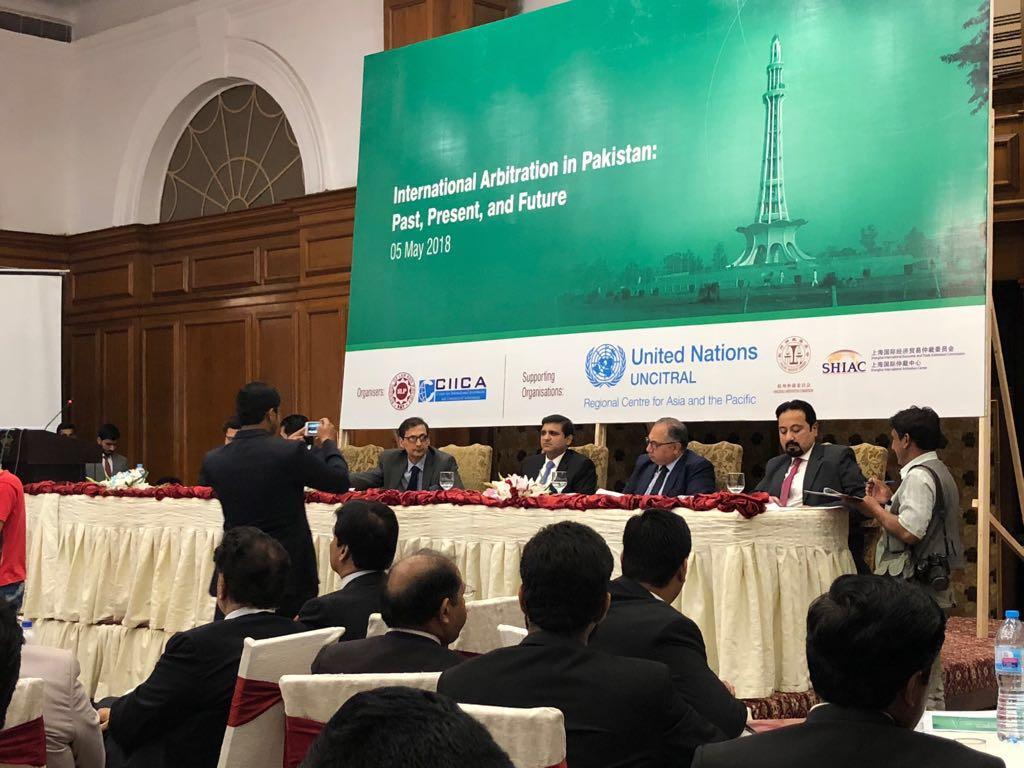 The United Nations Commission on International Trade Law (UNCITRAL) Regional Centre for Asia and the Pacific supported the conference which makes it the first-ever conference in Pakistan supported by UNCITRAL. The Shanghai International Arbitration Center and the Hangzhou Arbitration Commission also supported this conference. Honourable Mr. Justice Jawad Hassan, Judge Lahore High Court, Lahore, was the Chief Guest and Keynote Speaker at the conference. Mr. M. Ibrahim Hussain, President, All Pakistan Business Forum (APBF) and Mr. S.M. Naveed, President, Pak China Joint Chamber of Commerce and Industry (PCJCCI) spoke at the conference. The conference marked the 3rd anniversary of CIICA, the 6th anniversary of UNCITRAL Regional Center for Asia and the Pacific and the 60th anniversary of the New York Convention on the Recognition and Enforcement of Foreign Arbitral Awards.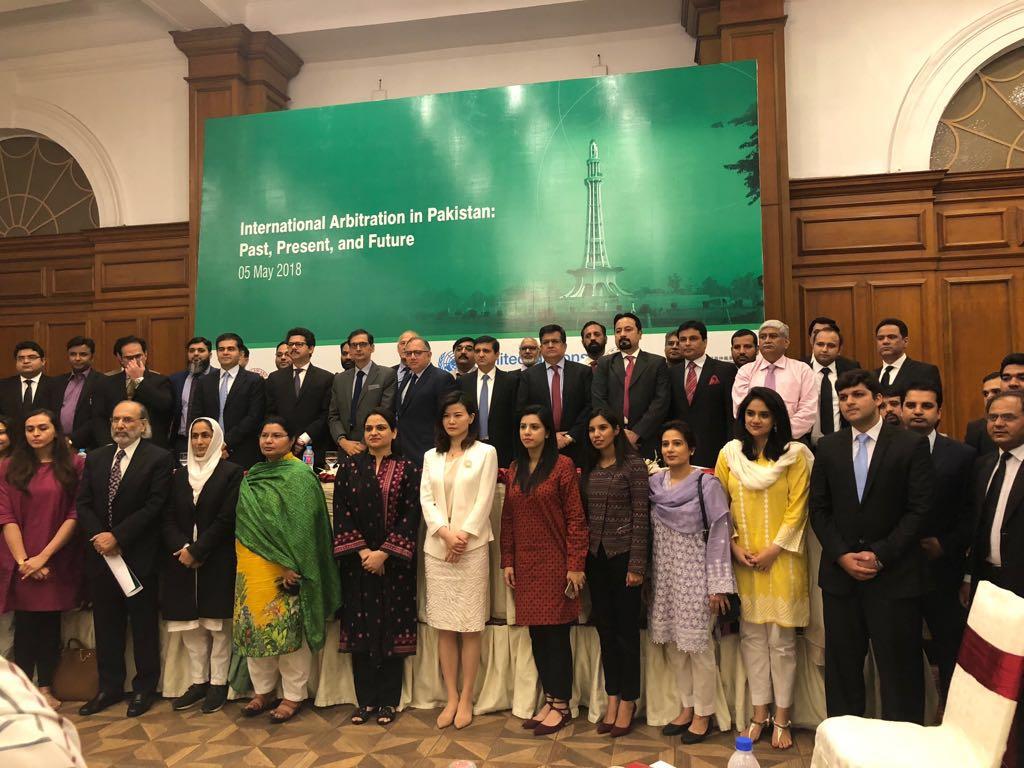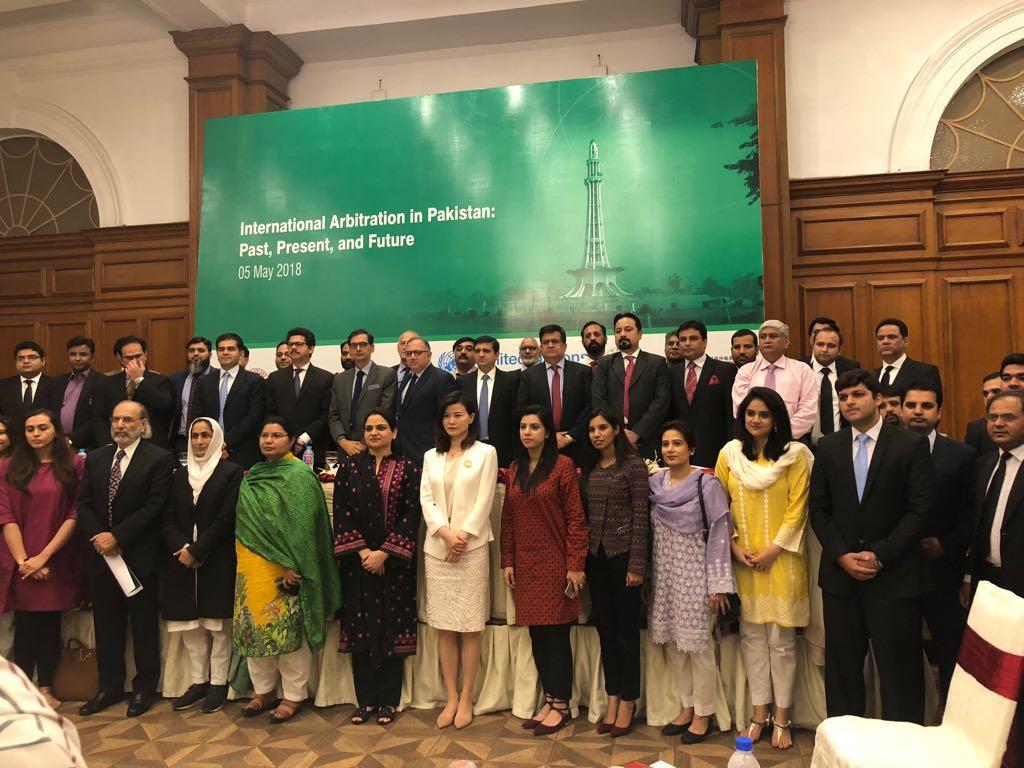 Speakers from China, Italy, U.K., Qatar, U.S. and U.A.E. participated in the conference and provided a forum for discussing and analyzing Pakistan's legal framework for international arbitration with a focus on certain international arbitration cases in which Pakistan has been involved; arbitration in the energy and construction sectors; and mechanisms for resolution of disputes under the China Pakistan Economic Corridor (CPEC) framework.
Mr. M. Ibrahim Hussain, President, All Pakistan Business Forum (APBF) stated: "…that the APBF is one of the largest organizations in Pakistan that interacts with the diplomatic community namely ambassadors and commercial attaché's working in Pakistan. Along with other challenges one of the fundamental issues in judicial arbitration in Pakistan is that the state and the judiciary both need to actively work to reform laws and bring in modern laws. It is very important that we actively pursue confidence building measures to attract foreign investors by ensuring that our system delivers on time, speedy justice and ultimately gives confidence to those investors who plan to invest in Pakistan. Furthermore, we need to address intellectual property arbitration which is going to become a major issue in the coming years due to the fact if we want Pakistan to develop these issues have to be addressed now. "