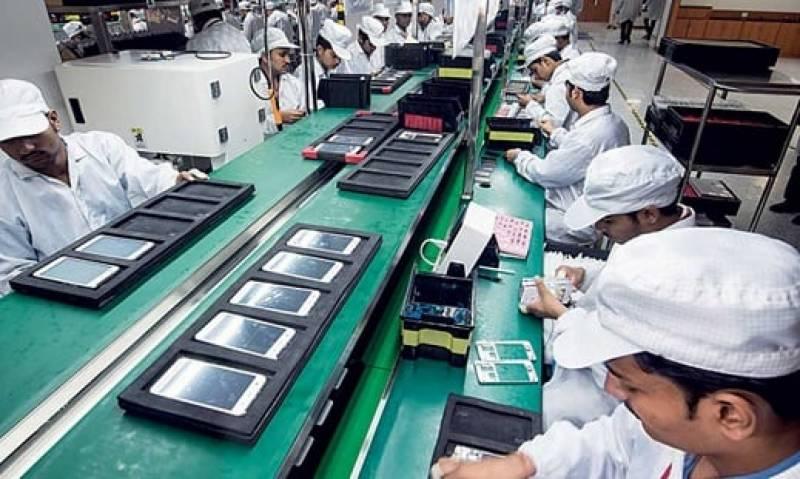 Local mobile manufacturing policy pays dividends
Local mobile manufacturing policy pays dividends
ISLAMABAD, Pakistan assembled 9.72 million local mobile phones during the first four months of 2022, while 0.86 million mobile phones were imported in the same period.
A spokesperson for Pakistan Telecommunication Authority (PTA) told  that the volume of locally-manufactured phones in Pakistan has been higher than the commercial import, demonstrating the success of the local mobile manufacturing policy.
"It is expected that with continuation of the localization policy and phased deletion of imported phones, local manufacturing will contribute to the fulfillment of local mobile phone demands and may also result in export in the near future," said the PTA spokesperson.
He said that the PTA introduced the local manufacturing regulations in January 2021 after which 30 plants have been issued manufacturing authorization for a period of 10 years. The uptake of local manufacturing has shown a very optimistic pattern with 24 million phones manufactured in 2021, and 9.72 million phones have been manufactured from Jan-April 2022.
"With locally manufactured phones conforming to international manufacturing standards and offering quality as well as affordability, the commercial import has shown a decline," the spokesperson said.
He said the reason for successful manufacturing in Pakistan is the implementation of devices identification, regulation and blocking system (DIRBS) by the PTA in 2019, leading to control over grey handsets import.
"Successful implementation of the DIRBS, and the government policy of offering tax incentives under the mobile phone manufacturing policy has been key factors towards this positive uptake," said the spokesperson.
According to the PTA data, Pakistan produced 2.56 million locally manufactured mobiles in April 2022, while 0.25 million phones were imported during the same period.
The PTA data shows that the share of 2G mobiles manufacturing is higher than smartphones. Among 9.72 million locally-manufactured mobiles, 5.69 million devices were 2G mobiles against 4.03 smartphones from January to April in the current year. The PTA data shows that 53% smartphones are active on Pakistan network, while 47% mobiles are 2G devices.
According to top-10 mobile manufacturers list, Itel manufactured the highest number of mobile phones in the first four months of 2022 by producing 1.32 million mobiles, Vivo manufactured 1.16 million, VGO TEL 1.03 million, Infinix 0.73 million, Samsung 0.68 million, E-TACHI 0.66 million, TECNO 0.55 million, QMobile 0.53 million, Oppo 0.48 million, while CALME assembled 0.45 million mobile phones from January to April 2022.
The PTA reinforced this impact by issuing the Mobile Device Manufacturing (MDM) Regulations, 2021, that eased the process for obtaining a no-objection certificate (NOC) for manufacturing and local assembly of mobile phones in Pakistan