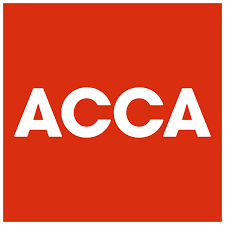 MoU signed to improve public financial management in Kheybar Pakhtunkhawa.
 MoU signed to improve public financial management in Kheybar Pakhtunkhawa.
Lahore, 20th November: A Memorandum of Understanding (MoU) was signed between the Association of Chartered Certified Accountants Pakistan (ACCA), the Auditor General of Pakistan (AGP) and Governance and Policy Project Khyber Pakhtunkhwa (KP). The MoU aims atworking in collaboration to address the financial management skills gap that exists across the finance functions of the provincial government departments.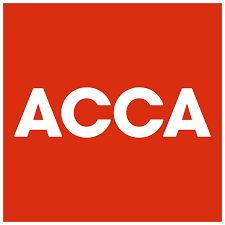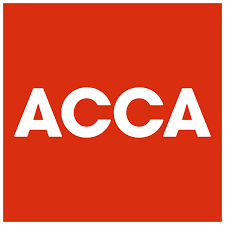 At the signing ceremony, the representatives from AGP and KP government were present. The signatories included Shakeel Qadir Khan, Secretary Finance, Government of Khyber Pakhtunkhwa and Safeer Ahmad, Additional Finance Secretary, Government of Khyber Pakhtoonkhwa. Representatives from Auditor General Pakistan (AGP) included Mrs. Hashmat Iqbal, Deputy Auditor General (North) and Adnan Rafique, Director General, HRM. Signatories from ACCA included Sajjeed Aslam, Head of ACCA Pakistan, Arif Masud Mirza, Regional Head of Policy MENASA and Faisal Azeem, Head of Education North.
The event was also attended by President, KP Chamber of Commerce & Industries
President, KP Women Chamber of Commerce & Industries Vice President , KP Women Chamber of Commerce & Industries, Special Secretary, KPK, Planning Secretary, KPK and Minister KP IT Department and Minister KP Education and Power Department.
The signatories to this MoU recognise that joint collaboration to strengthen Public Financial Management (PFM) by improving the knowledge base of government employees through provision of a certified education program would be mutually beneficial. ACCA is well placed to deliver this as it is the only international accounting body to have a presence in Pakistan for almost 20 years, with offices in 6 cities primarily providing professional learning and career opportunities to young people and organisations in the public and private sectors. Under this MoU ACCA will provide pathways to individuals who have completed PFM Professional accreditation program (PAP) to top up their existing qualification with a globally recognised Professional Accounting qualification.
The World Bank will provide financial support for the project through The Multi Donors Trust Funds Pakistan. The World Bank has initiated Governance and Policy Reforms Projects in Financial Management Skills enhancement. High-quality financial information in the public sector enables assessment of the impact of fiscal and monetary policy decisions; assists external reporting by governments to electorates, taxpayers, and investors; and aids internal management decisions in resource allocation (planning and budgeting), monitoring, and accountability.
"The AGP is the prime institution in the country for ensuring public accountability and fiscal transparency in government operations. Our main aim is so strengthen and enhance financial discipline and we are main driving force behind the rising trend of accountability and transparent utilisation of public funds. Having people with the right professional skills in the right jobs is critical to the development of a sound public financial management system that can be relied upon to provide public value services to the citizens of Pakistan and support the democratic process. Institutions are only as good as the people leading and running them and we are looking forward to working with ACCA, a credible organization that we have worked with before as well as the provincial project team leaders," said the Auditor General Pakistan.
Speaking at the signing ceremony, the Head of ACCA Pakistan said, 'Not only is there a skills gap in understanding and applying the universally accepted principles of financial and management accounting but there is also a gap in the understanding and application of locally accepted public sector financial management operating policies and methodologies. Respect for those working in public finance comes from their professionalism and ethics which is not a given anywhere in the world, one has to have strong leaders who are willing to invest in people to convert them into professionals i.e. those that have both the expertise and the ethics to do the right thing and stand up for policies and rules in the interest of the common man and woman."
"I am really looking forward to initially working with the leadership of the AGP and KP province project team leaders in training public sector employees working in finance functions and later in diving deeper into ensuring a sustained talent management for recruitment and career development" Faisal Azeem Head of Education ACCA.