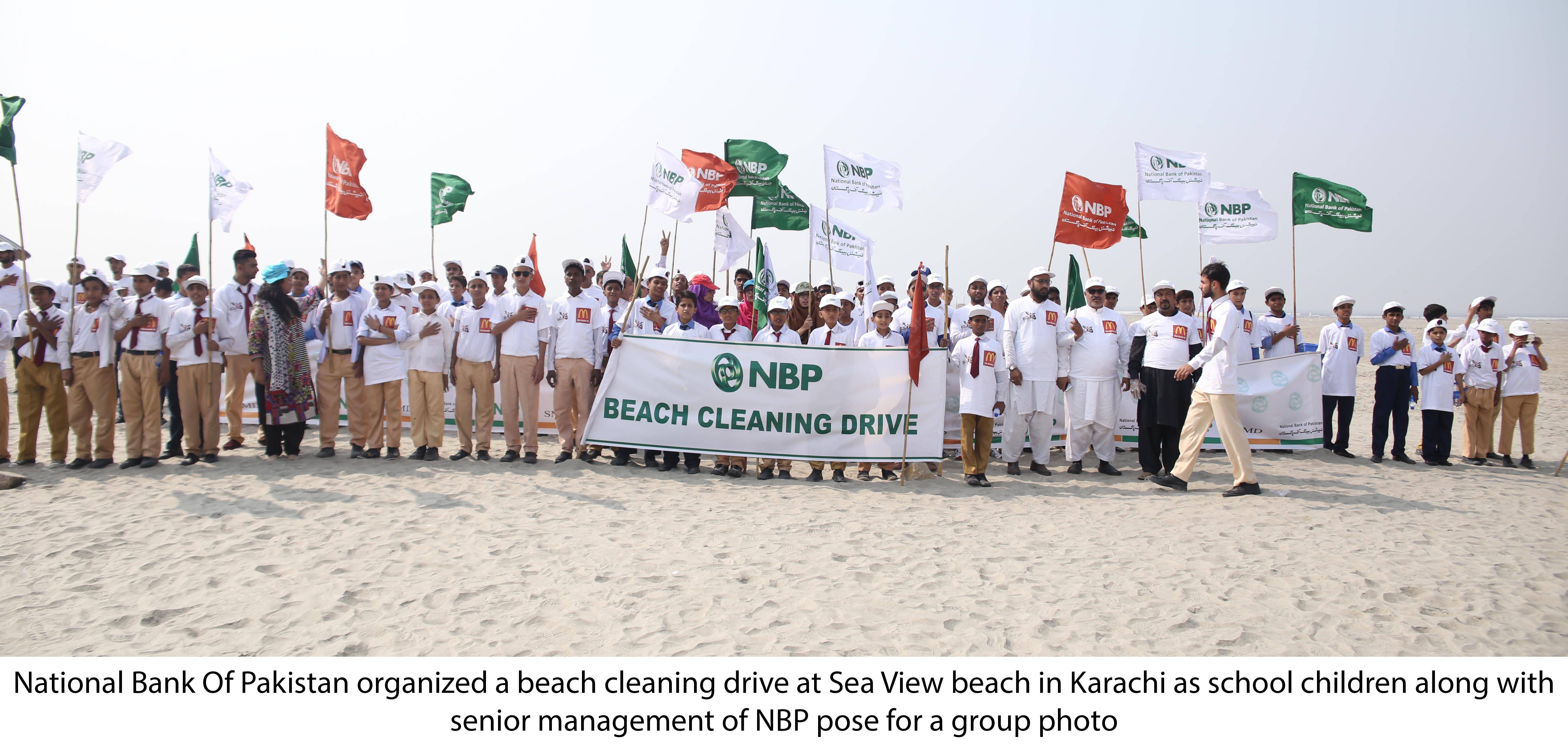 NATIONAL BANK OF PAKISTAN ORGANIZES BEACH CLEANING DRIVE
NATIONAL BANK OF PAKISTAN ORGANIZES BEACH CLEANING DRIVE
Karachi, November 15, 2017: National Bank of Pakistan (NBP) recently carried out a beach cleaning activity at the Sea View beach in Karachi.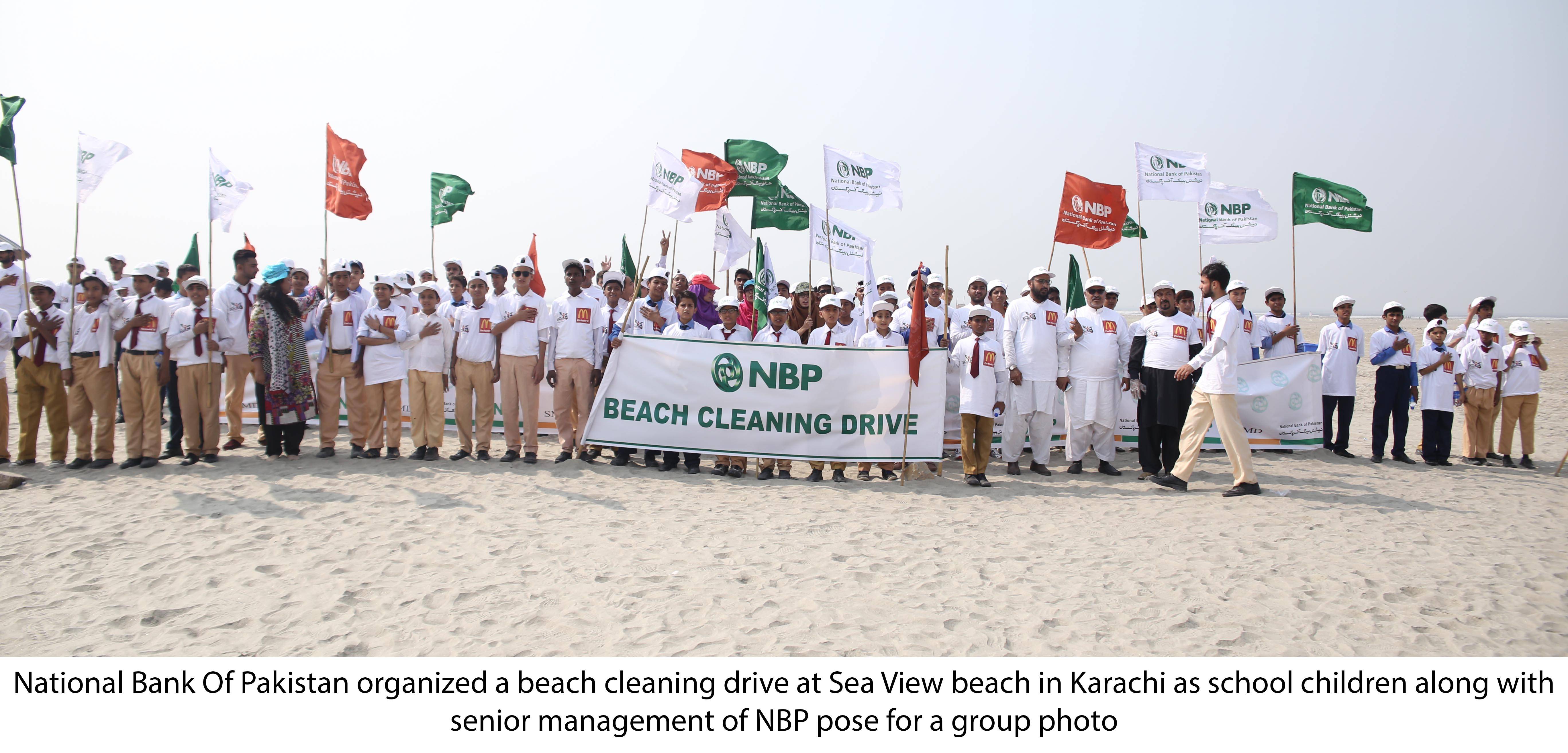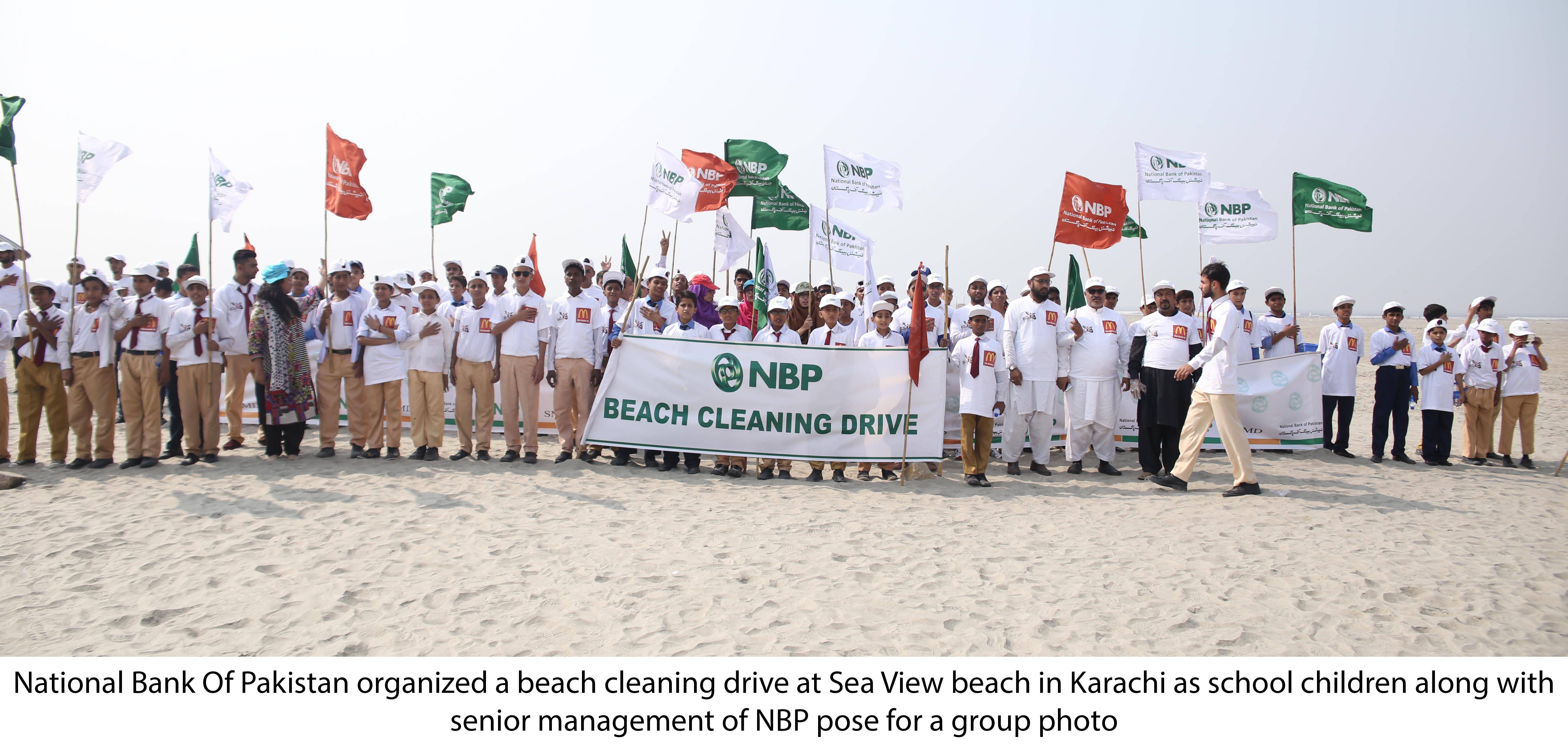 Sea View is one of Karachi's most frequented beaches, with thousands of visitors every day, which also results in littering along the scenic coastline. National Bank of Pakistan employees, which included senior executives and other NBP staff, conducted the beach cleaning activity, which lasted for around four (4) hours, and collected over 250 kg of garbage.
The activity was part of National Bank of Pakistan's corporate social responsibility to preserve Pakistan's eco-system and bio-diversity. All waste material collected from these activities was recycled or disposed of in conformity with environment friendly measures.
Mr. Saeed Ahmad, President NBP lauded the efforts of NBP's CSR team on this initiative, and highlighted, "Pakistan has been blessed with a diversity of natural environments and our coast lines are some of the most beautiful in the world. However, pollution from sewage and industrial effluents, as well as littering are serious threats for marine habitat. This beach cleaning activity is part of our ongoing initiative across Pakistan to increase awareness and inculcate a sense of responsibility for the environment amongst our citizens. I would request leading organizations to join similar activities in order to achieve worthwhile results."
National Bank of Pakistan has integrated Corporate Social Responsibility in its corporate philosophy. NBP has institutionalized these activities by creating a separate department and has been running a full-fledged CSR Program to bring positive change and improving quality of life of underprivileged members of the society. The prime focus areas of CSR initiatives include Education, Health, Woman & Child, Special Persons, Culture & Sports, and Relief for affectees of natural disasters. These efforts not only helped NBP emerge as a pioneer within the CSR quarters in Pakistan, but have also won NBP numerous accolades in the past.