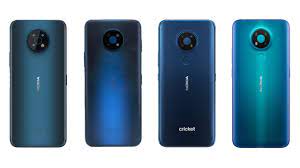 NOKIA G50 LOOKS VERY DISTINCT ON TENAA, POPS 480 5G ON GEEKBENCH
It's been a little bit much on the Nokia G50 these last few days, with all the information coming from so many sources almost every day. Today's post doesn't disappoint. The smartphone picked its first certification in China yesterday from TENAA, which helped fill a few more gaps about its specifications.
However, these photos were only made public today by TENAA. You may notice that the Nokia G50 you see in the official marketing shots or in the video does not match what you see. It is the module's camera. It's the colored center on the camera module of TENAA, which is different from the all-black module that has a colored circle only on the marketing photographs.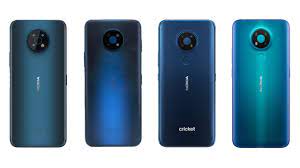 The Nokia 3.4 camera module also has a colored center. This makes it look almost identical to the Nokia C5 End. TENAA photos also show a button-like structure above the Google Assistant (remappable to China). That could just be the SIM tray that hasn't been completely inserted and protruding beyond the body.
Although this has never happened before, it might be a design change on the Chinese variant of the G50, but then the same variant (TA-1361) is also heading to Russia. The Nokia G50 will be announced by HMD Global.
Geekbench has published the Nokia G50's first test results. The device had Android 11 with 4 GB of RAM and scored 509 single-core, 1560 multi-core, and 1072 OpenCL scores. The model number of Qualcomm's Snapdragon 480-5G platform processor is SM4350. Six cores are clocked to 1.8 GHz, and the other two cores are at 2 GHz.
Apart from the Nokia G50, the only other upcoming device that we have been hearing about is the tablet, the Nokia T20. And nothing at all about the Nokia G300 or the Nokia X100, which is weird.