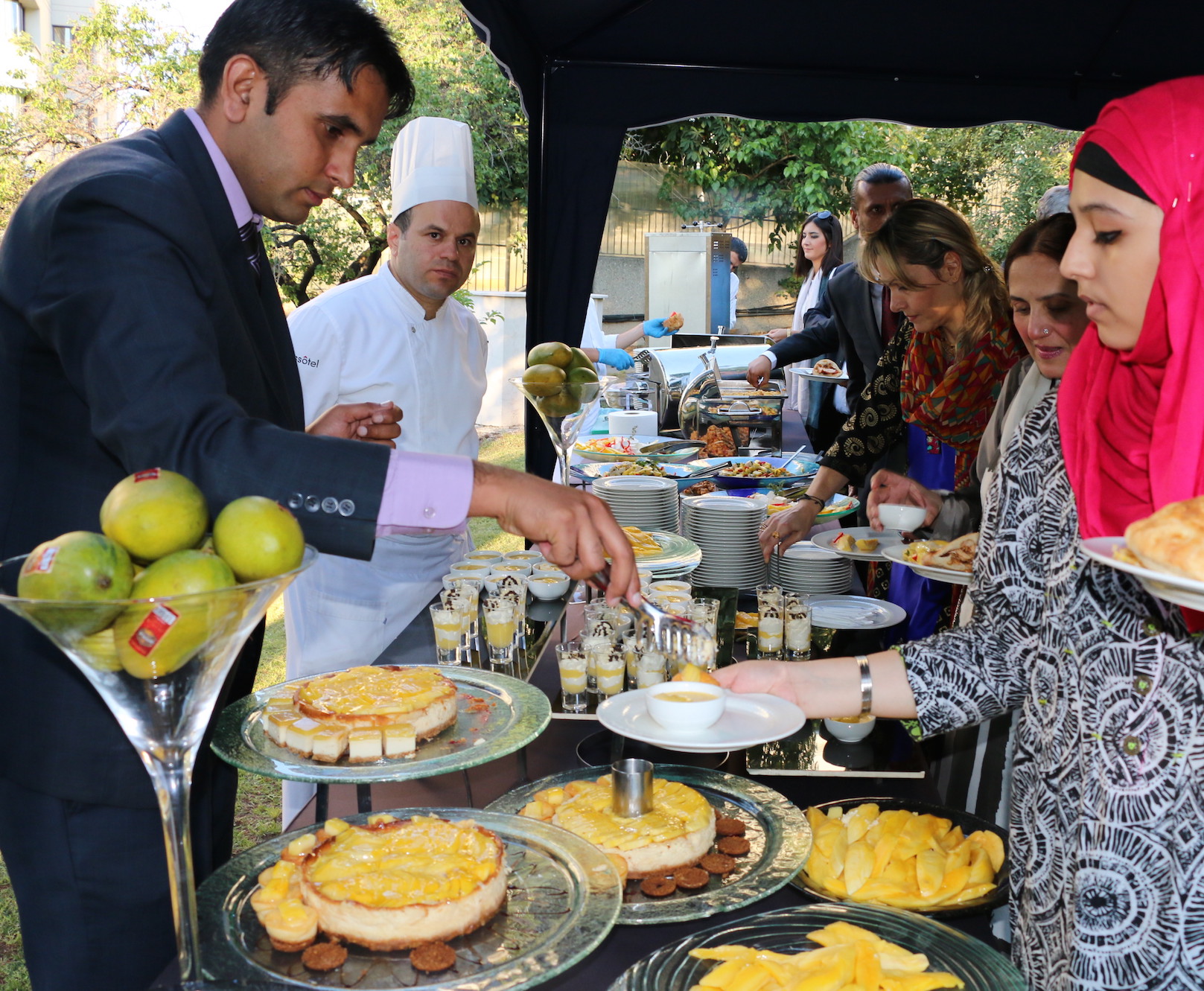 Pakistan Mango Festival attracts huge gathering in Ankara
A large number of Turks had a firsthand experience of the taste, juiciness and aroma of the famous Pakistani mango varieties as they converged at Pakistan House in Ankara on Friday evening to feast on a wide spread of mango delights made out of freshly-arrived mangoes from Pakistan. Guests also enjoyed selected Pakistani music and specks of Pakistani cuisine.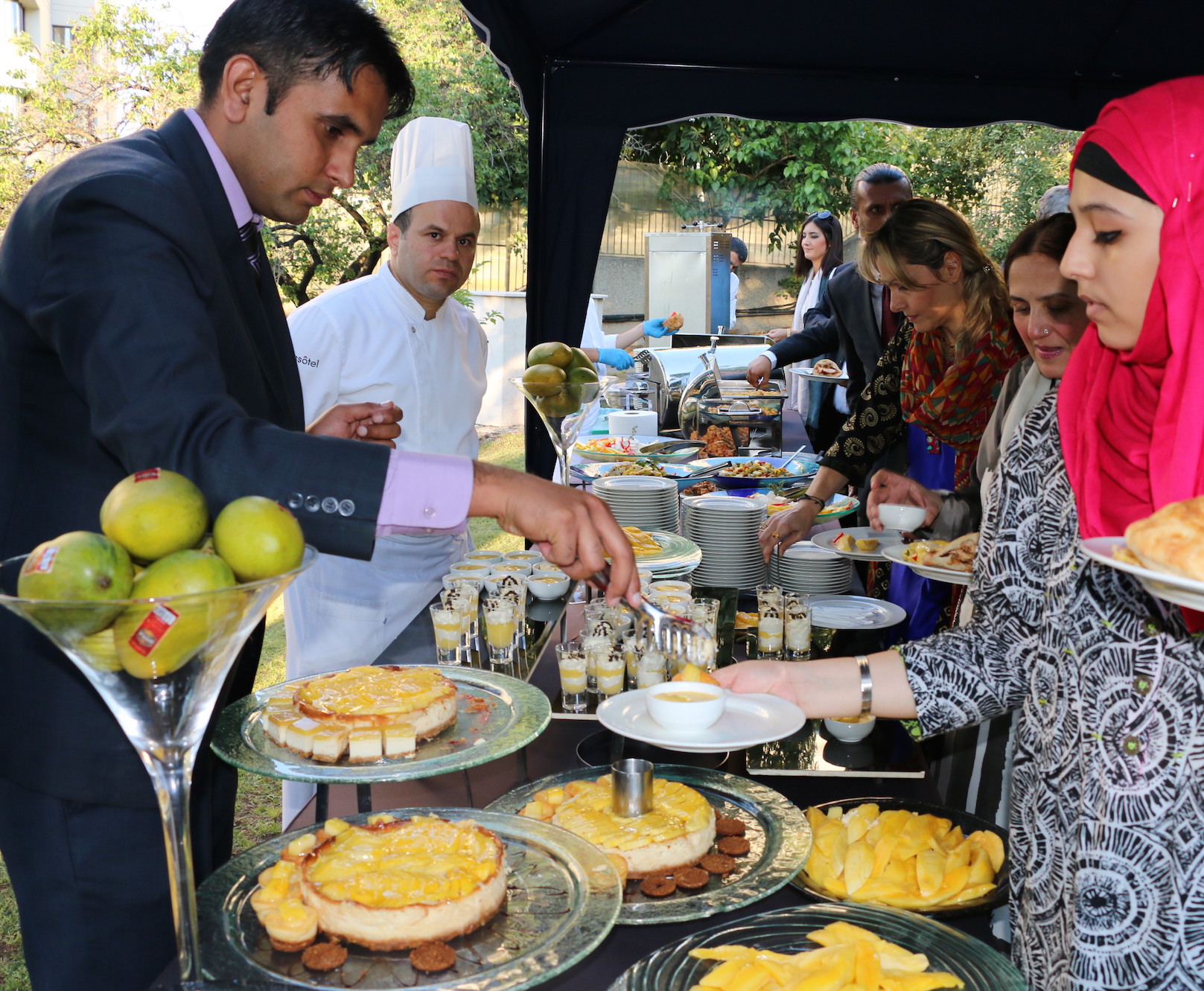 Guests included key political figures, representatives of the food and beverage industry, food importers, diplomats and media representatives. Briefing the guests about the 'King of Fruits,' a popular name for Pakistani mangoes, Ambassador Sohail Mahmood said though Pakistani Mangoes are well-known in Turkey, but are not available to mango-lovers on a regular basis. It is our endeavour to popularize the mangoes even more, and to facilitate their easier marketing in Turkey, he added.
"There are over 110 varieties of high quality mangoes in Pakistan and the country is the 5th largest producer and 6th largest exporter in the world," informed Ambassador Sohail Mahmood.
Chairman of Pakistan-Turkey Cultural Association and Member of the Turkish Grand National Assembly Mr. Burhan Kayaturk was the chief guest on the occasion. In his speech Mr. Burhan Kayaturk referred to the special flavor of Pakistani mangoes and said Pakistan may be the 5th largest producer of mangoes, but the flavor of Pakistani mangoes is number one in the world. He said no one can forget the special aroma and flavor of Pakistani mangoes once it is tasted. He encouraged Turkish entrepreneurs to consider importing Pakistani mangoes from the next season.
Embassy of Pakistan in Ankara in collaboration with the Trade Development Authority of Pakistan (TDAP) and Swissotel Ankara organized the event. Pakistan Mango Festival included a wide spread of mango delicacies, including mango ice cream, mango soufflé, mango mousse, mango trifle, mango tart, mango pudding, mango salad, mango milkshake, mango lassi, and mango cake.
Pakistan exports the fruit to over 40 countries including the United States, Canada, many EU member countries, Middle East, and Far East while new markets for Pakistani mangoes are Japan, Korea, and Australia.